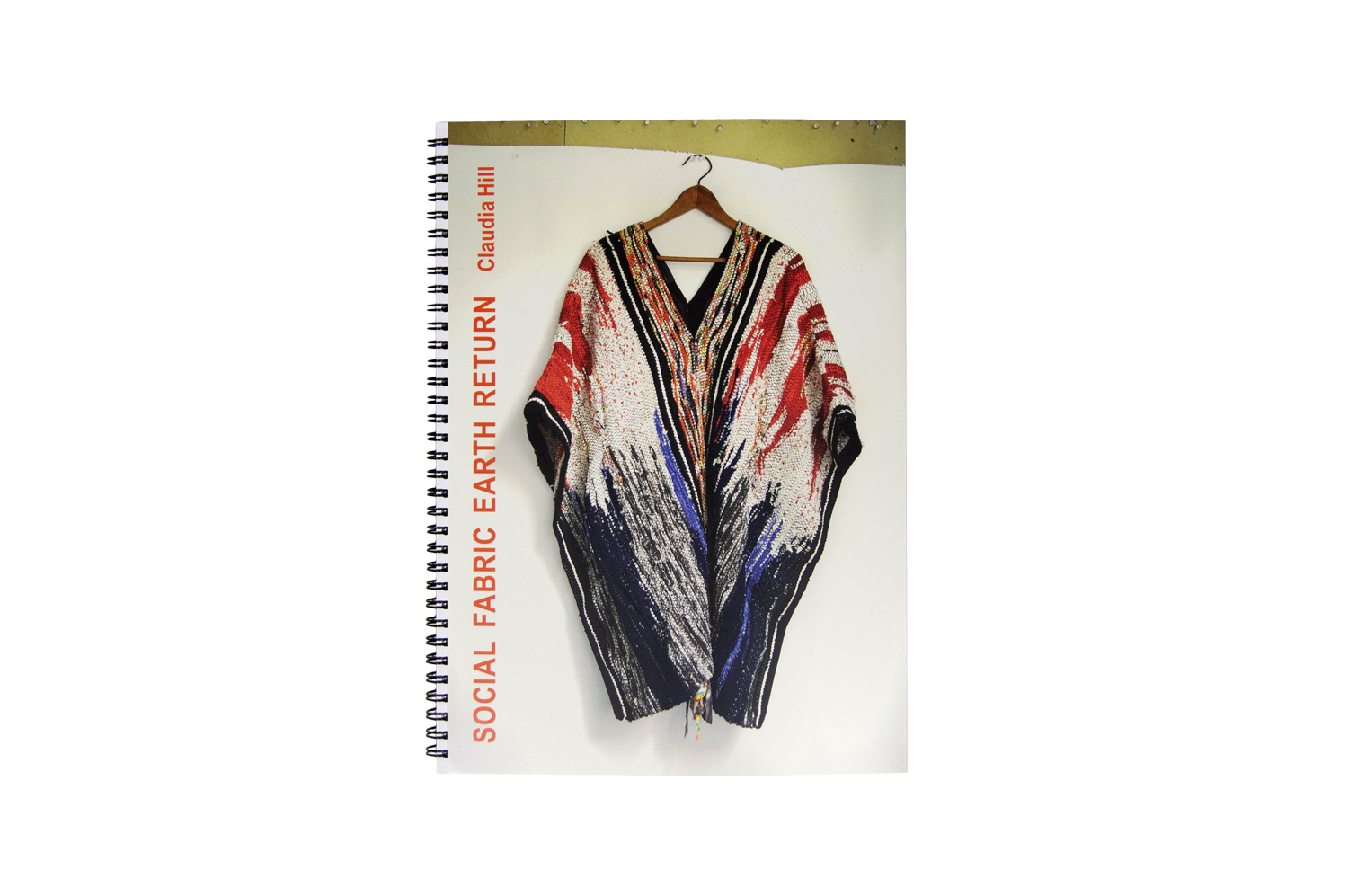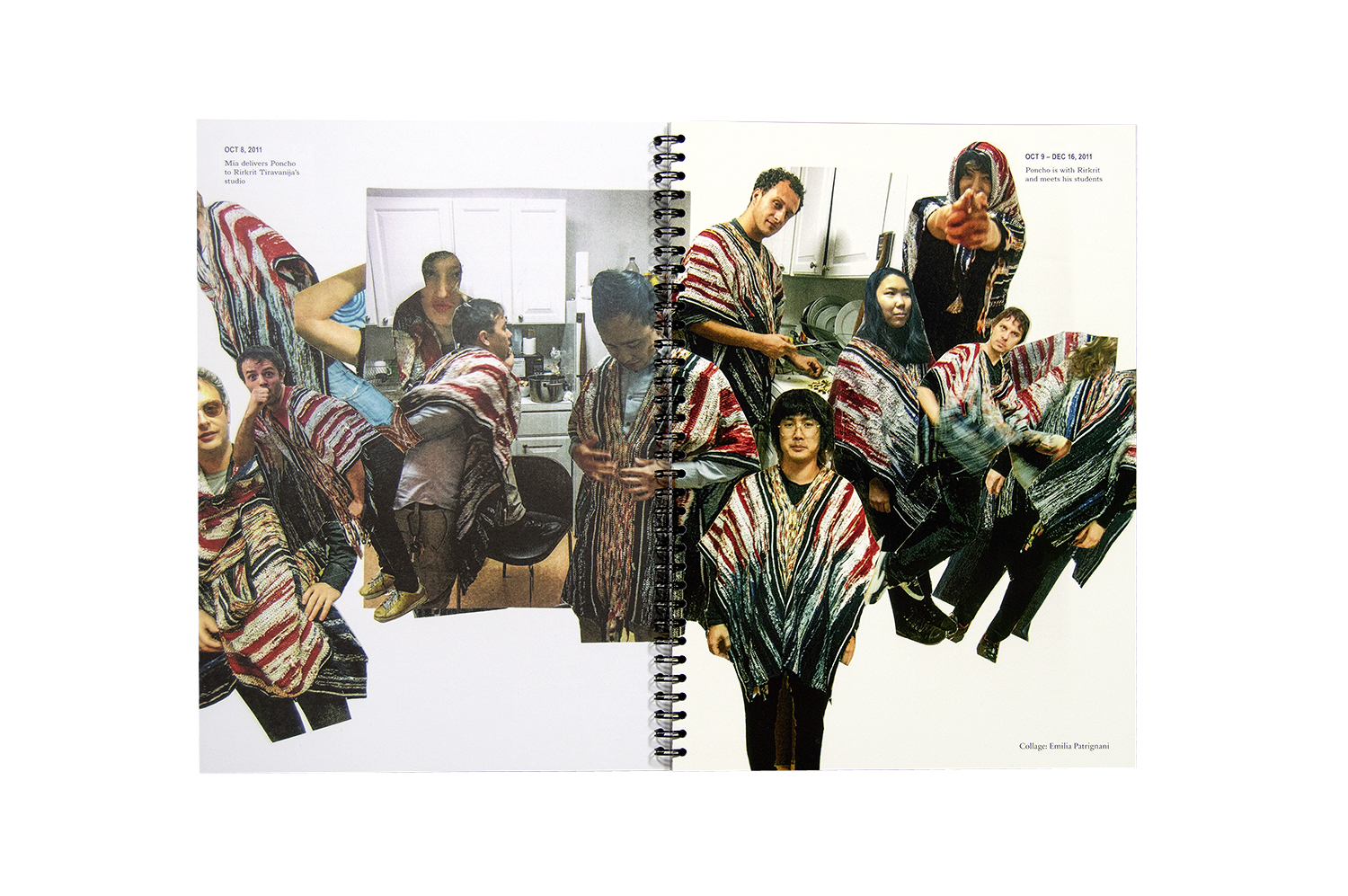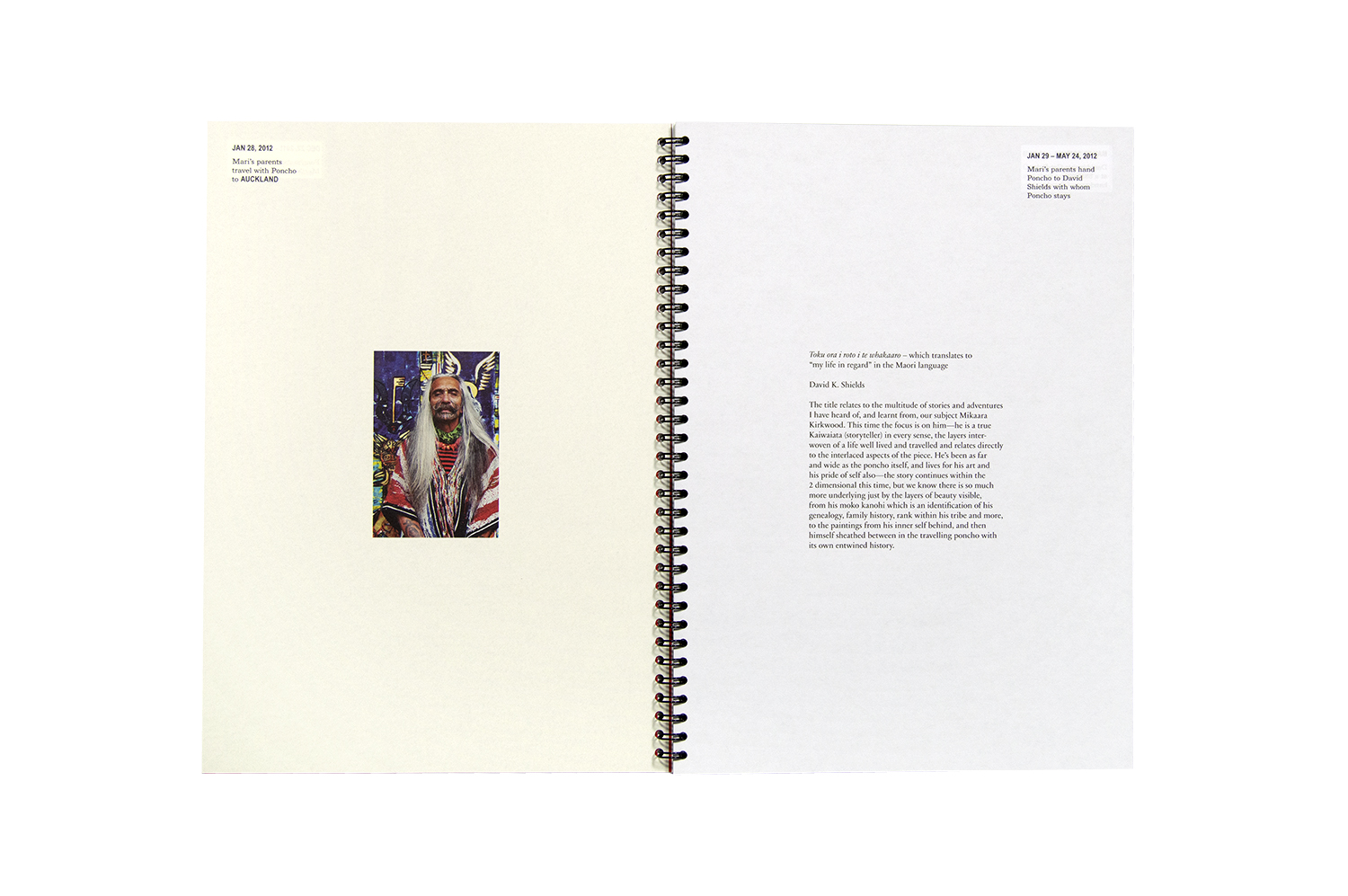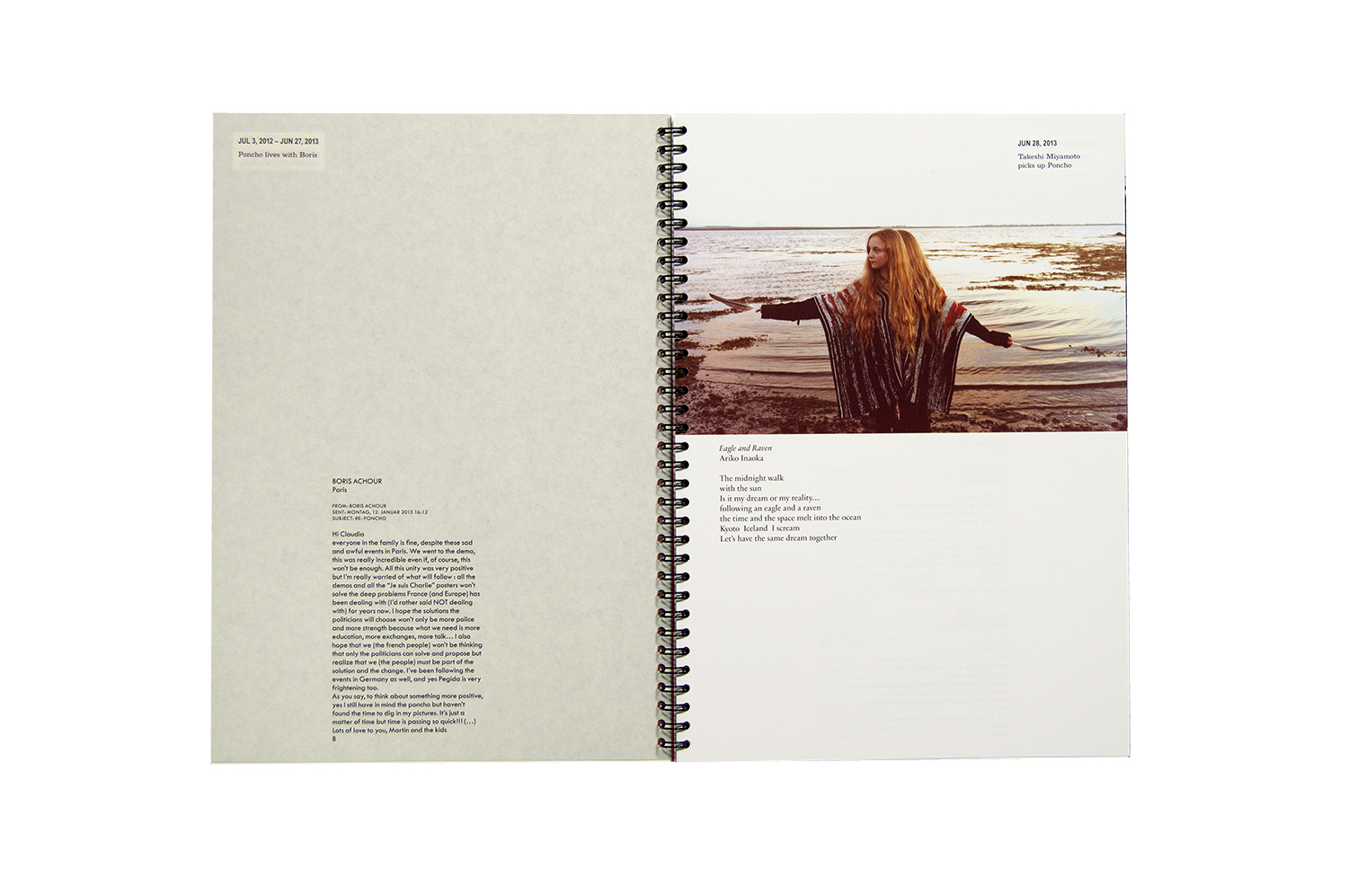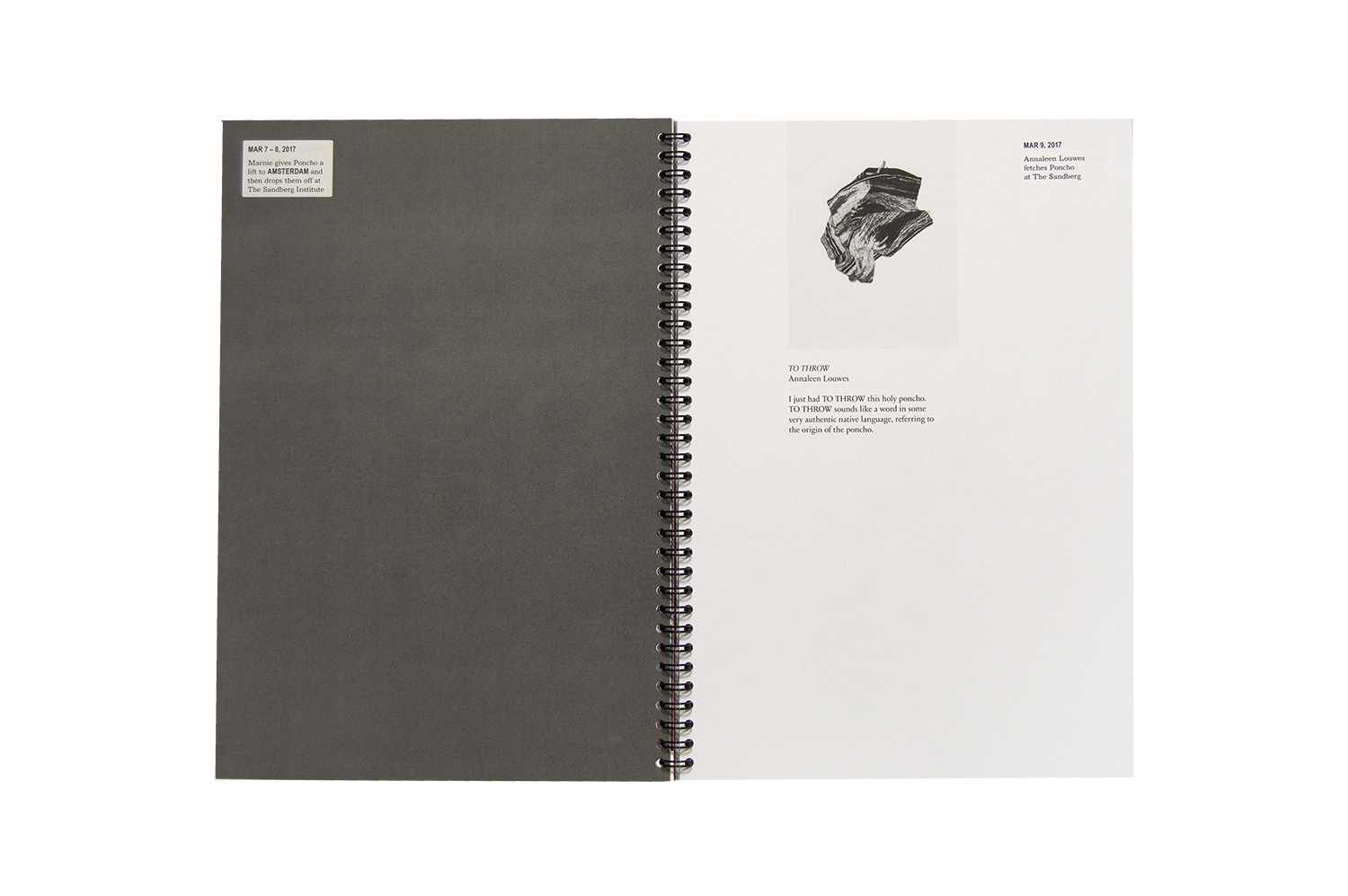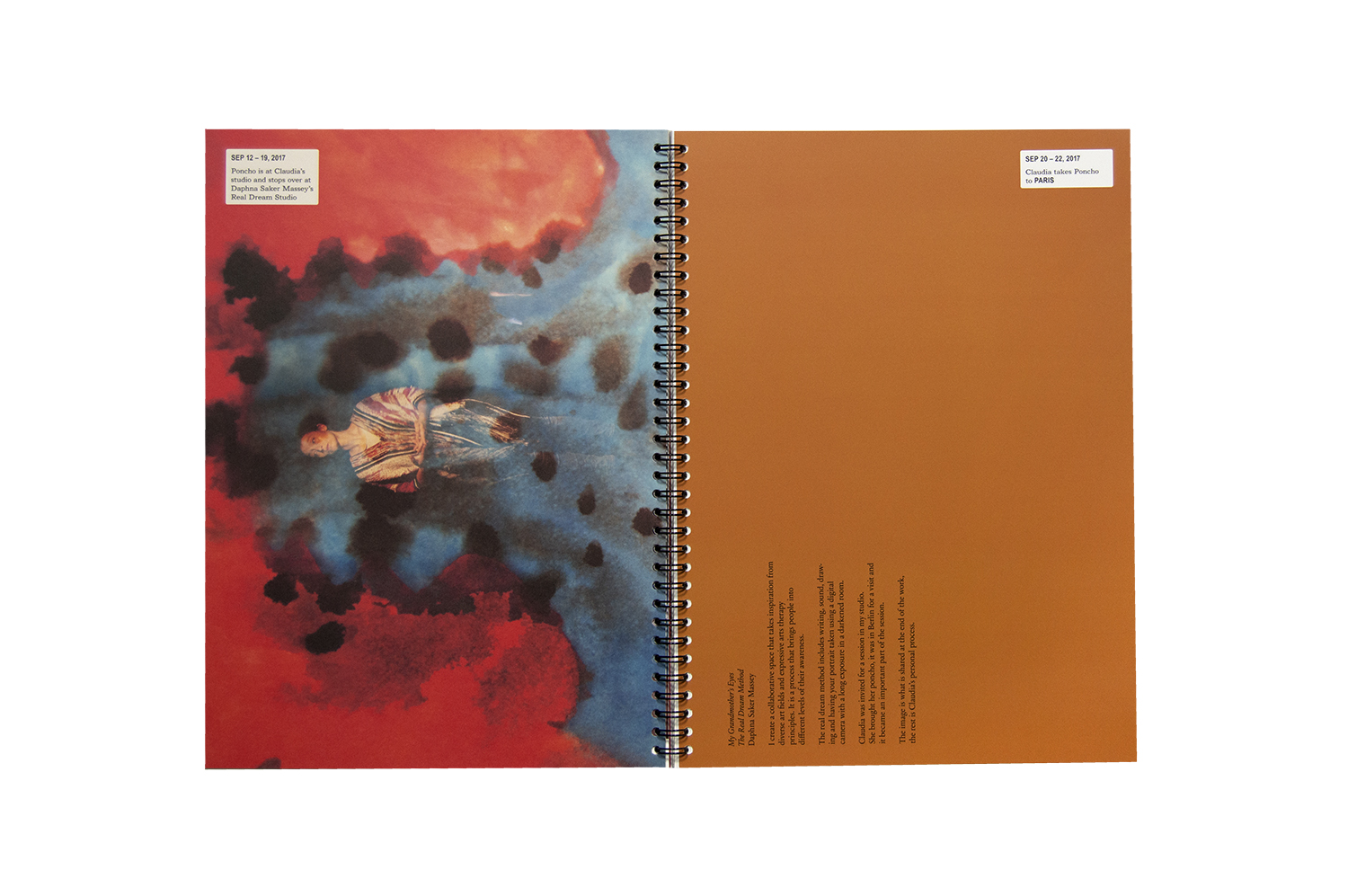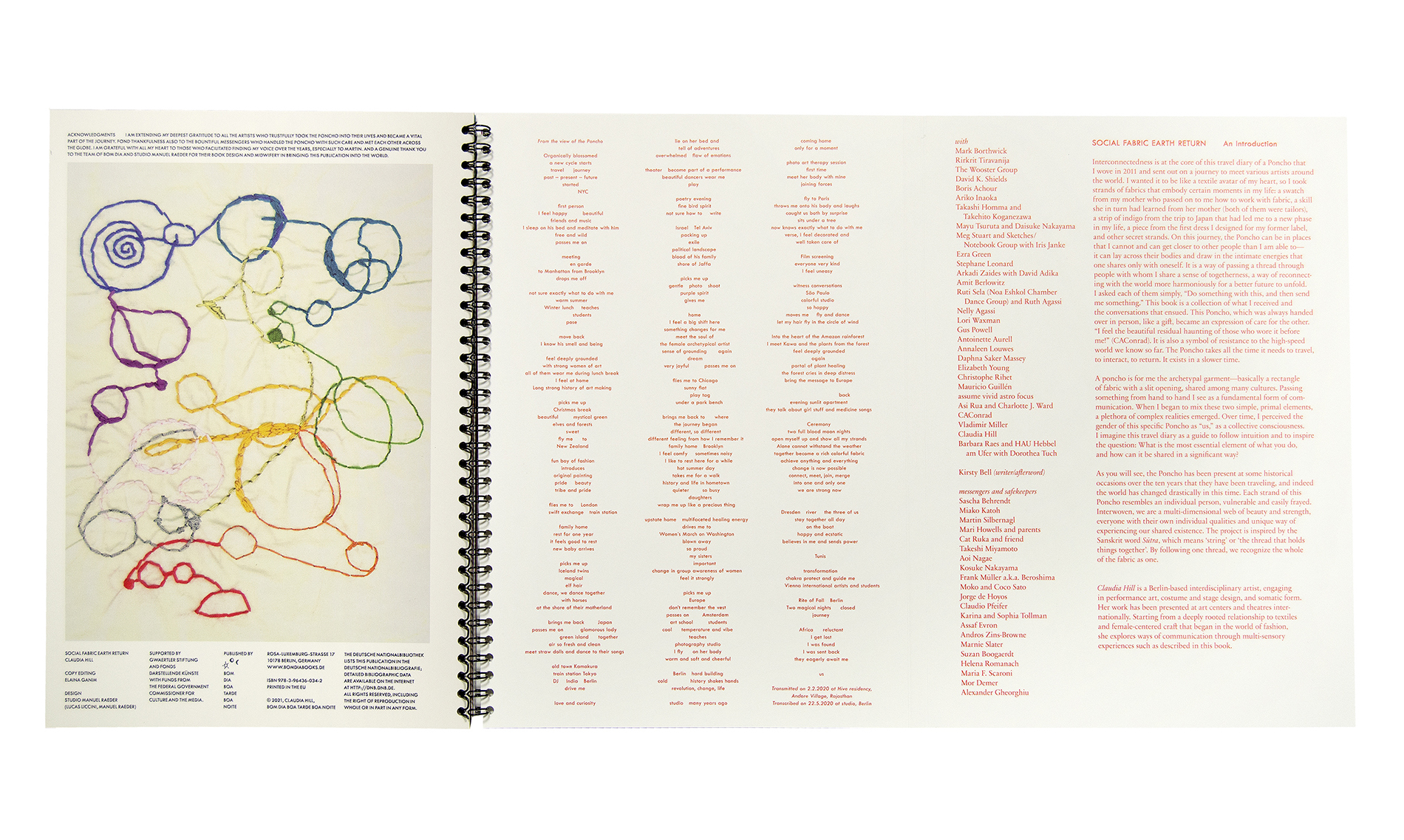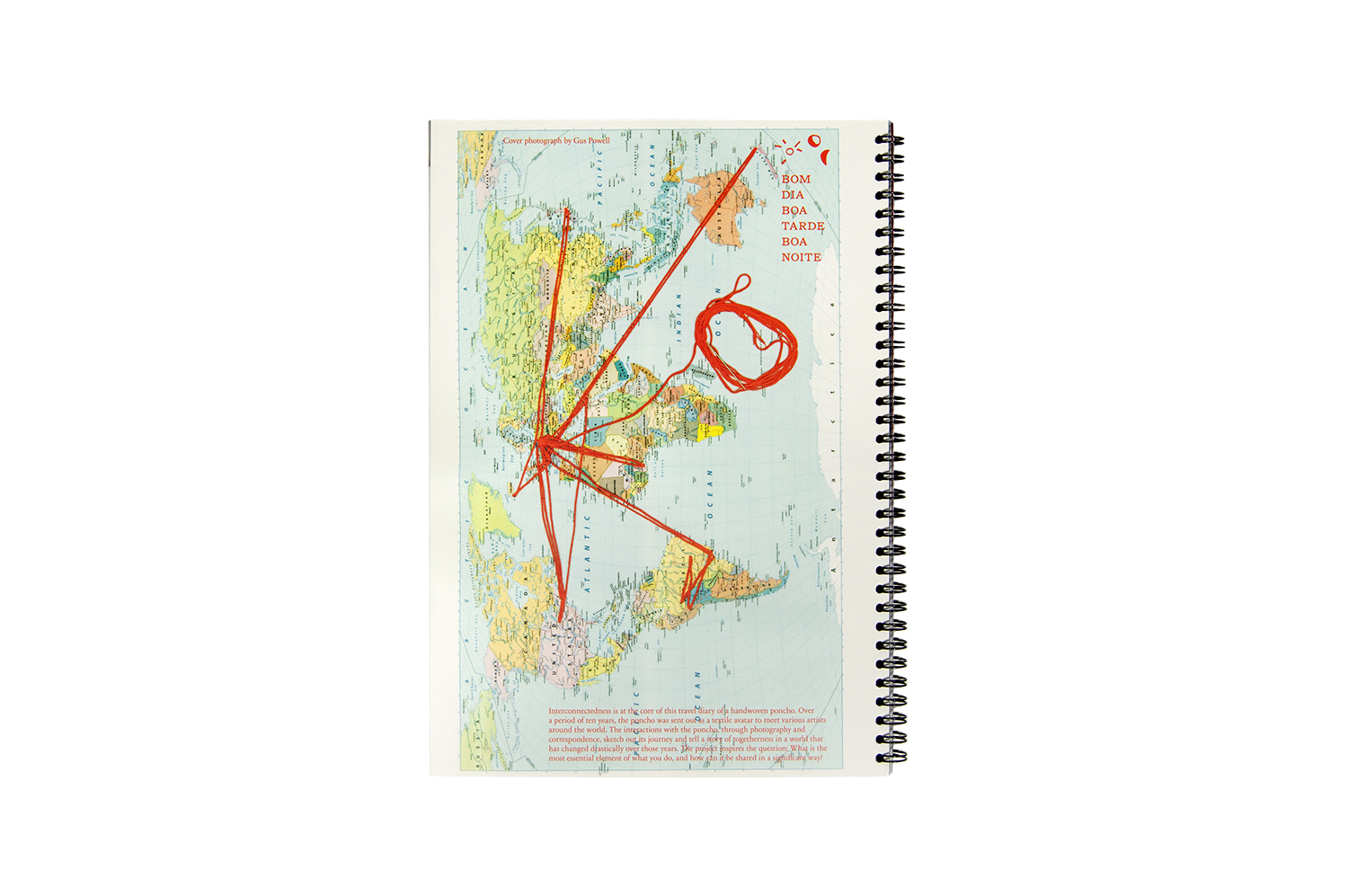 Social Fabric Earth Return
by Claudia Hill
Social Fabric Earth Return is a travel diary of a handwoven poncho with the keynote of interconnectedness. Over a period of ten years, the poncho was sent out as a textile avatar to meet various artists around the world, always handed over in person. The interactions with the poncho, through photography and correspondence, sketch out the journey and tell a story of togetherness in a world that has changed drastically over those years. The project inspires the question: What is the most essential element of what you do, and how can it be shared in a significant way?
With Mark Borthwick, Rirkrit Tiravanija, The Wooster Group, David K. Shields, Boris Achour, Ariko Inaoka, Takashi Homma and Takehito Koganezawa, Mayu Tsuruta and Daisuke Nakayama, Meg Stuart and Sketches / Notebook Group with Iris Janke, Ezra Green, Stephane Leonard, Arkadi Zaides with David Adika, Amit Berlowitz, Ruti Sela (Noa Eshkol Chamber Dance Group) and Ruth Agassi, Nelly Agassi, Lori Waxman, Gus Powell, Antoinette Aurell, Annaleen Louwes, Daphna Saker Massey, Elizabeth Young, Christophe Rihet, Mauricio Guillén, Assume Vivid Astro Focus, Asi Rua and Charlotte J. Ward, CAConrad, Vladimir Miller, Barbara Raes and HAU Hebbel am Ufer with Dorothea Tuch, Kirsty Bell.
The publication is supported by Gwärtler Stiftung and Fonds Darstellende Künste with funds from the Federal Government Commissioner for Culture and Media.