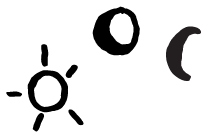 BOM
DIA
BOA
TARDE
BOA
NOITE
Rosa-Luxemburg-Strasse 17
10178 Berlin
Germany
t. +49 30 234 573 55
books@bomdiabooks.de
Newsletter
BOM DIA BOA TARDE BOA NOITE — 'good day, good afternoon, good night' in Portuguese — conveys the idea that books can become part of everyday life, regardless of the time of day. BOM DIA was founded in 2011 by Manuel Raeder and Manuel Goller in Berlin, solely run by Manuel Raeder since 2013.
BOM DIA is specialized in high-quality artist books that are conceived as an integral part of an artwork or as the artwork itself that, often, plays with the format of the book and reflects its medium. A focus of BOM DIA lies in publishing contemporary artists from Latin America. The books of BOM DIA are produced in close collaboration with a group of fellow artists, among others Daniel Steegmann Mangrané, Mariana Castillo Deball, Haegue Yang, Leonor Antunes, Abraham Cruzvillegas, Nina Canell & Robin Watkins and BLESS.
Visit our bookshop:
ELGARAFI BOM DIA
Linienstrasse 158
10115 Berlin-Mitte
Thursday–Saturday
14:00–19:00
or by appointment
Distribution
Stockists
Ordering
By ordering goods, by clicking on the button »Proceed to Checkout«, the Customer makes a binding declaration of his/her intention to purchase the ordered goods. BOM DIA is entitled to accept the contractual offer contained in the order within two weeks of receiving it. Declaration of acceptance leading to a conclusion of the contract may either be in written form or through the delivery of the goods to the Customer. If the Customer orders the goods electronically, BOM DIA will confirm receipt of the order immediately in writing or by e-mail specifying the stored order and contract data and these contractual conditions. However, such confirmation of receipt shall not constitute binding acceptance of the order. Delivery takes place subject to the availability of the goods. If the ordered item has not yet been published the order shall, where possible, be noted. In the case of items that are already out of stock, the Customer has the choice of cancelling the order or having his/her name put down for a possible reprint or new edition. Delivery terms are non-binding in all but exceptional cases where the delivery date has been guaranteed. If suppliers fail to deliver the ordered goods despite being under a contractual obligation to do so, BOM DIA is entitled to withdraw from the contract. The Customer will always be informed immediately of the non-availability of an item. The purchase price paid will then be immediately refunded.
Prices
The prices valid on the date of order will be charged. The Customer pays the purchase price including delivery charges in advance by PayPal.
Delivery
Packaging and delivery are billed to the customer. These charges are calculated as follows:
Shipping within Germany: € 4.00
Shipping within Europe: € 9.00
Shipping worldwide: € 30.00
The delivery time in Germany ranges between approximately 3–4, in Europe between 5–10, and worldwide between 10–30 working days.