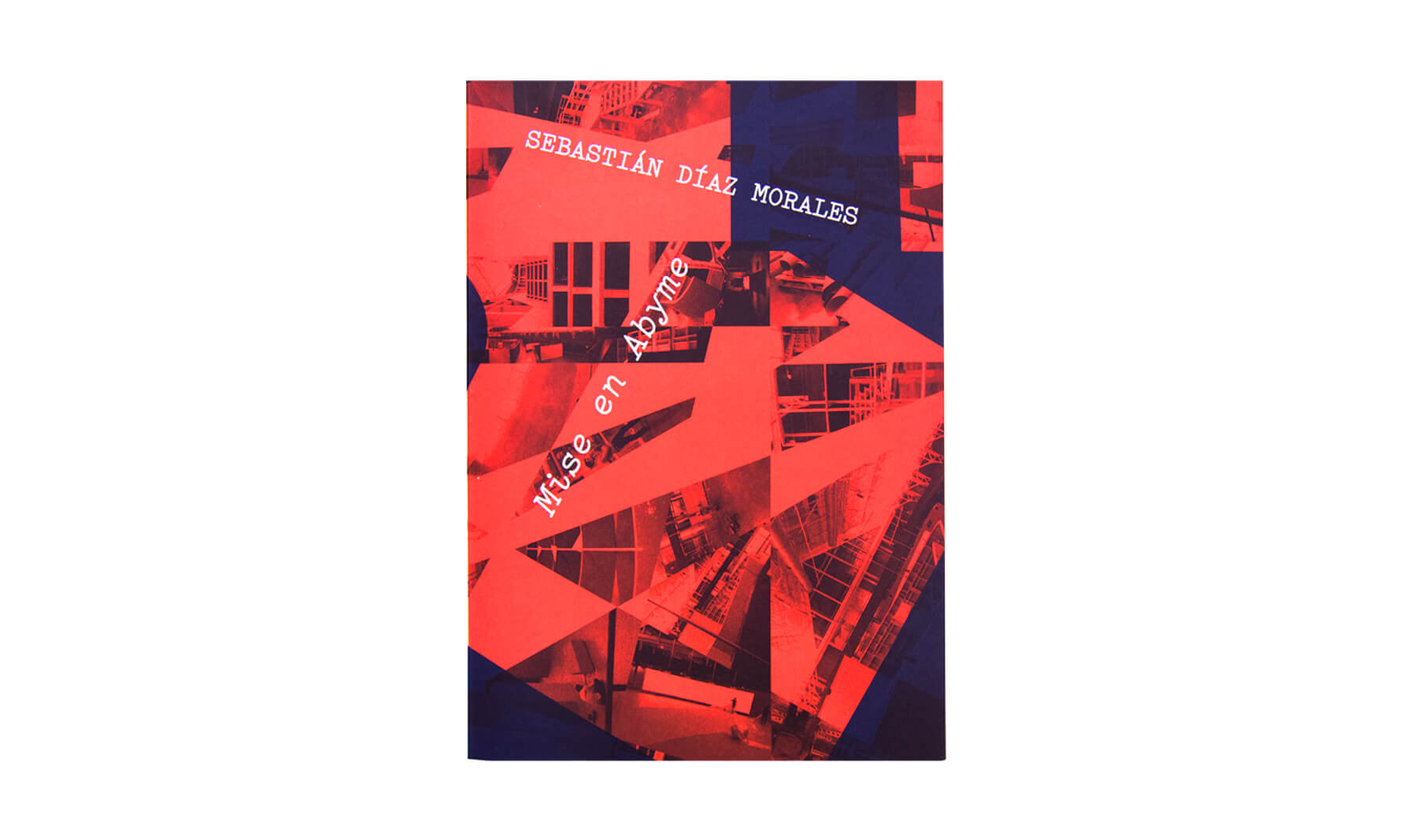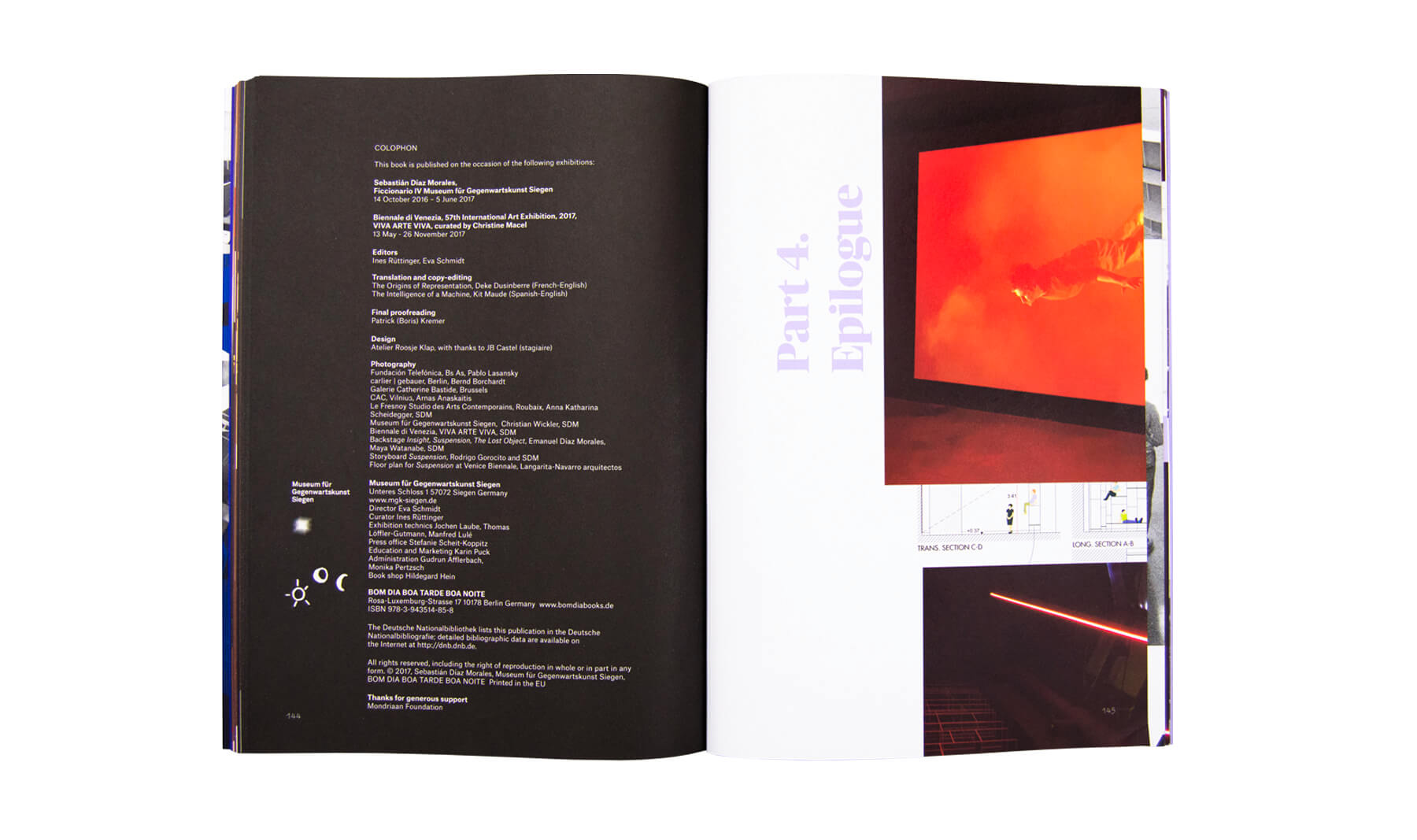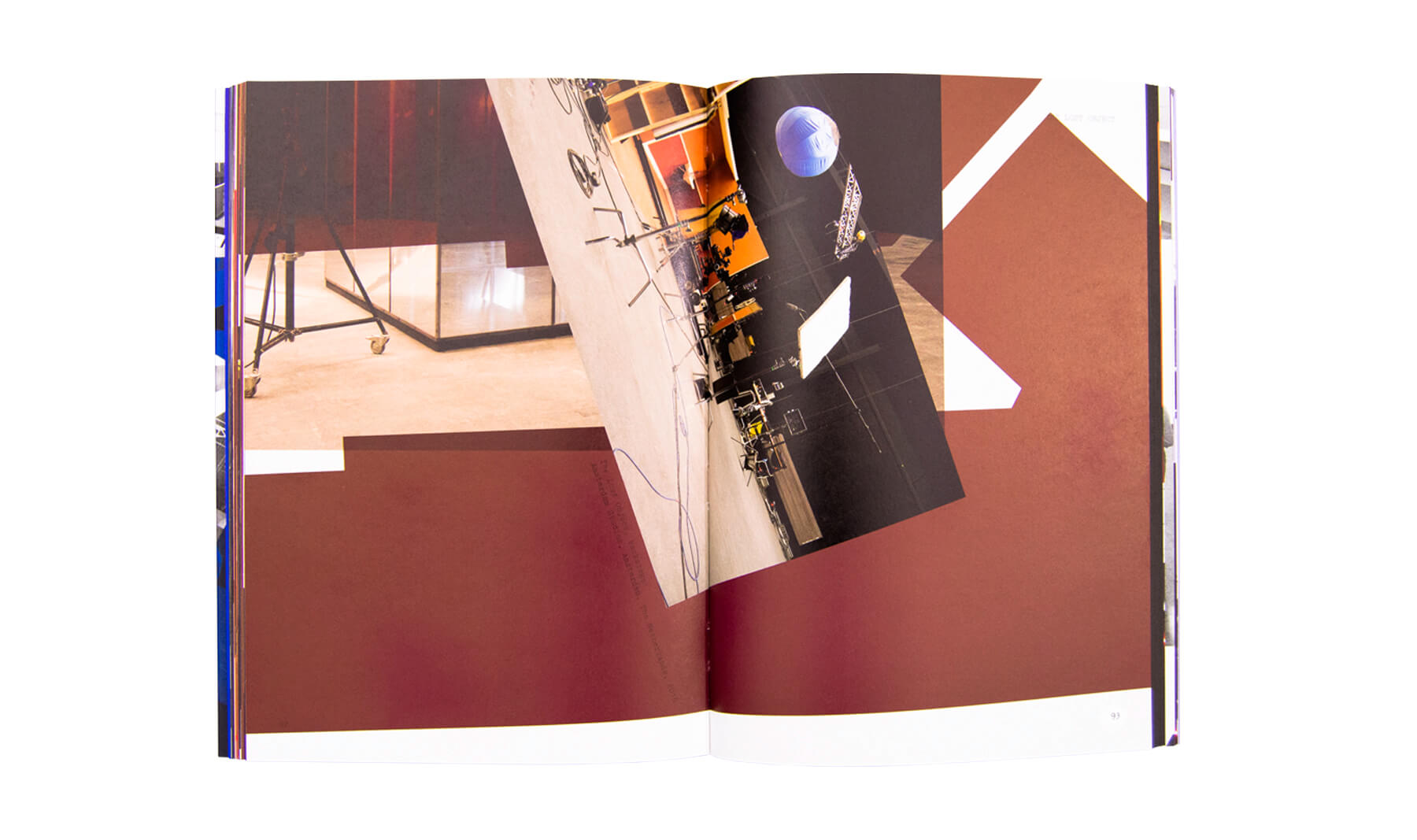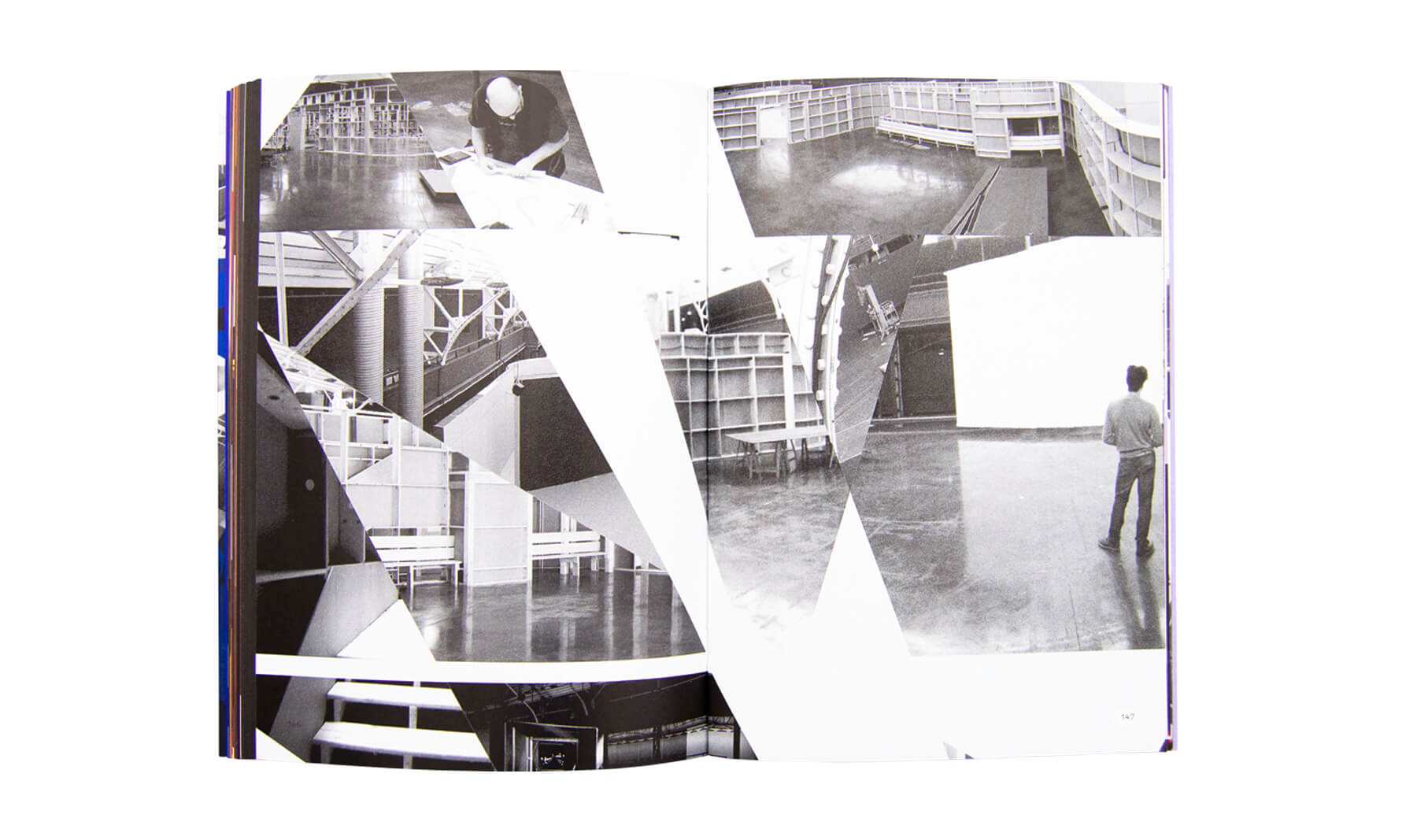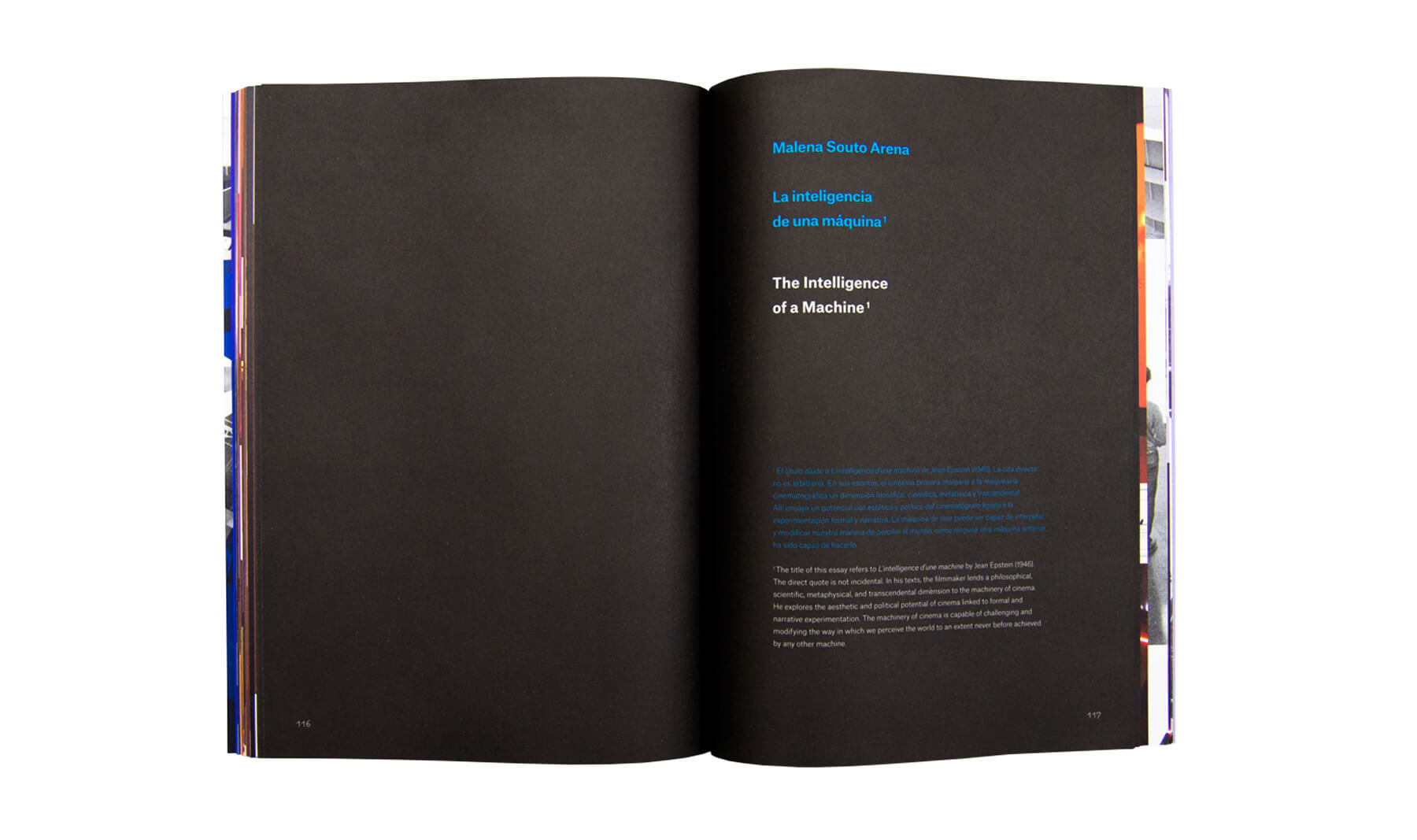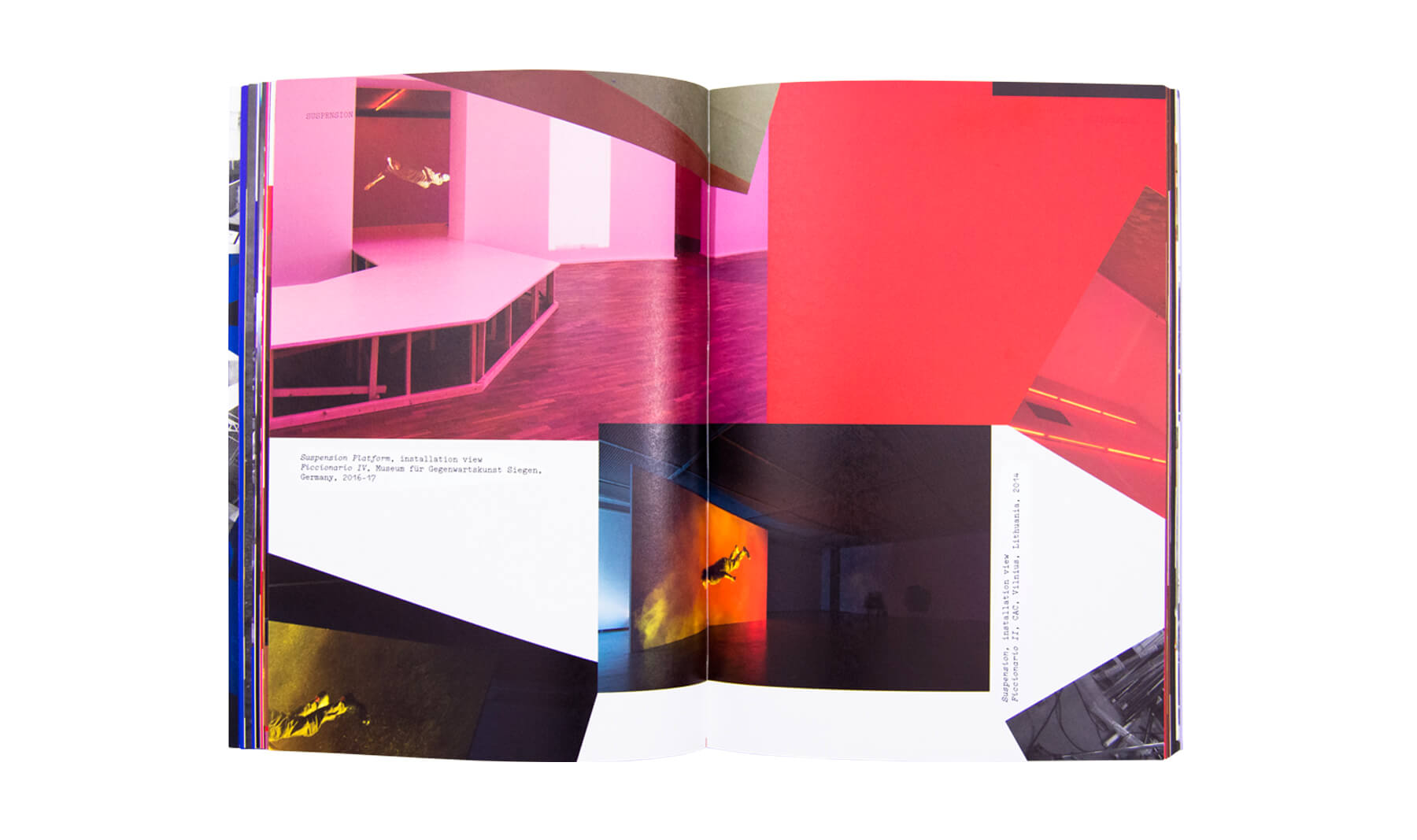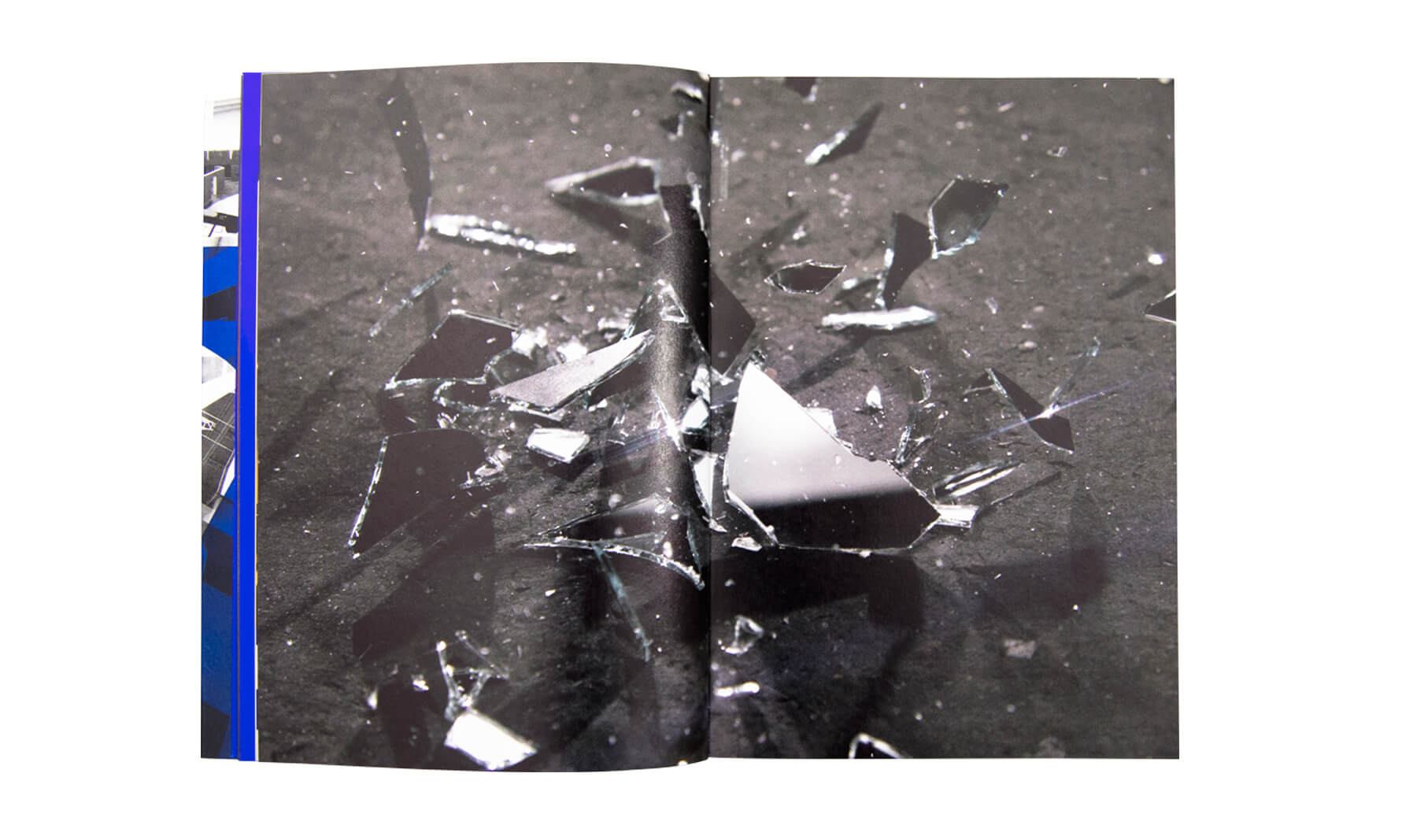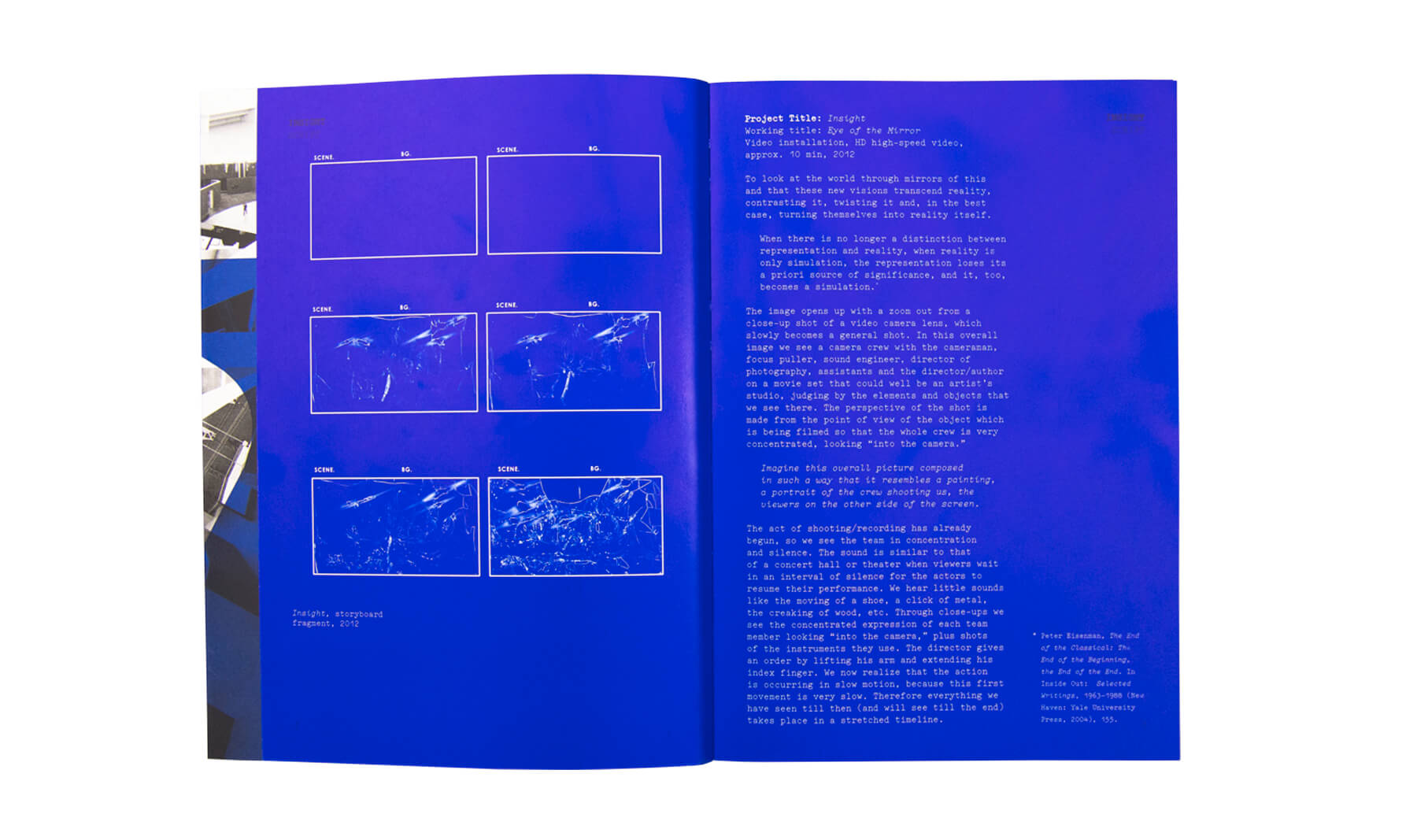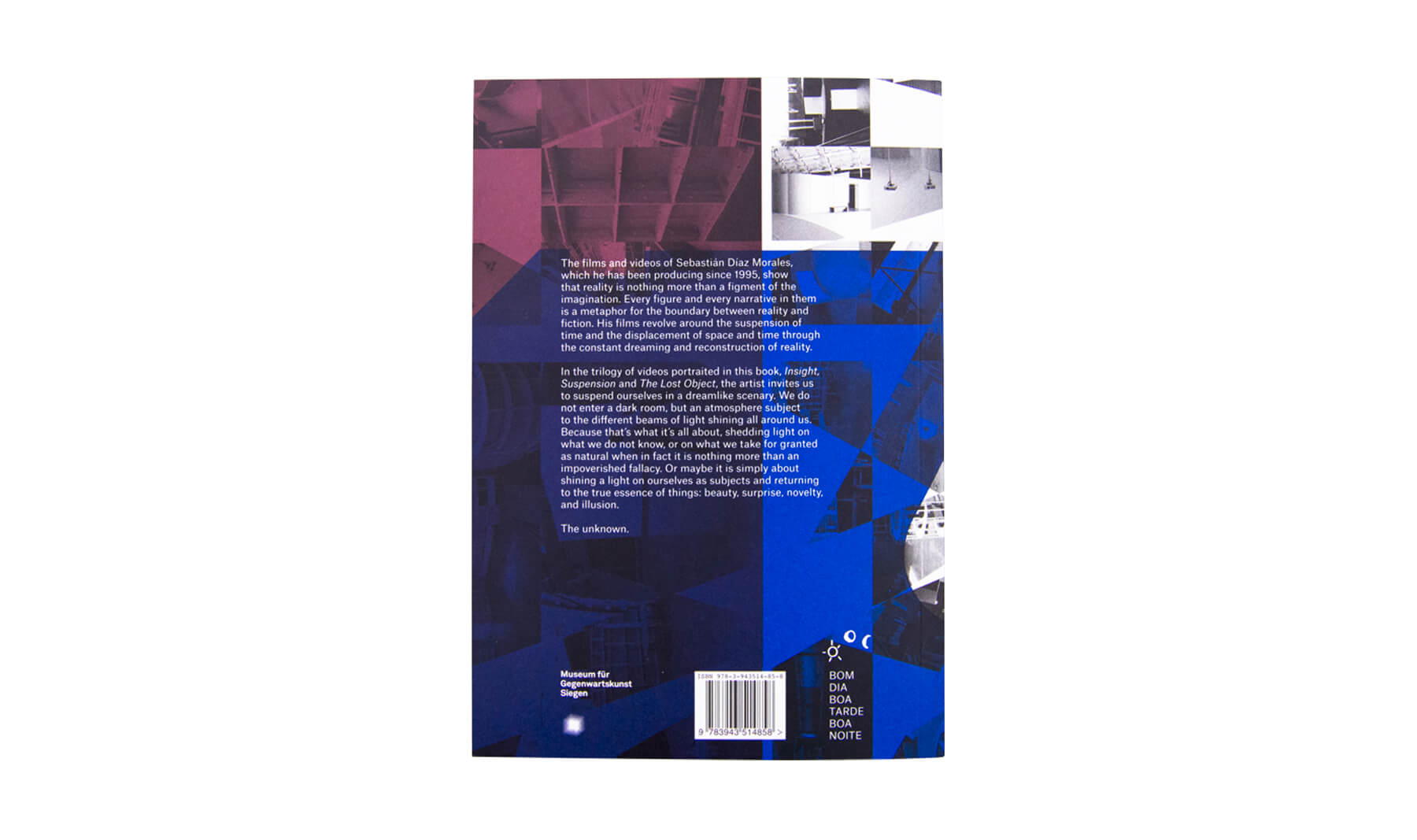 Mise en Abyme
by Sebastián Diáz Morales
In the trilogy of videos portraited in this book, Insight, Suspension and The Lost Object, the artist invites us to suspend ourselves in a dream-like scenario dominated by lighting effects. We do not enter a dark room but an atmosphere subject to the different beams of light shining all around us. That is the point, to throw light on the unknown, or on what we take for granted as natural when in fact it is nothing more than an impoverished fallacy. Or maybe it is simply about shining a light on ourselves as subjects and returning to the true essence of things: beauty, surprise, novelty and illusion. The unknown.
This book is published on the occasion of the exhibition Ficcionario IV, Museum für Gegenwartskunst Siegen and the Biennale di Venezia, 57th International Art Exhibition, 2017, VIVA ARTE VIVA. Supported by the Mondriaan Foundation and Museum für Gegenwartskunst Siegen.