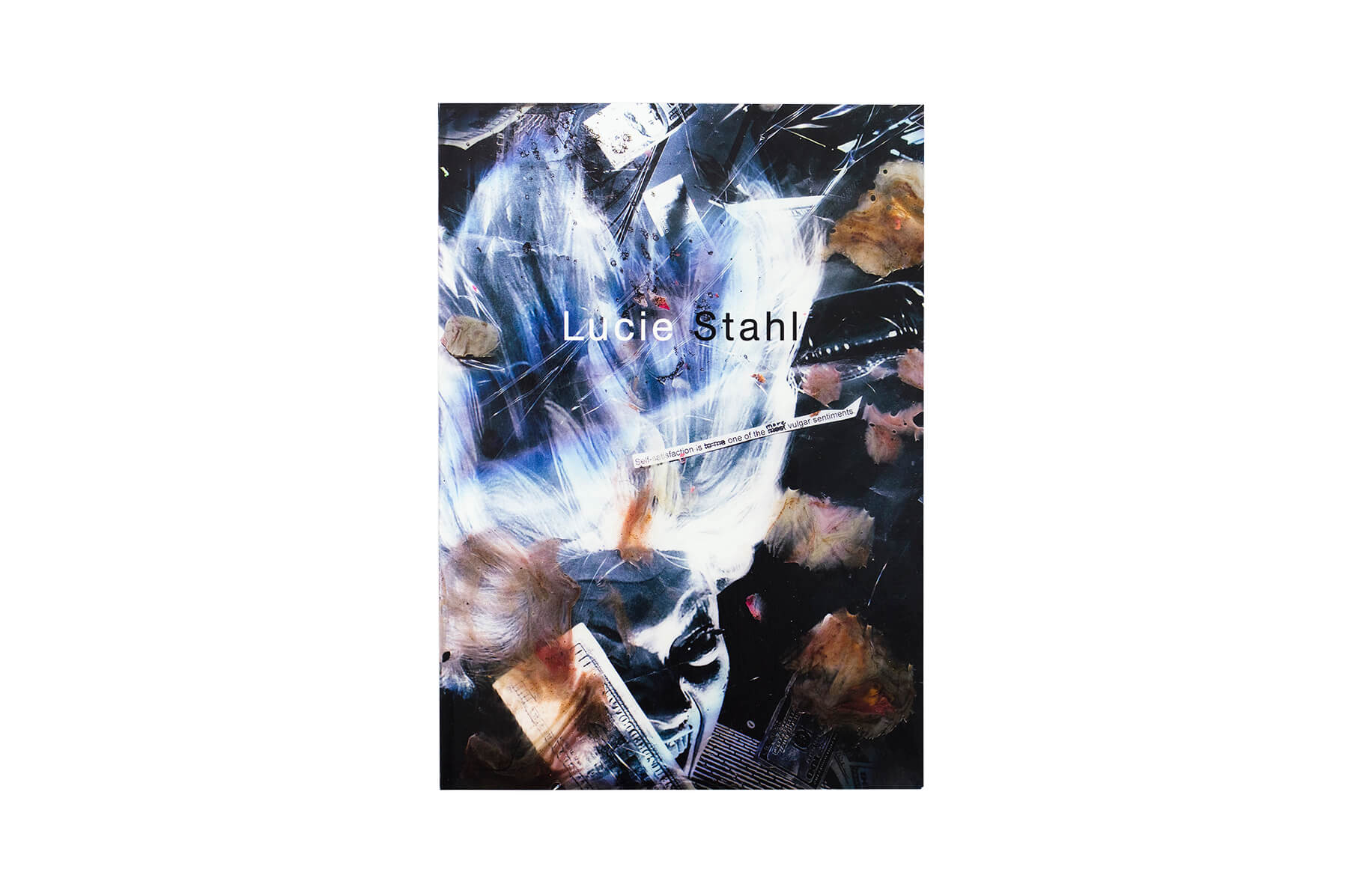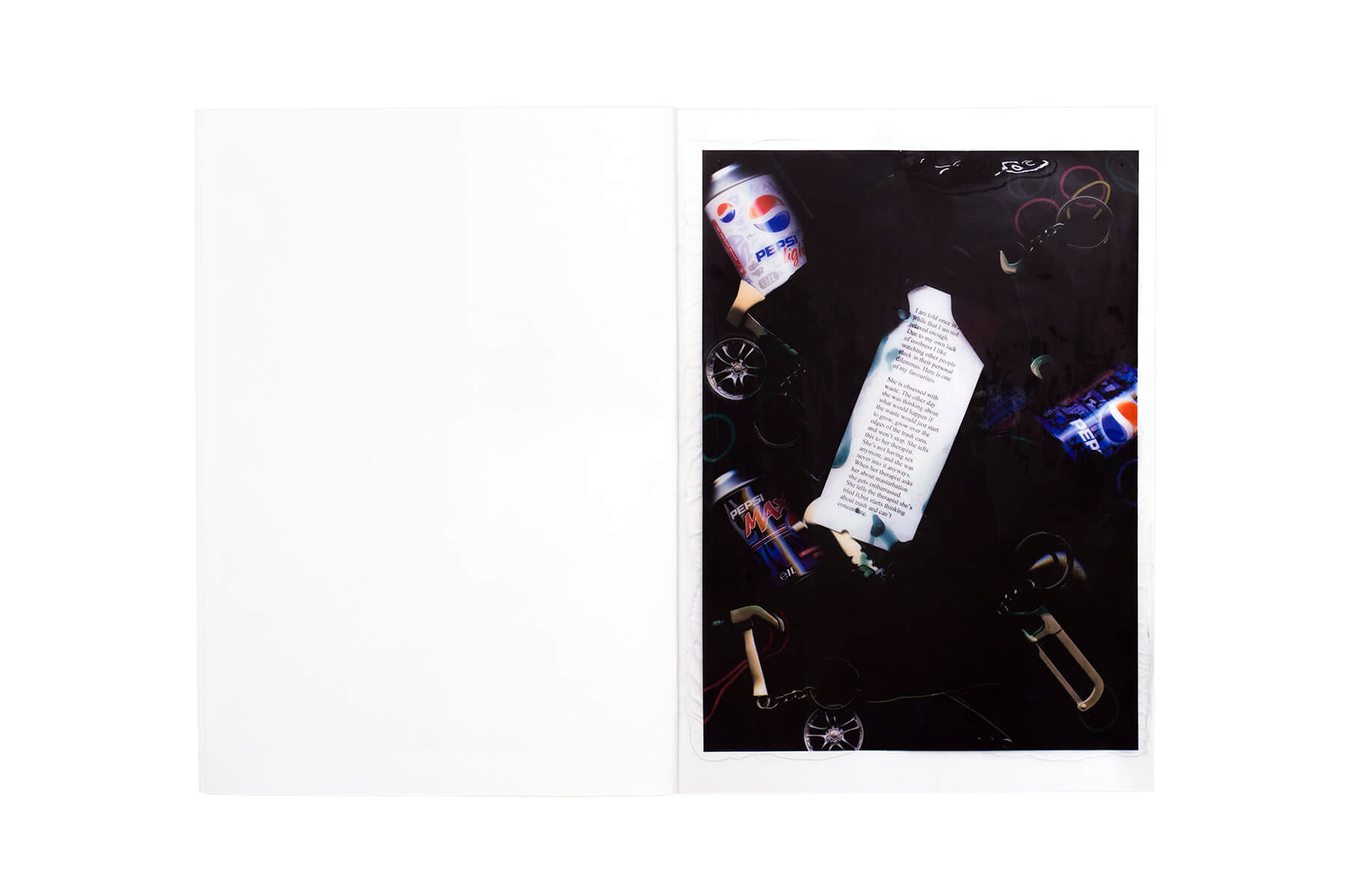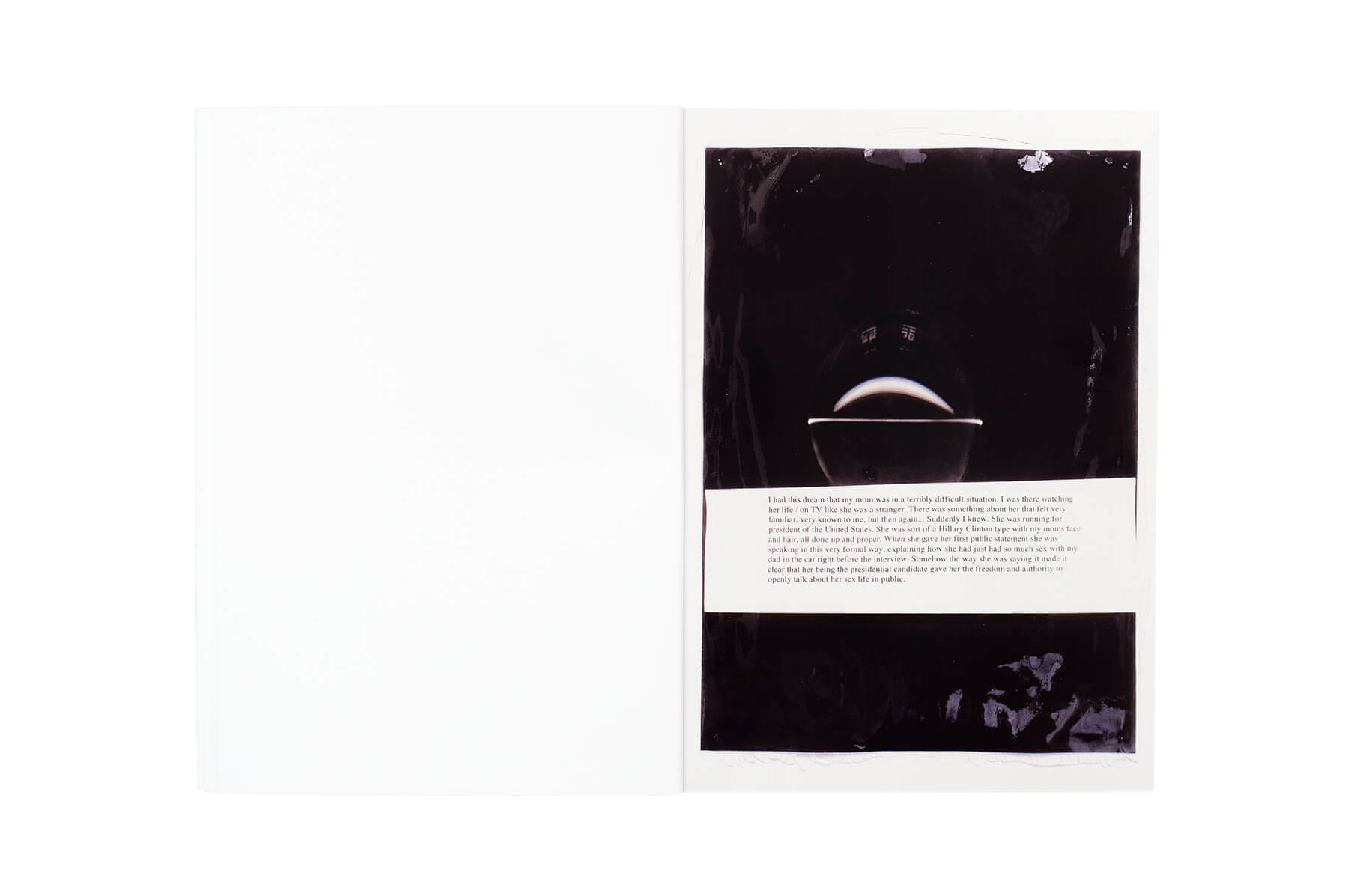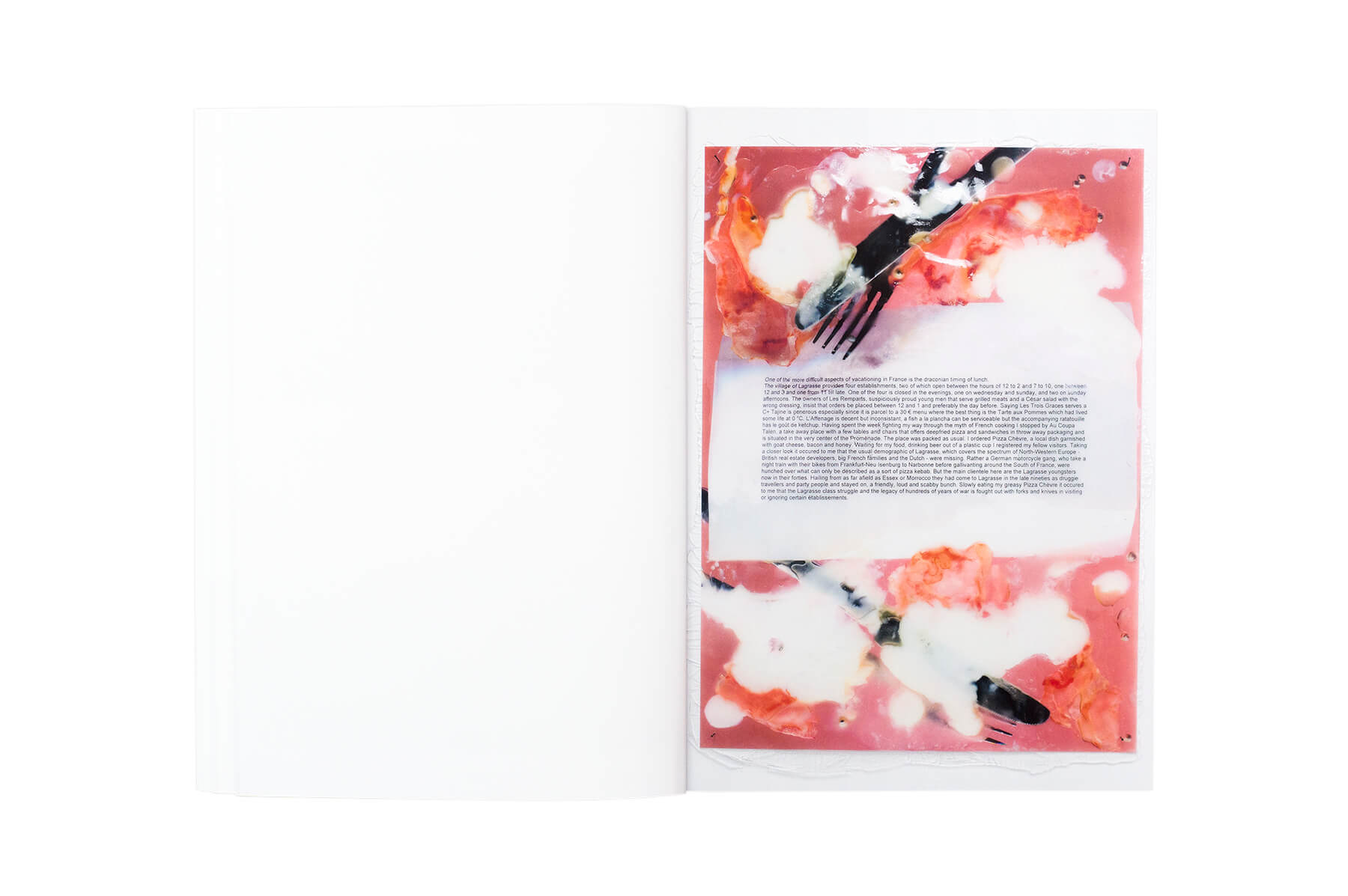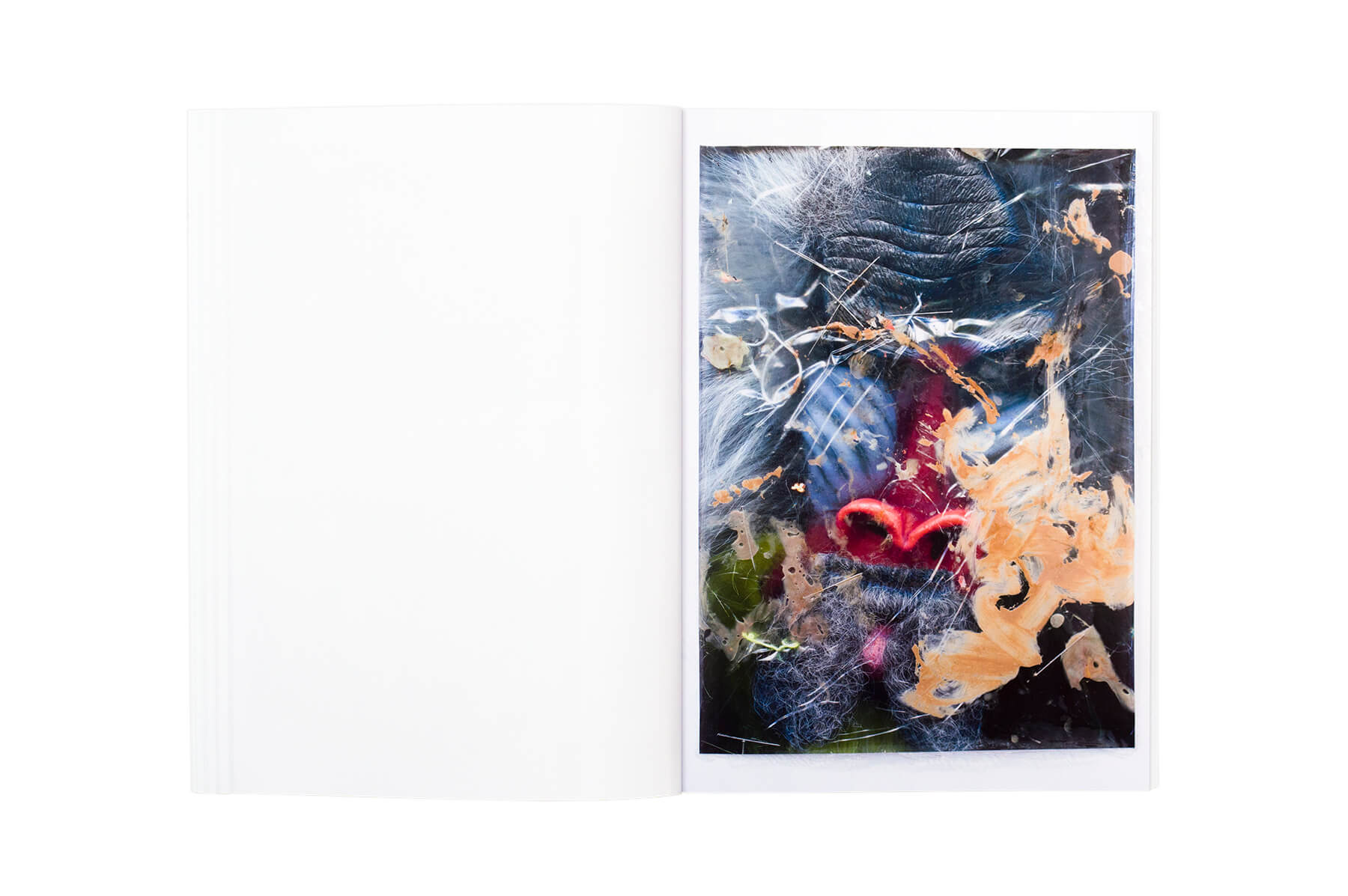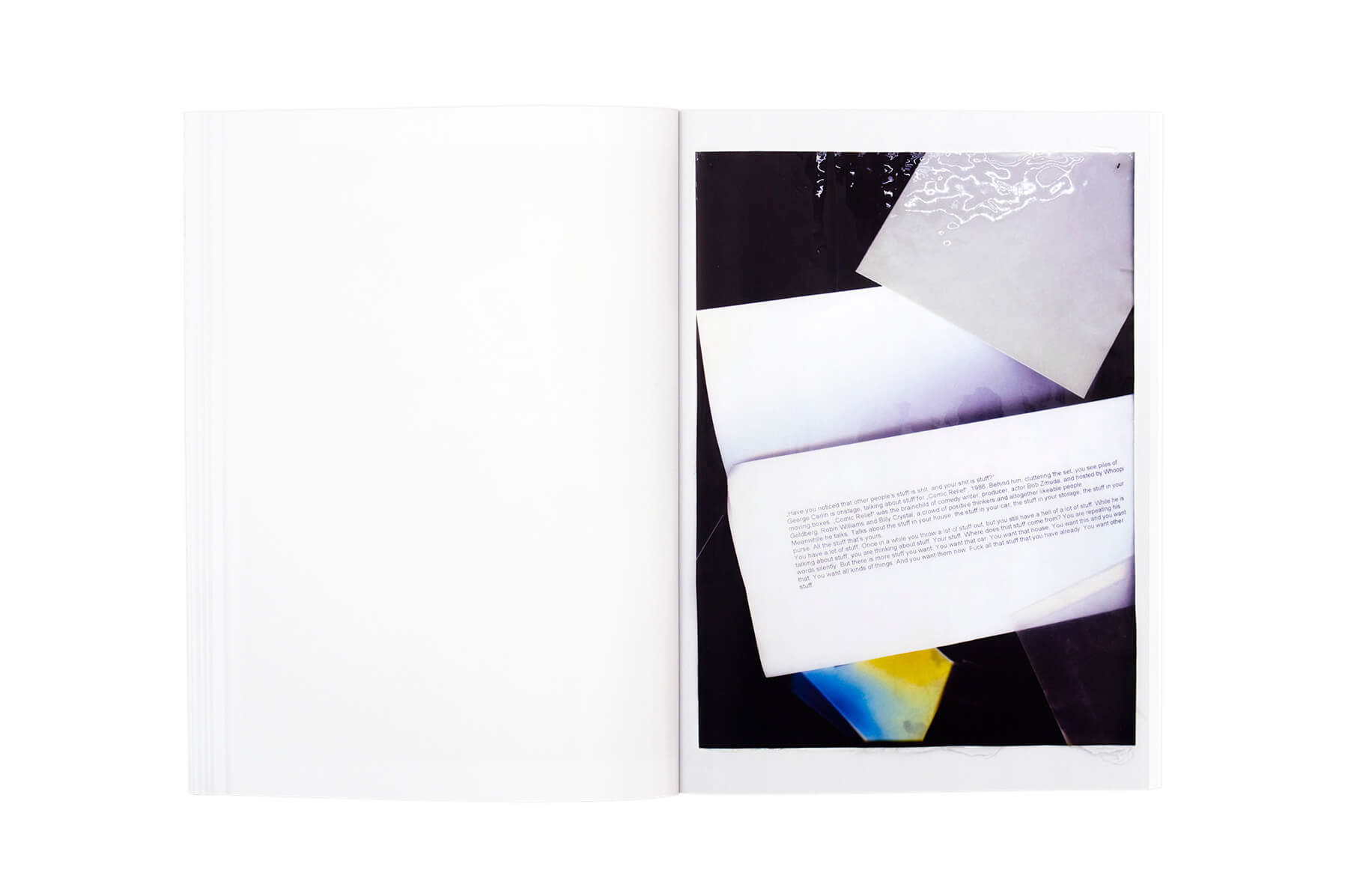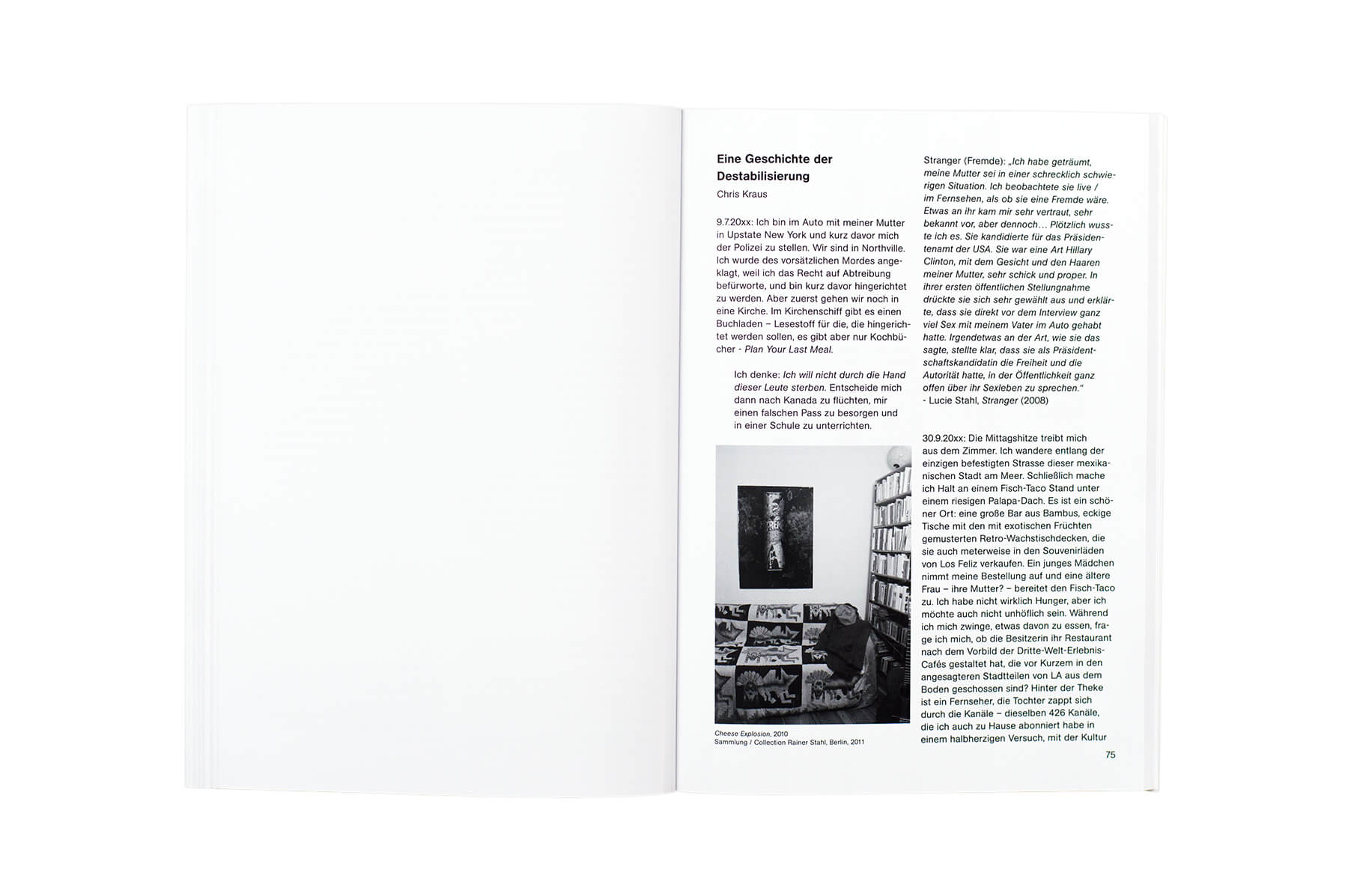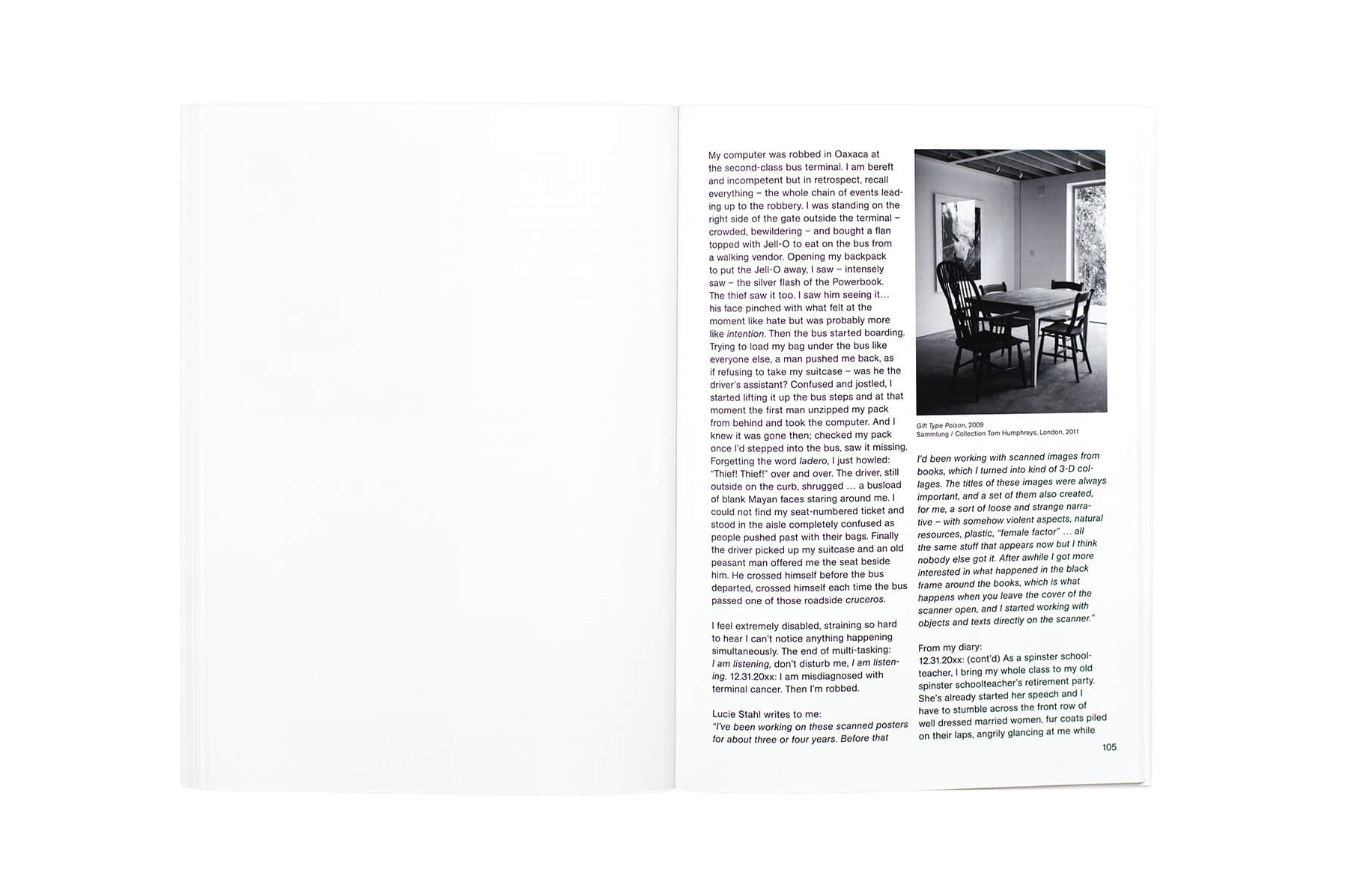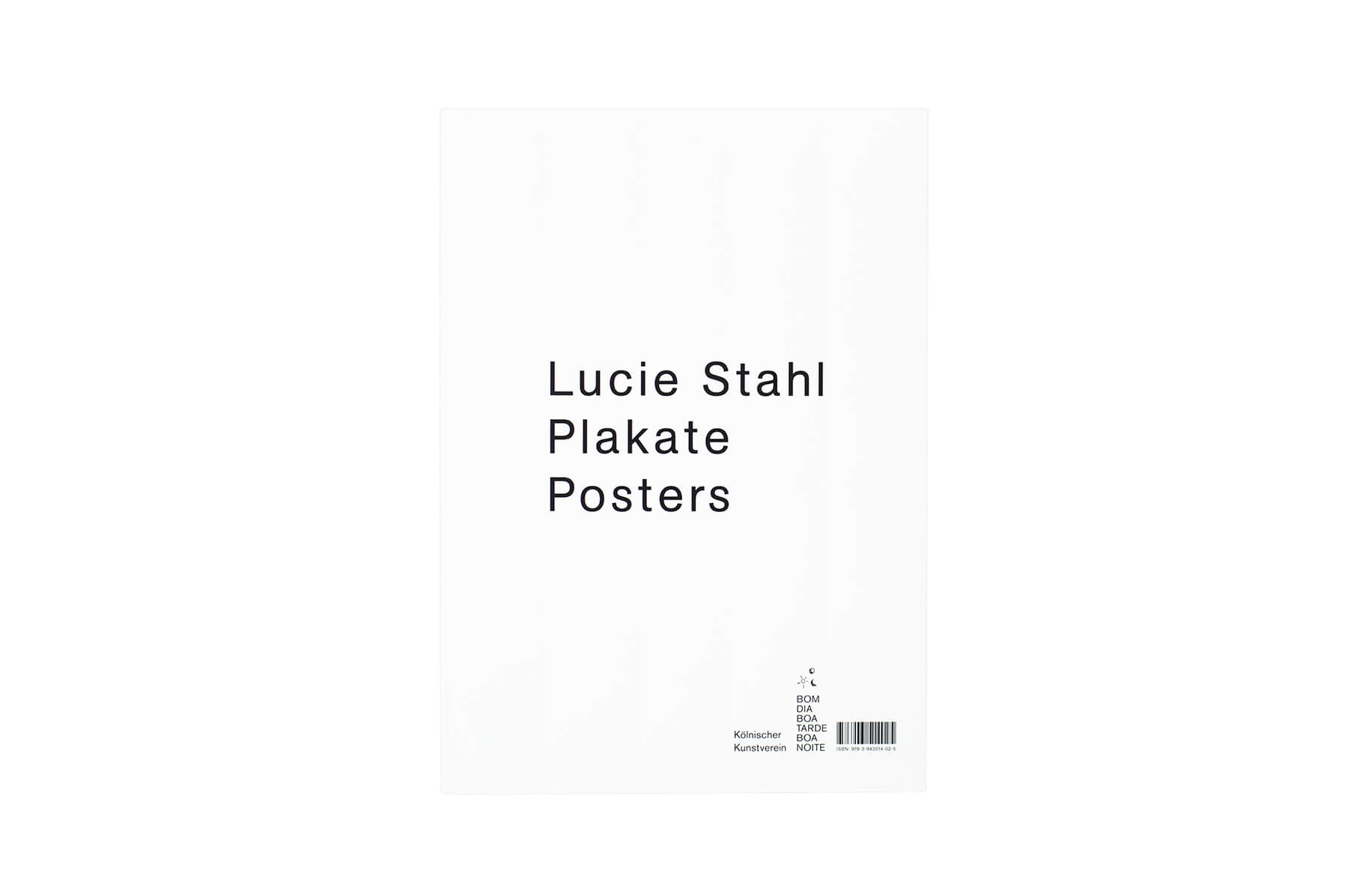 Lucie Stahl: Plakate, Posters
"Invited by Lucie Stahl to respond to her gorgeous and trashy collaged posters, I look back in my diary and am surprised by the number of parallels in our dreams and notations. I've never met Lucie Stahl but we live in the same world: oil spills, palm fronds, novelty key chains, sports beverages. Like me, she's a self-appointed reporter. Stahl's posters begin with her odd inclination to write down fragments of overheard conversations, ambient thoughts and fleeting anxieties that – once preserved (and obsessively so, under buckets of chemical gloss) function as video-grabs from the deluge of information that we understand, more or less, to comprise consciousness." (Chris Kraus)
This artist book was published in occasion of an exhibition at Kölnischer Kunstverein (Lucie Stahl & Běla Kolářová, April 14 – May 15, 2011).