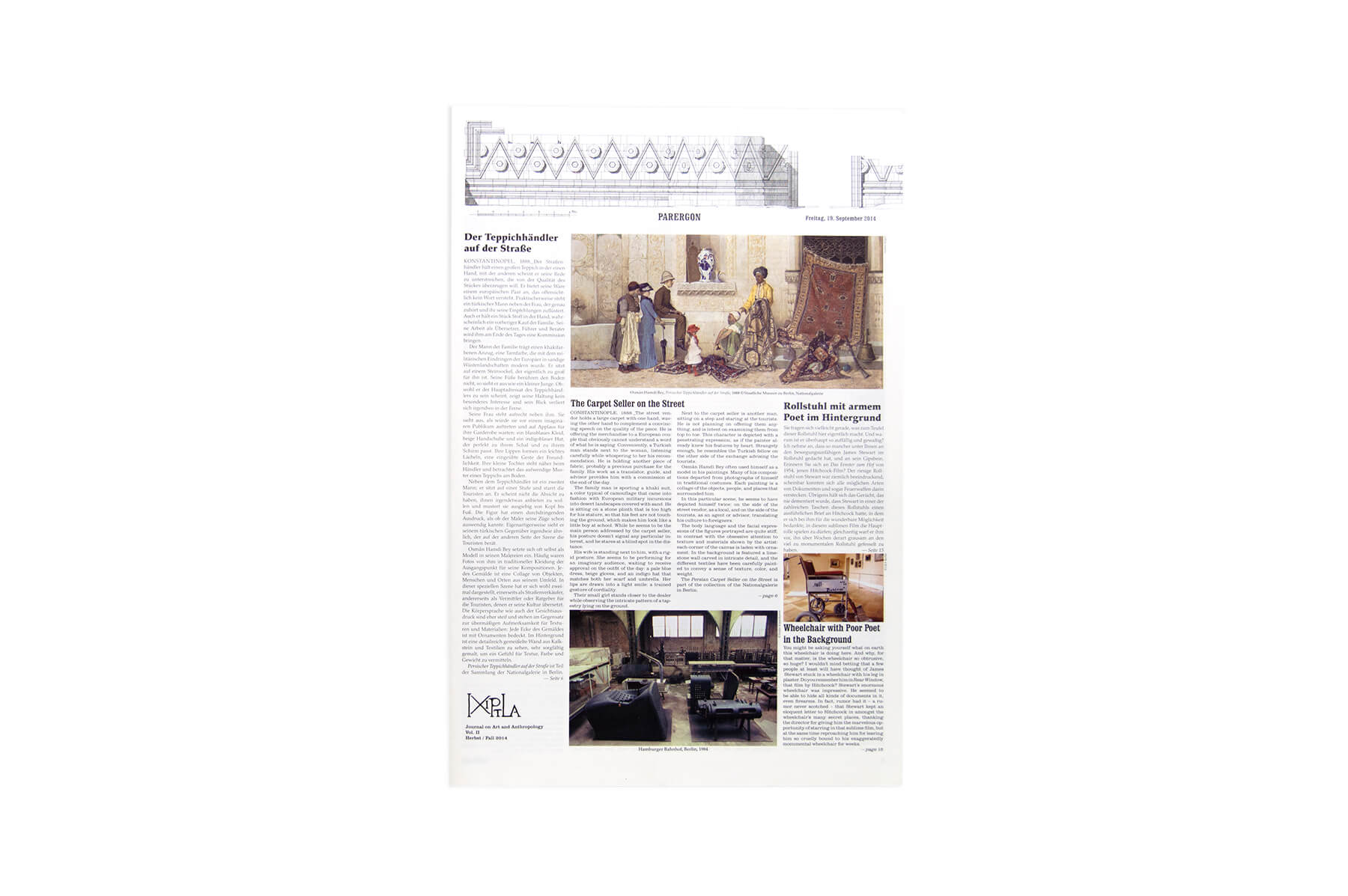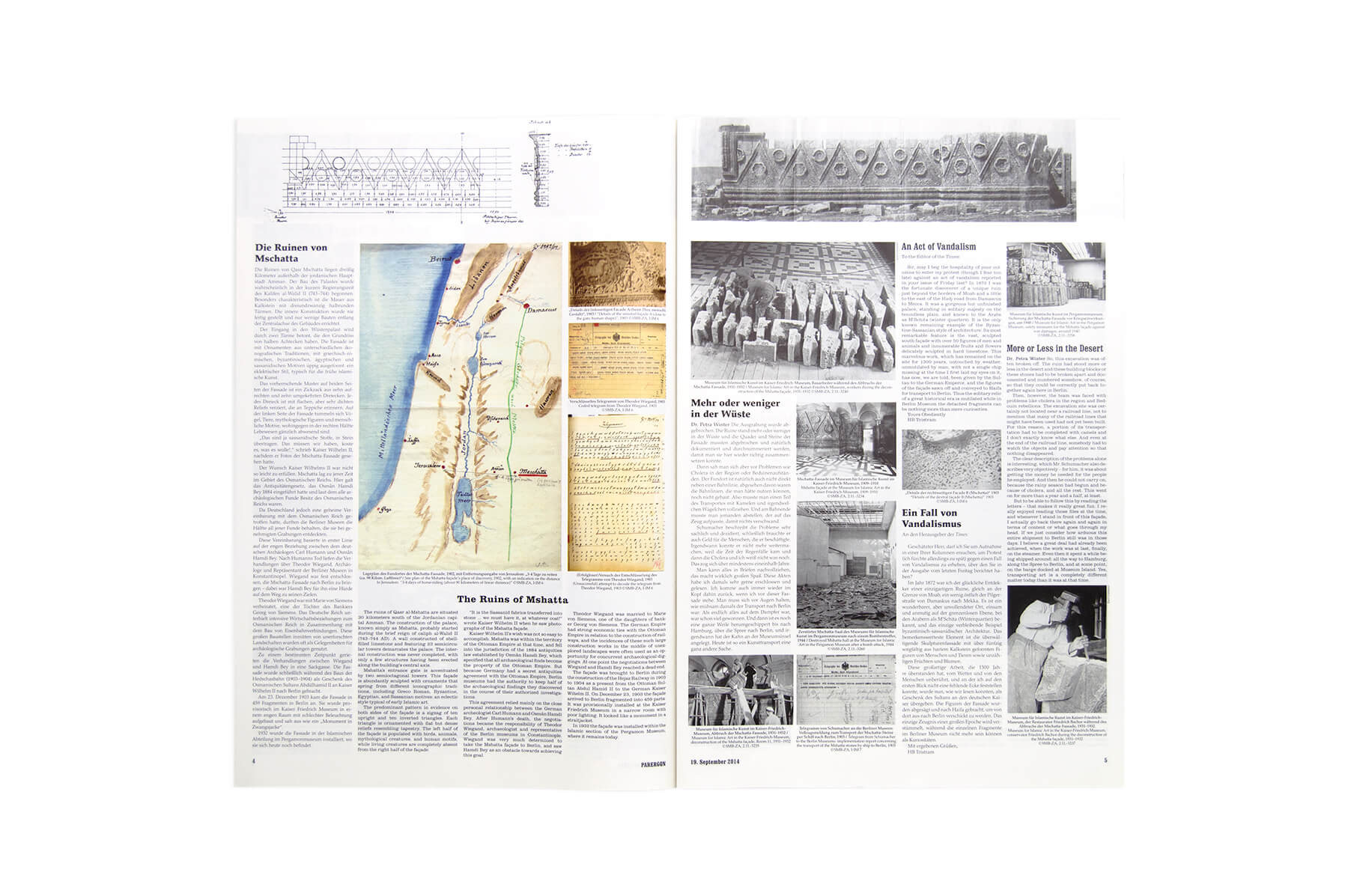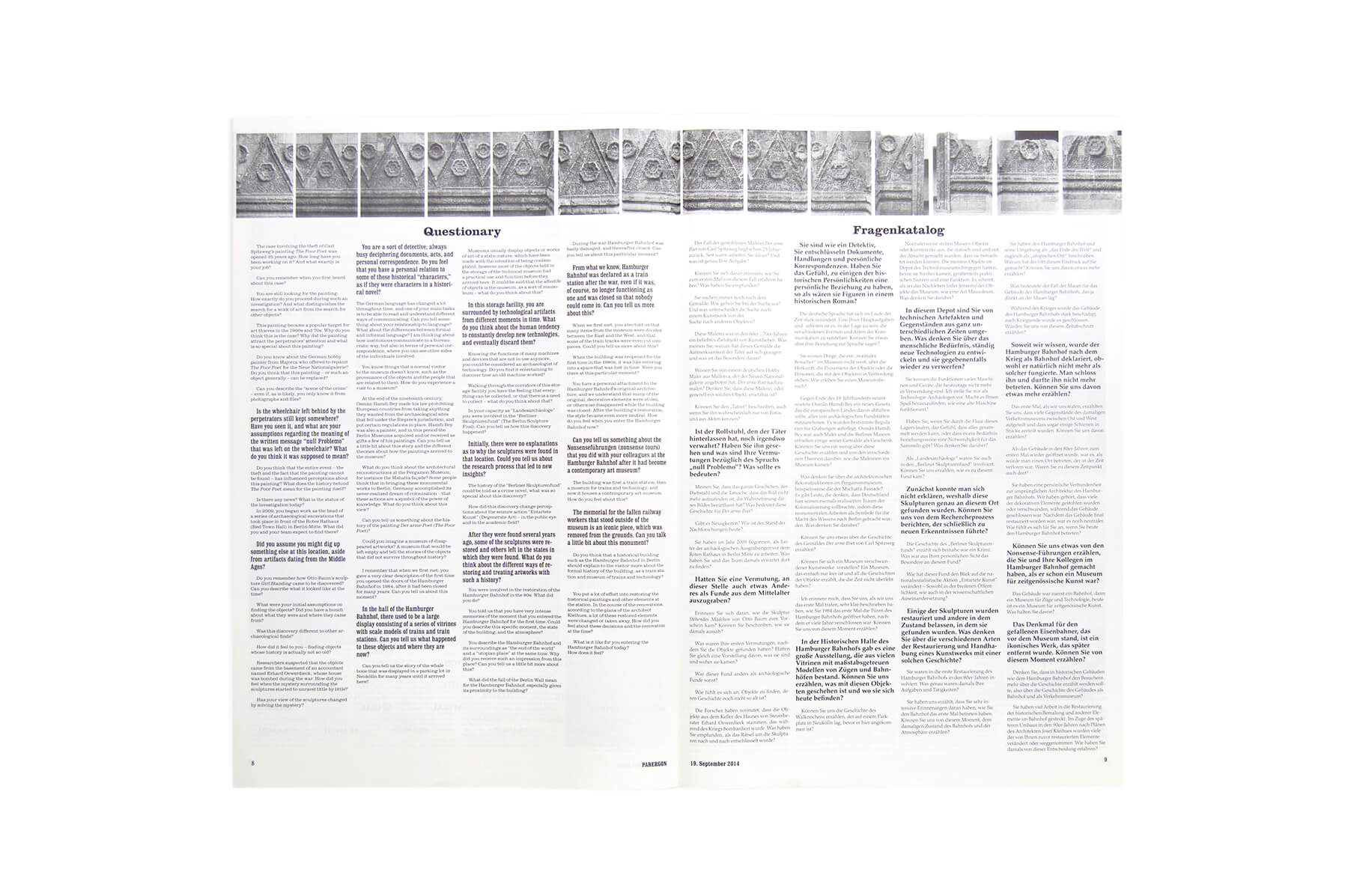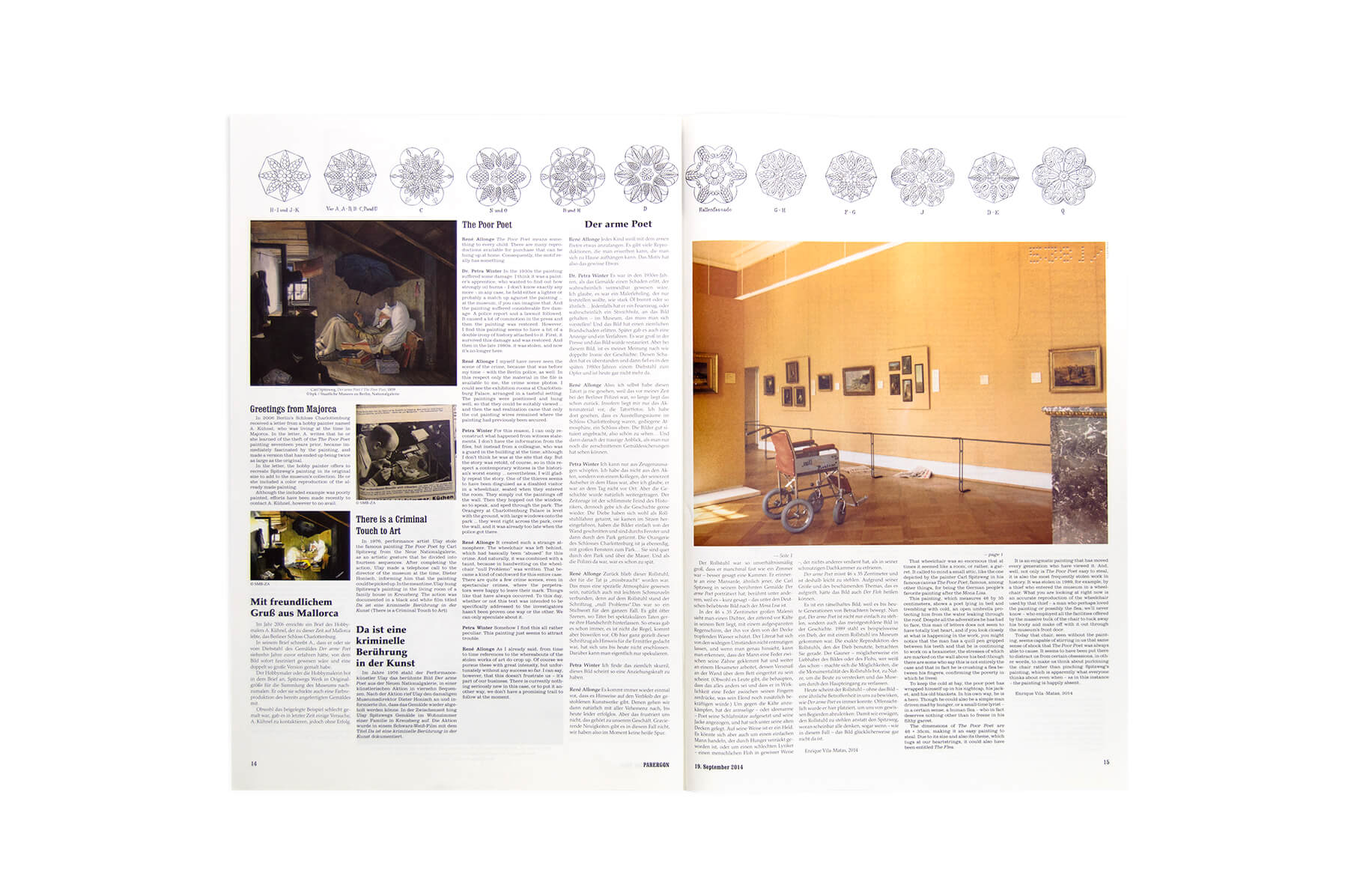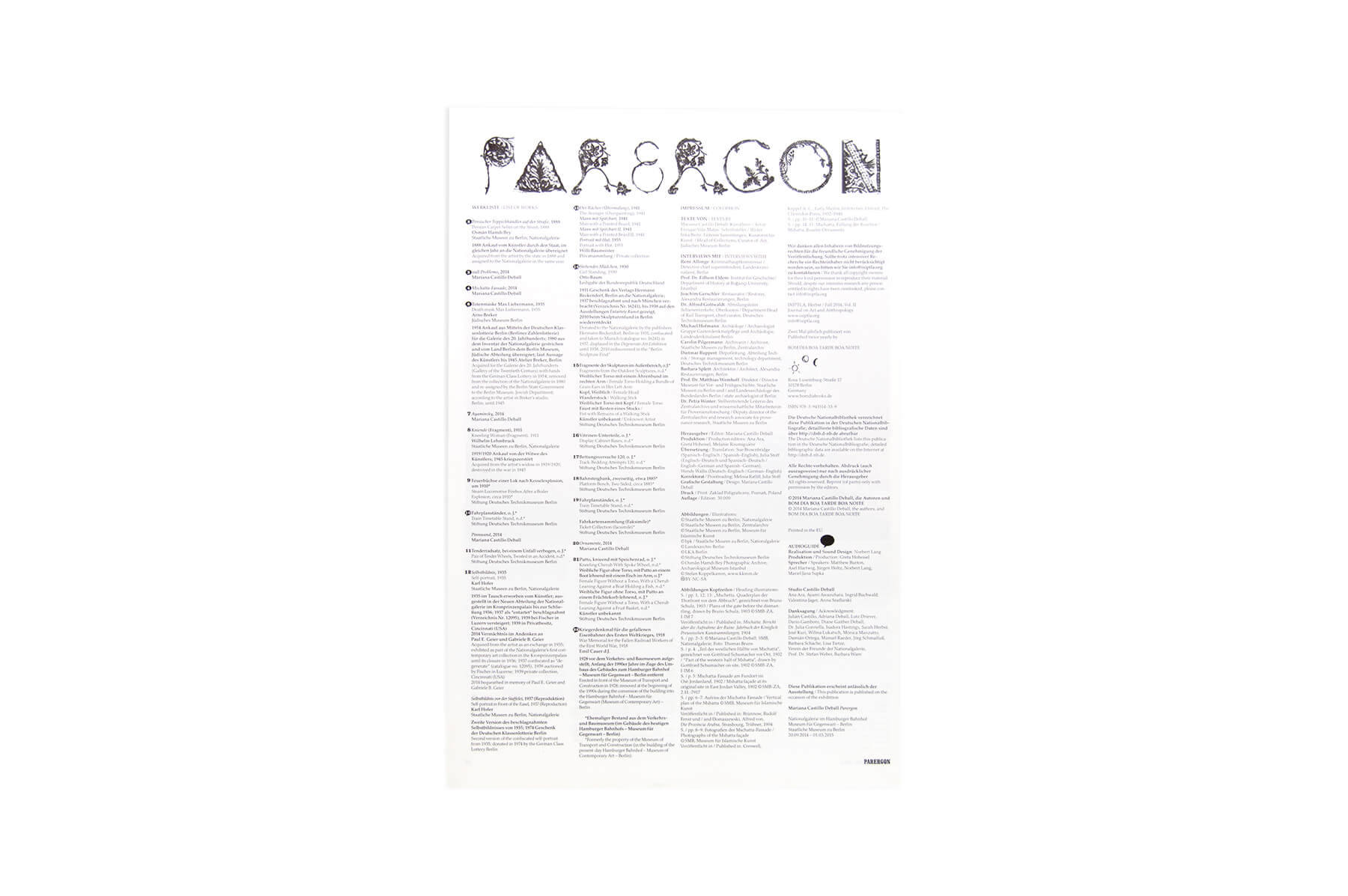 Ixiptla Volume II
by Mariana Castillo Deball (ed.)

Ixiptla Volume II is a newspaper publication handed for free as part of the exhibition Parergon at Hamburger Bahnhof – Museum für Gegenwart in Berlin. In the show, objects and art works from various Berlin Museum connected with the Nationalgalerie's collection in different points of time were presented as a "stage play" that opens new narrations and interconnections between them. This second edition is focused on the voices of specialists, contemporary witnesses and fictitious characters. Expressing individual points of view and experiences, these voices are connected to the complex history of the objects shown in the exhibition.
This publication is free with Ixiptla I OR II.