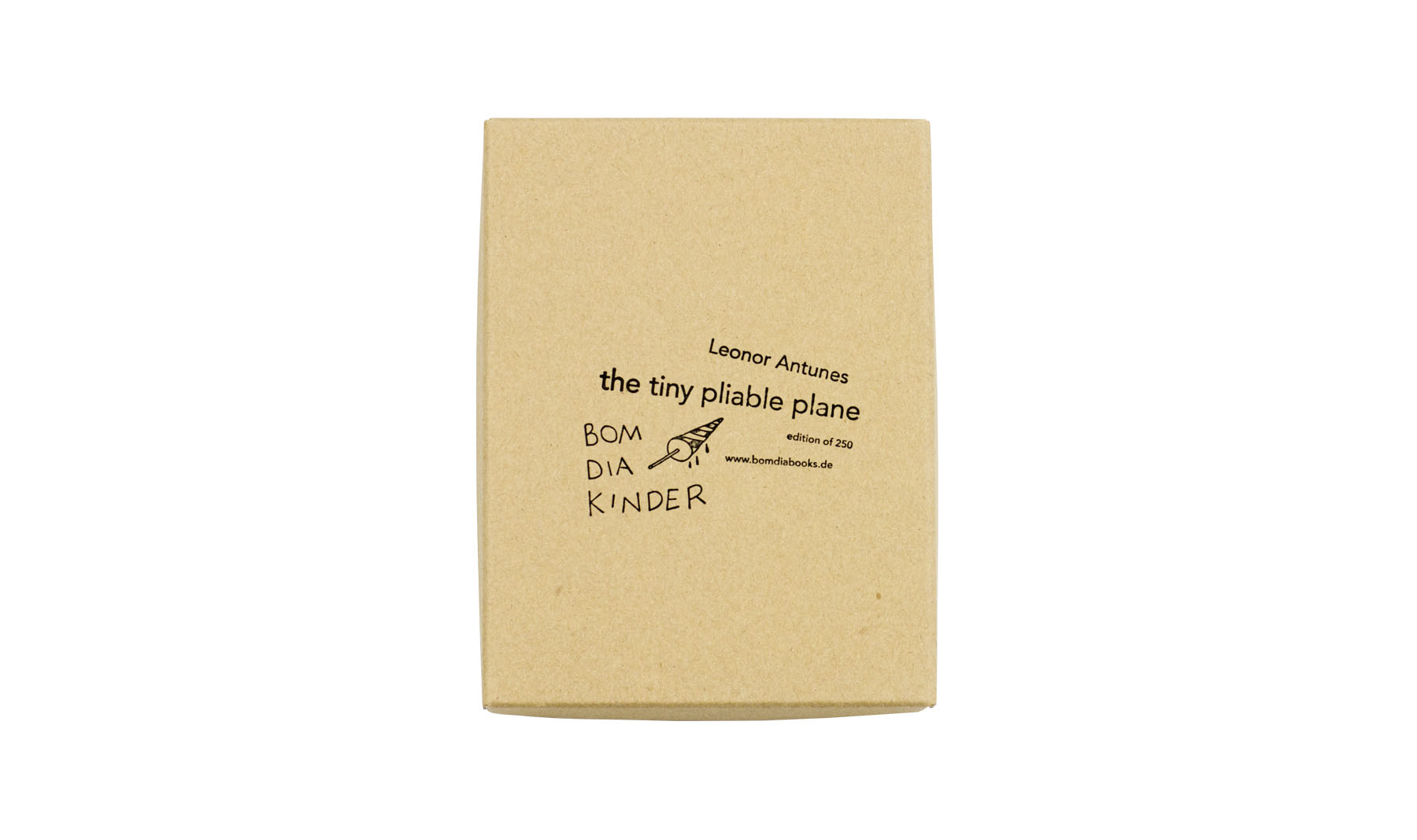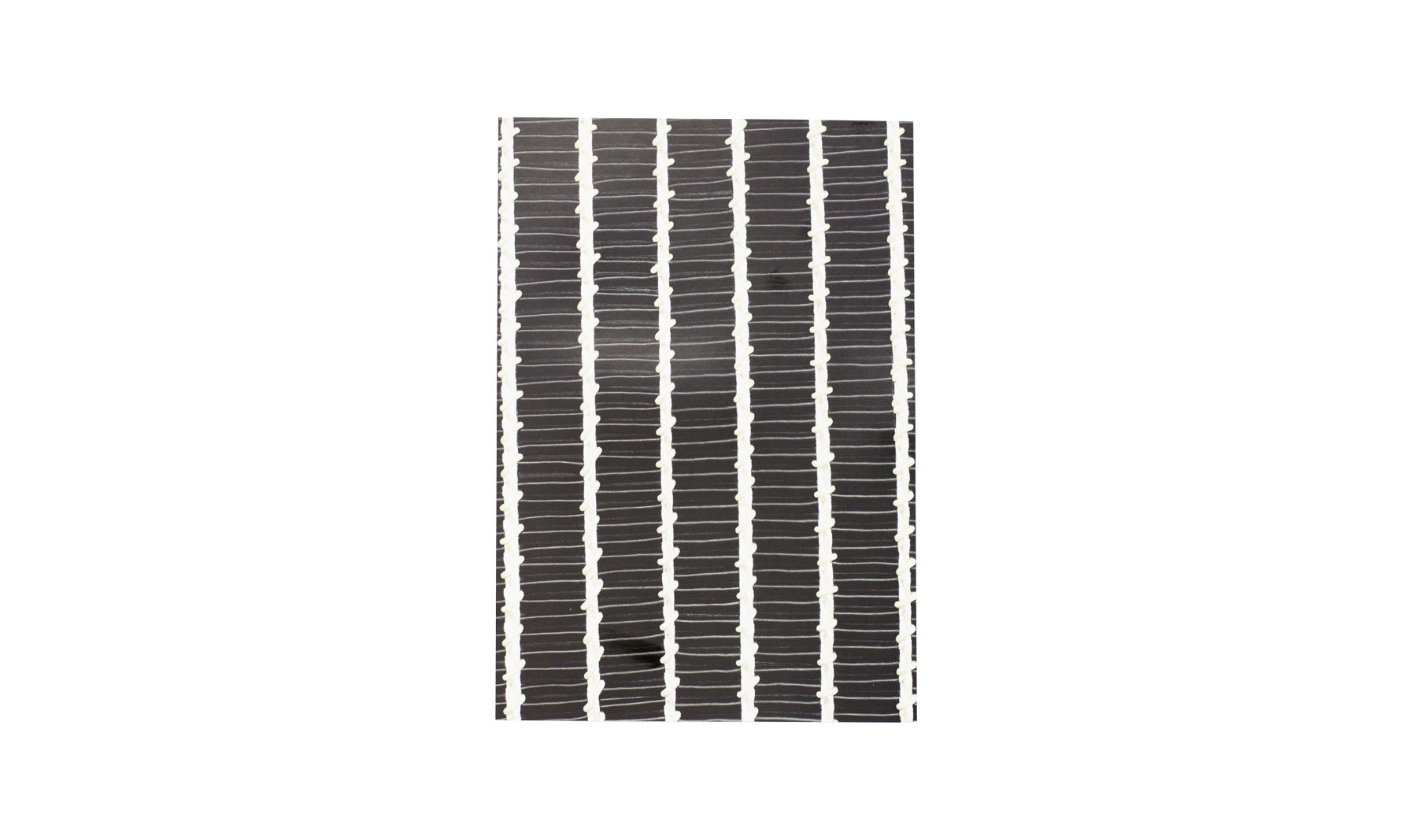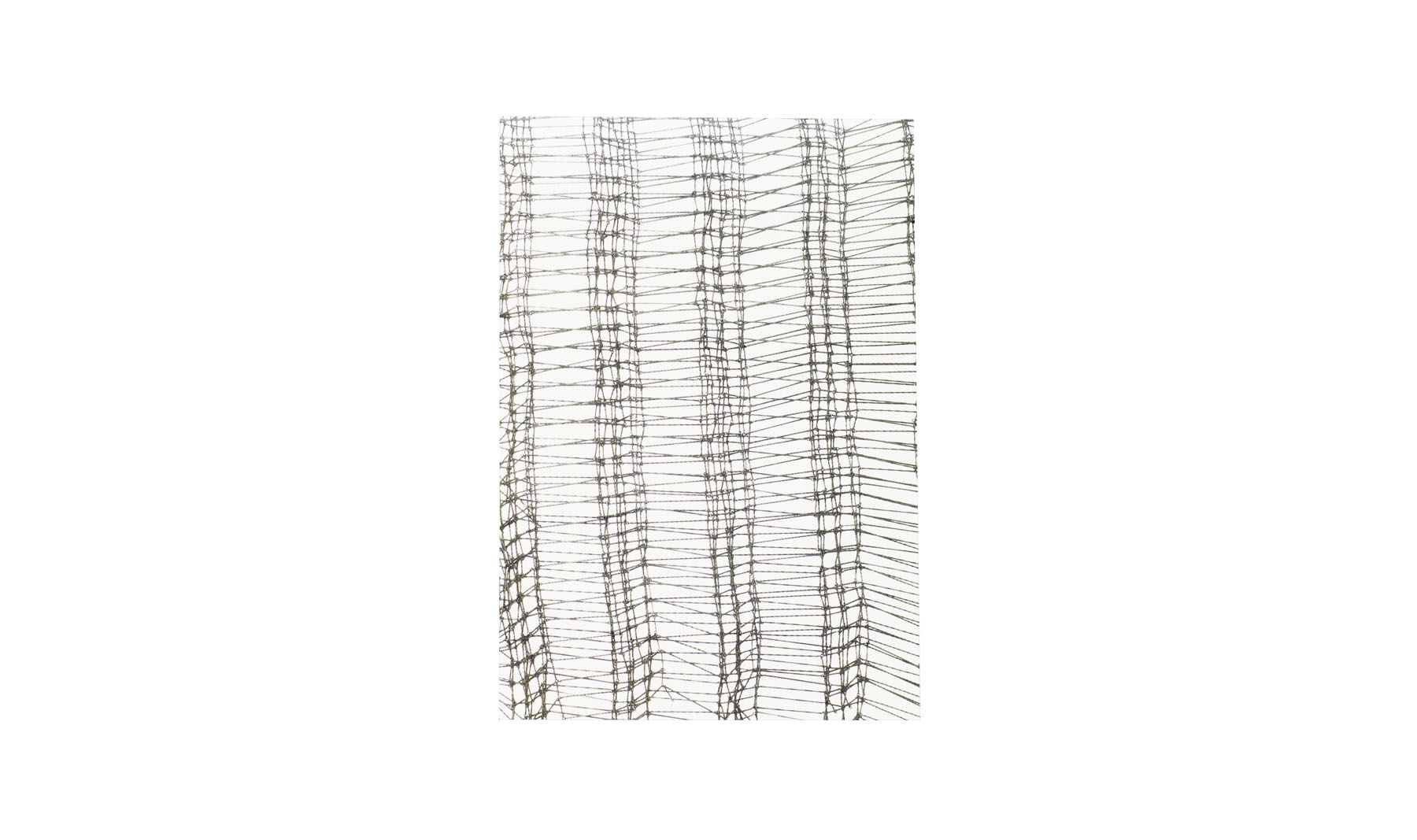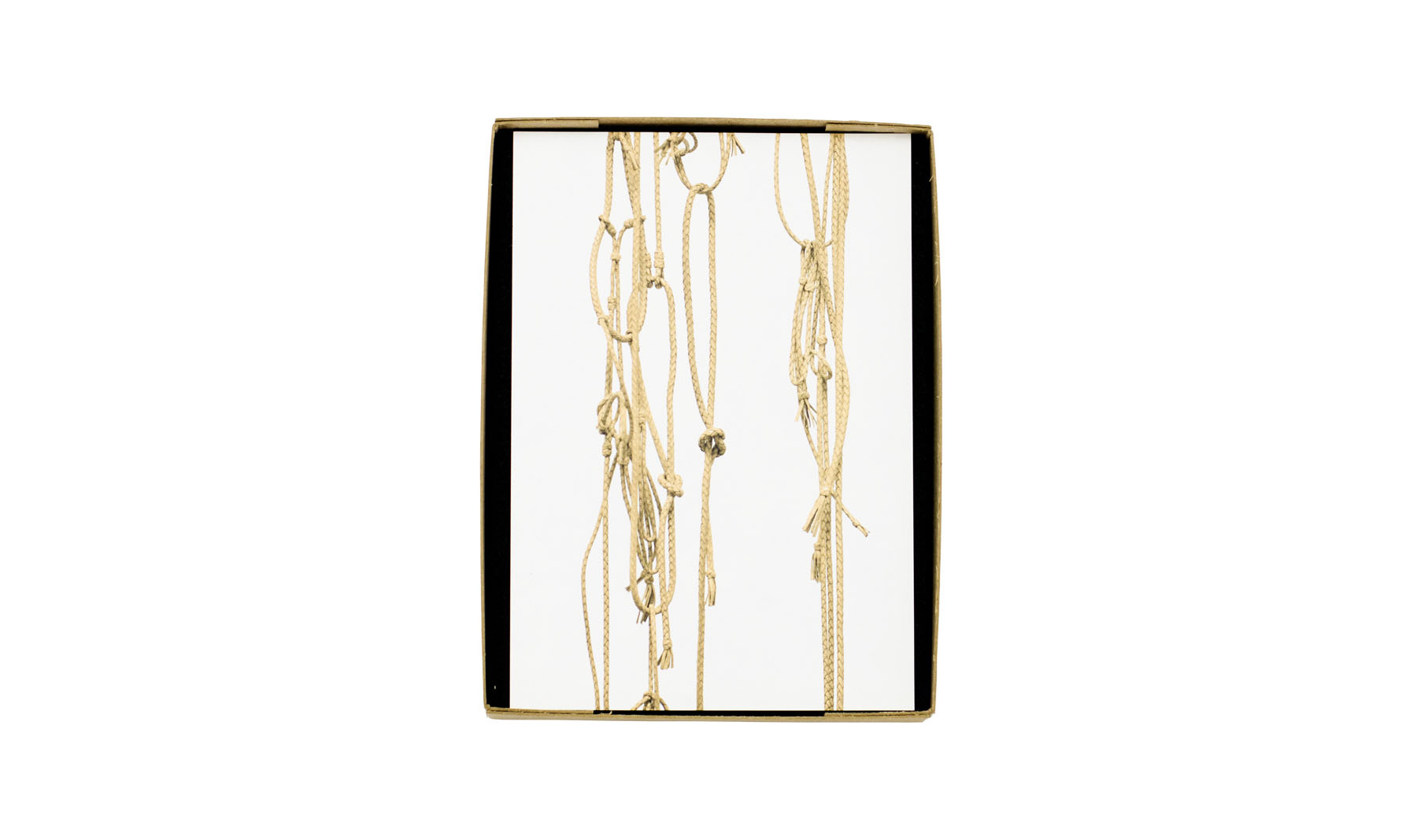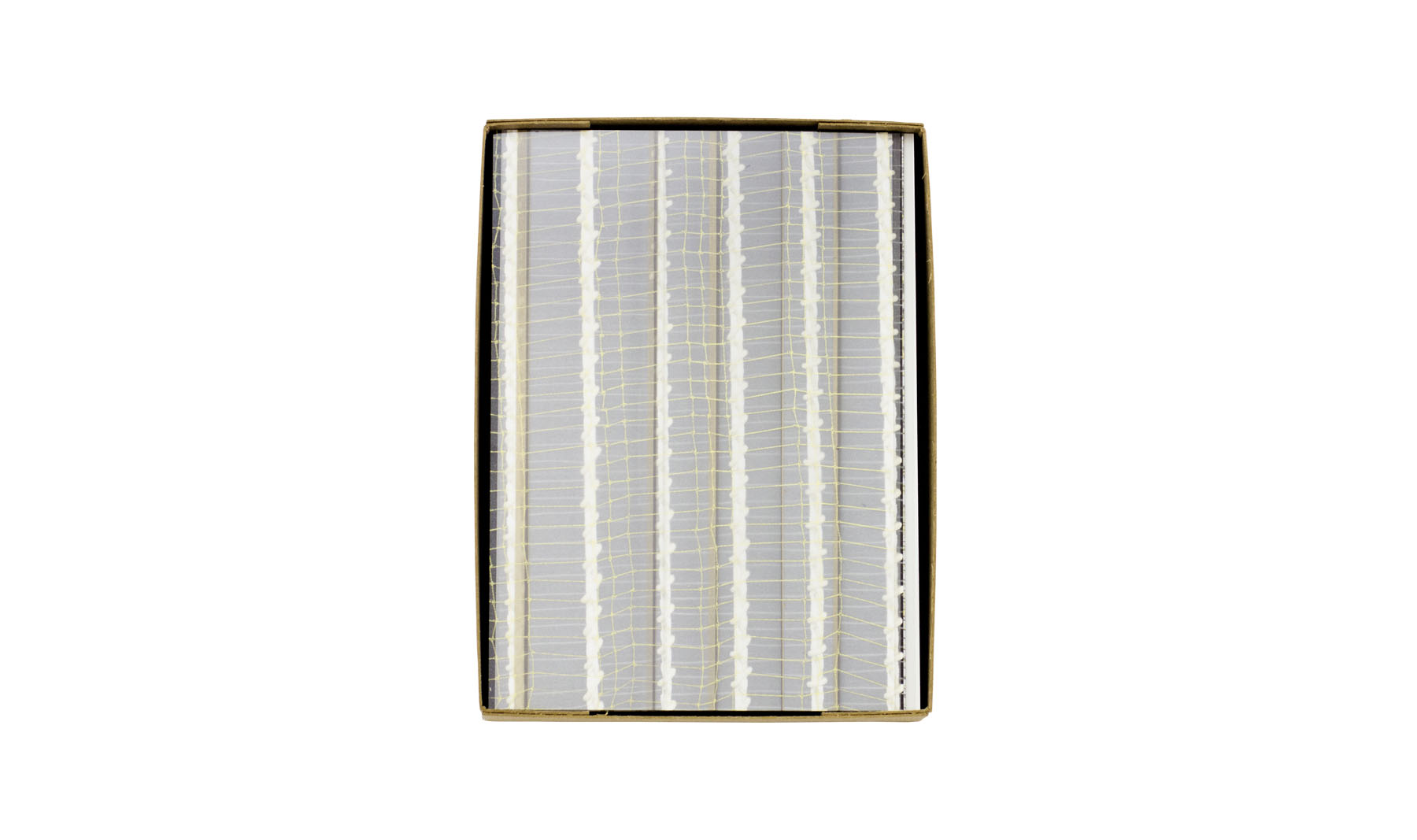 the tiny pliable plane
by Leonor Antunes
the tiny pliable plane is an artists's edition by Leonor Antunes conceived for BOM DIA KINDER on the occasion of her exhibition the pliable plane at CAPC Contemporary Art Museum of Bordeaux.
Borrowing its title from Anni Albers's 1957 essay The Pliable Plane Antunes occupied the monumental exhibition space with a series of large scale works, two sculptures inspired by Anni Albers's fabric designs, others informed with Lina Bo Bardi's architectural work. Close-up images of these and other works are printed with silkscreen on a variation of papers and allow a joyful play with layers of transparency.