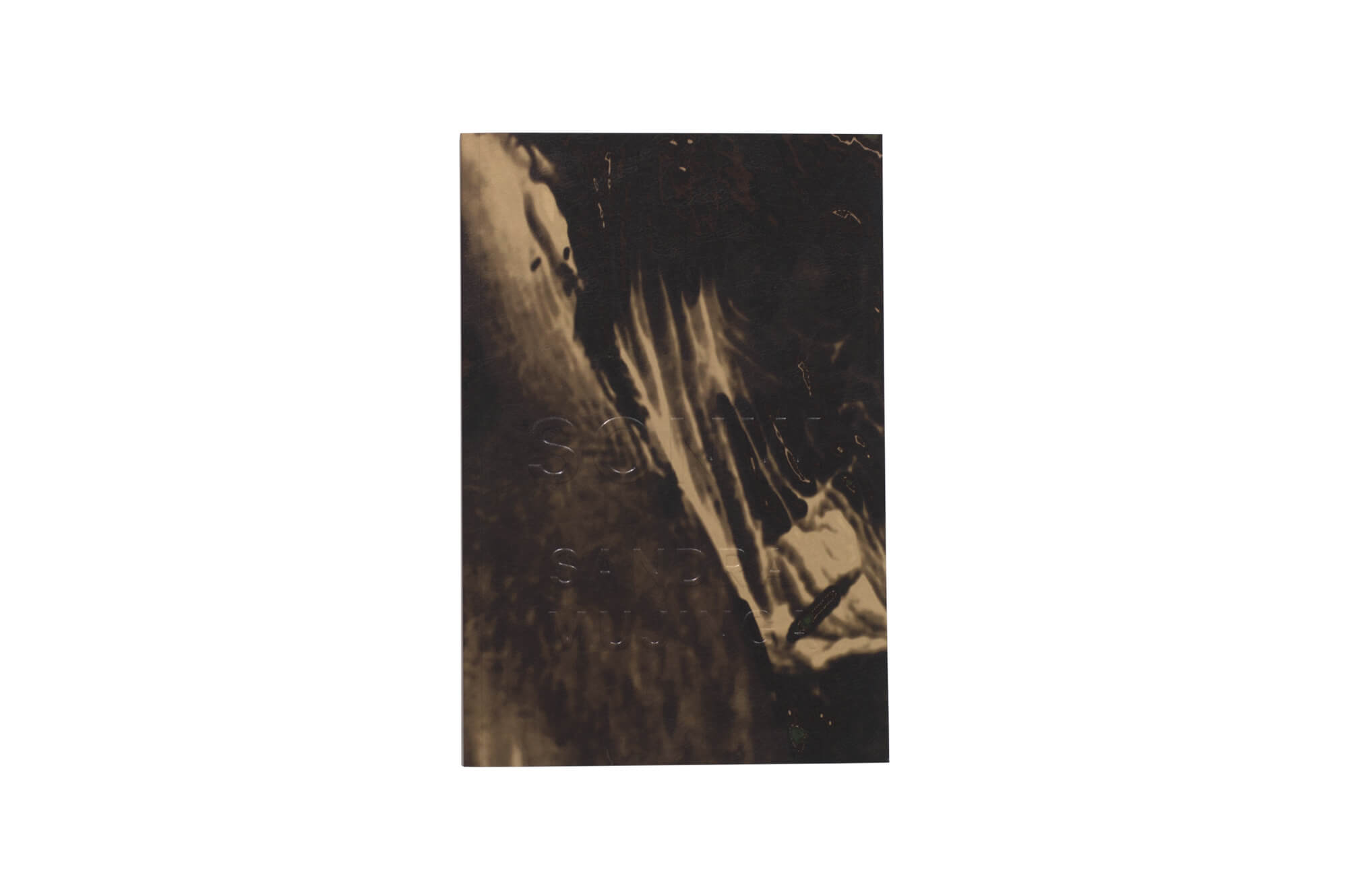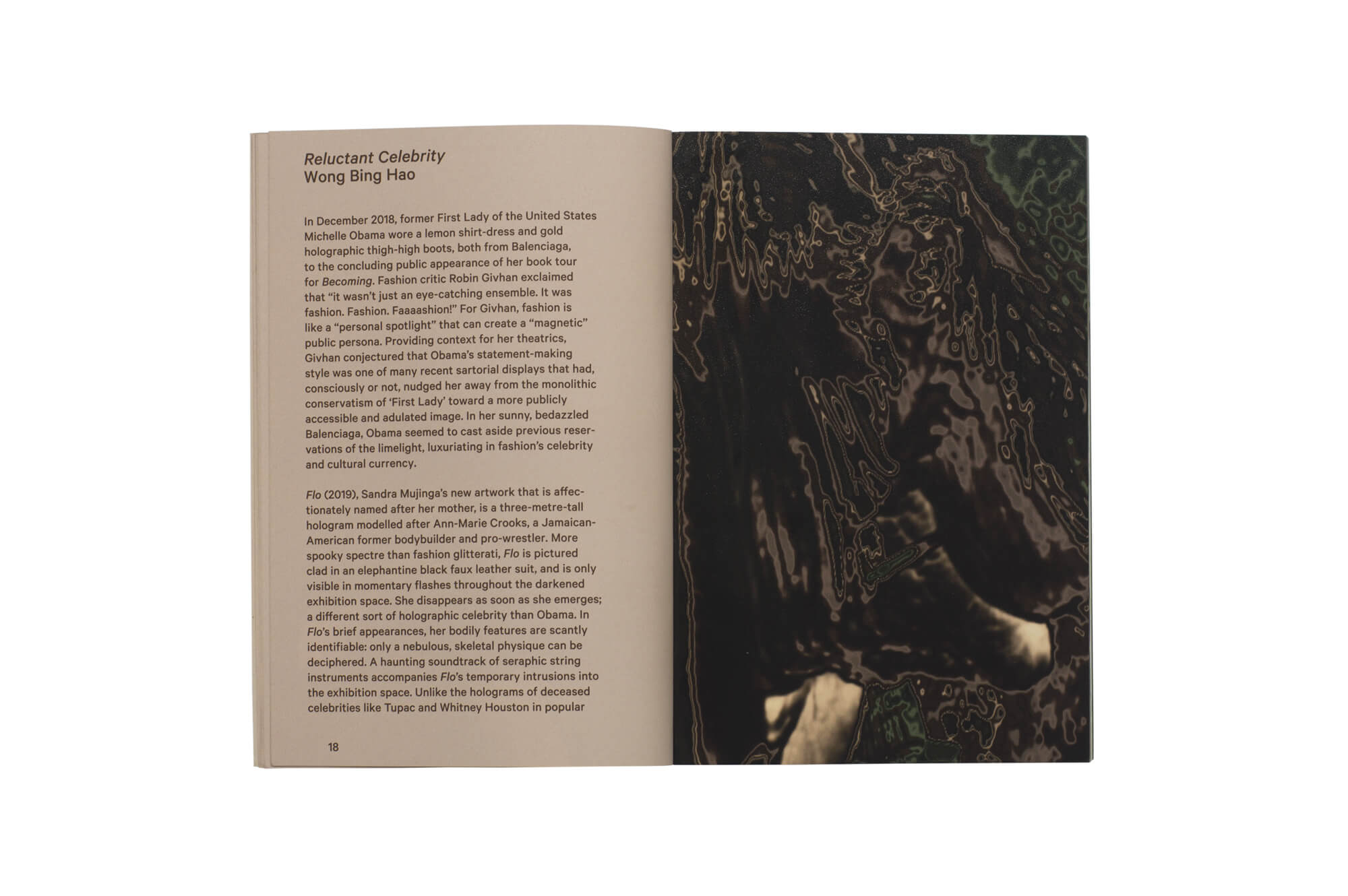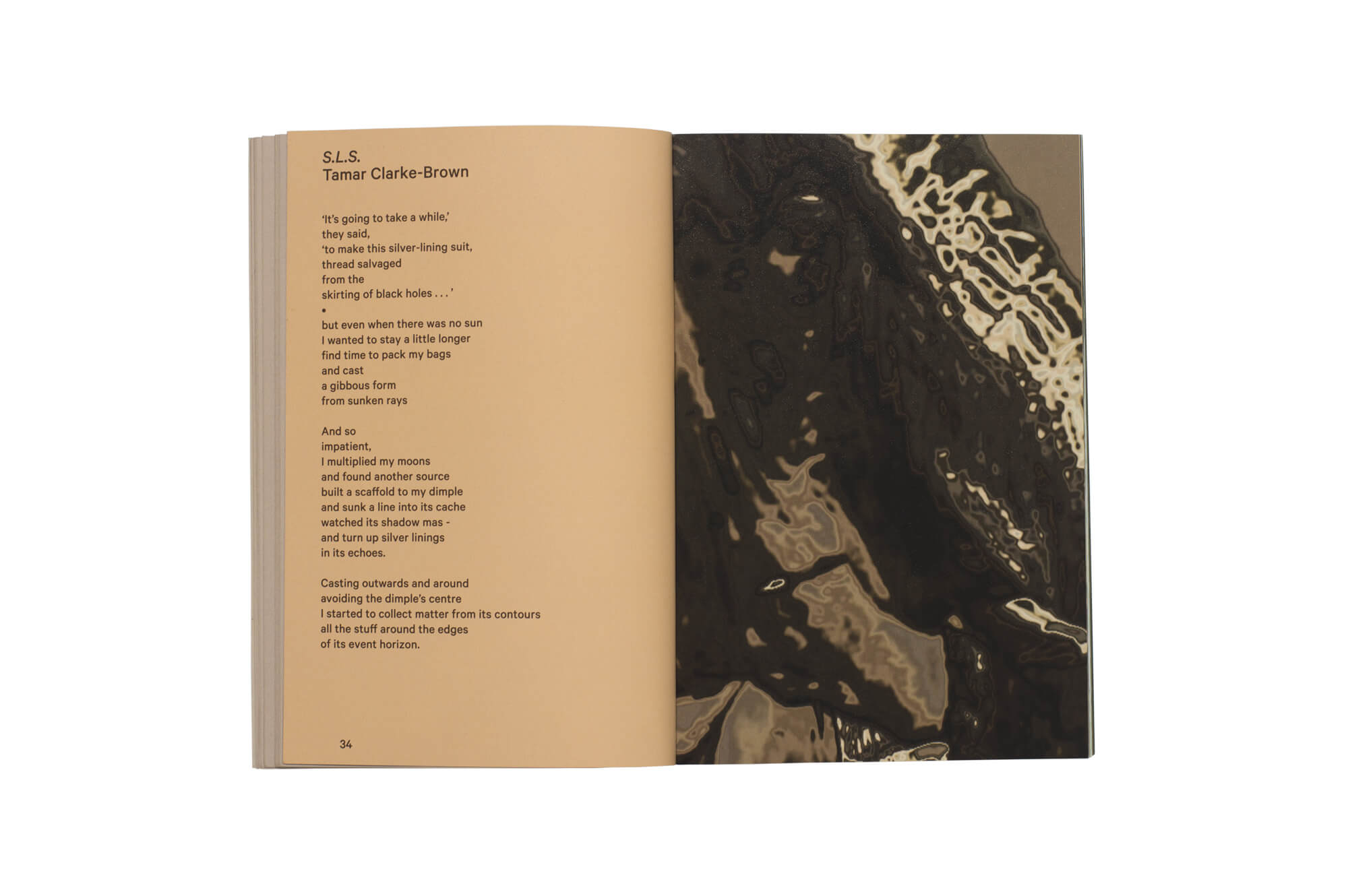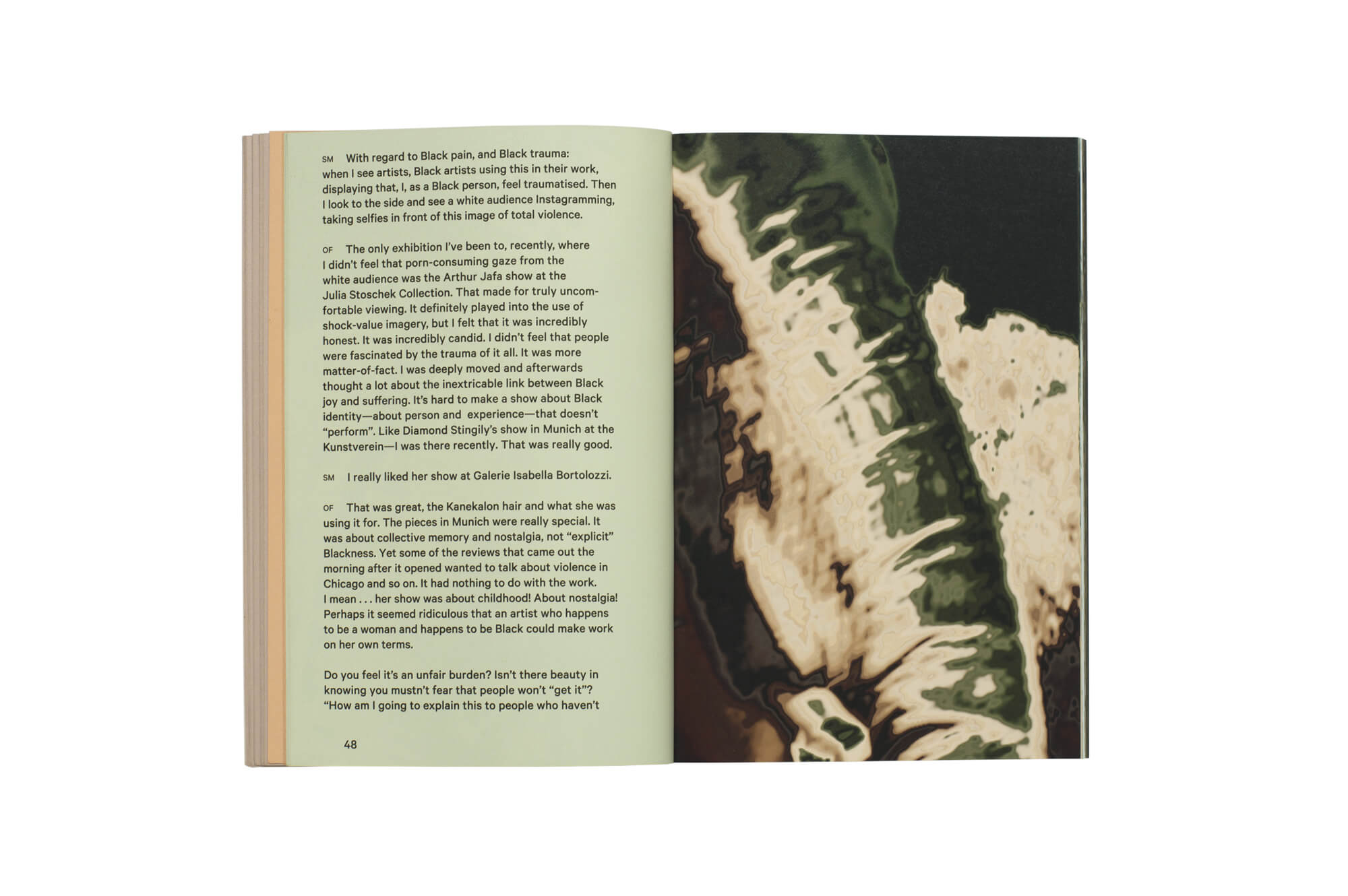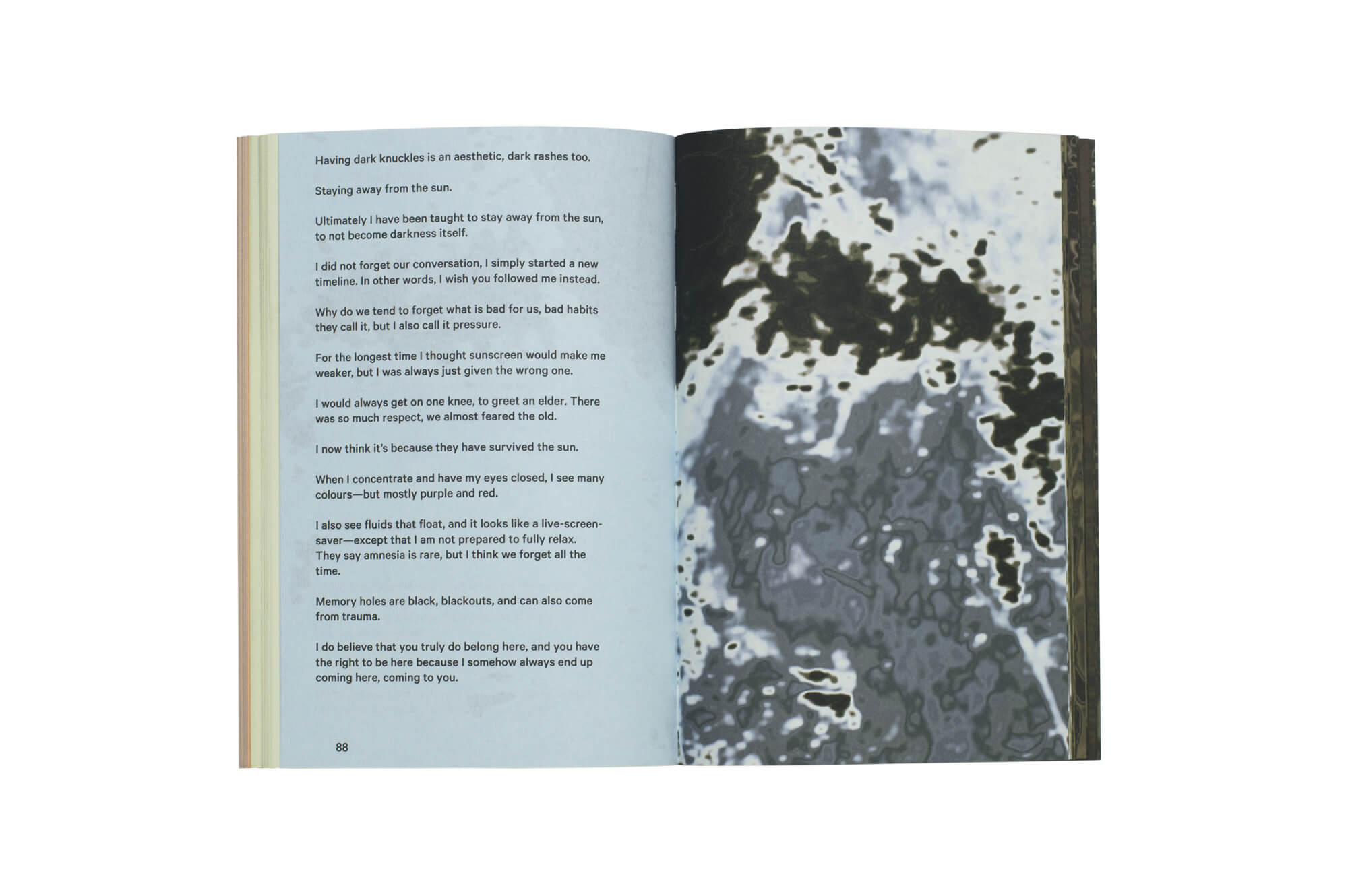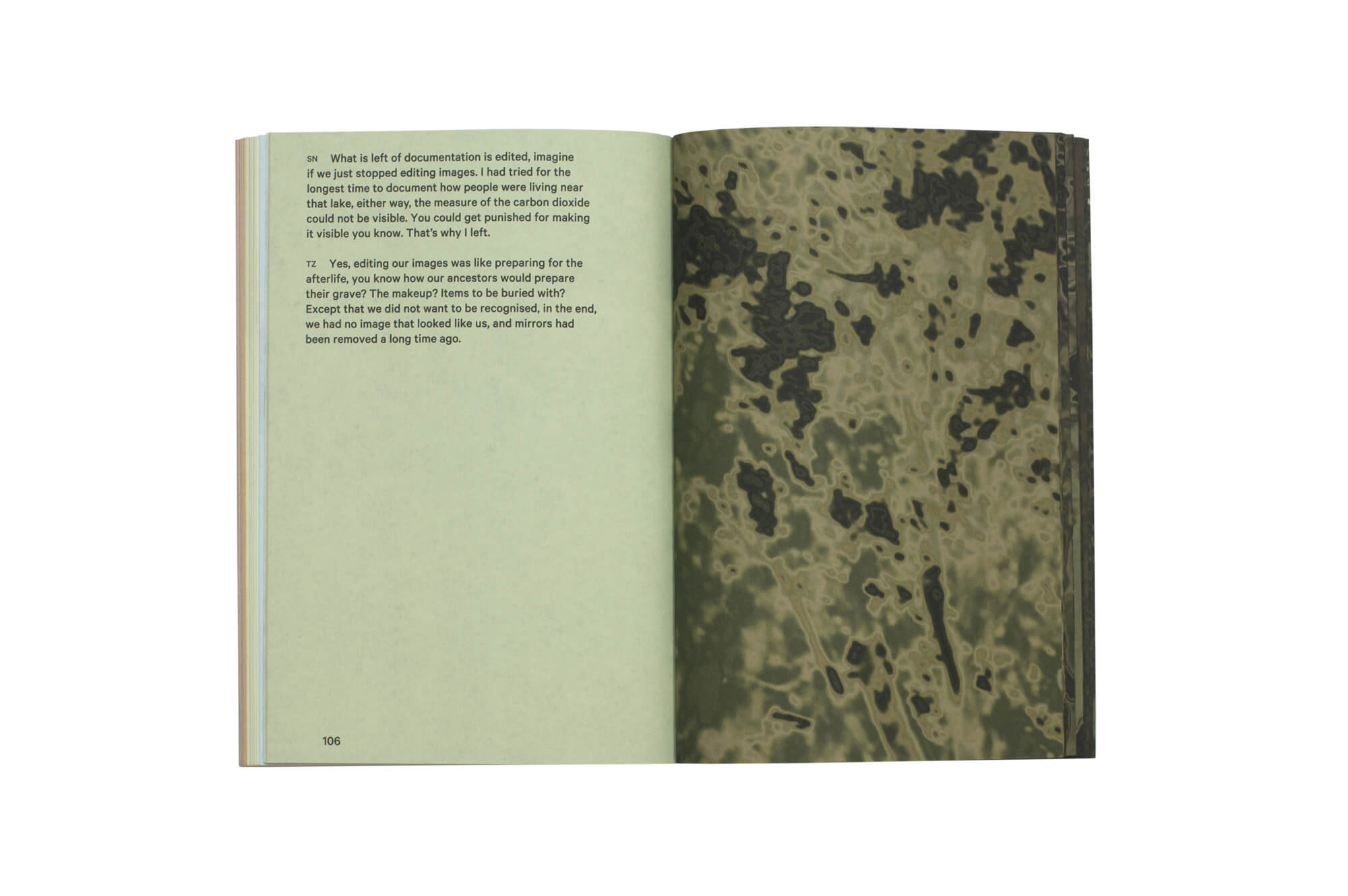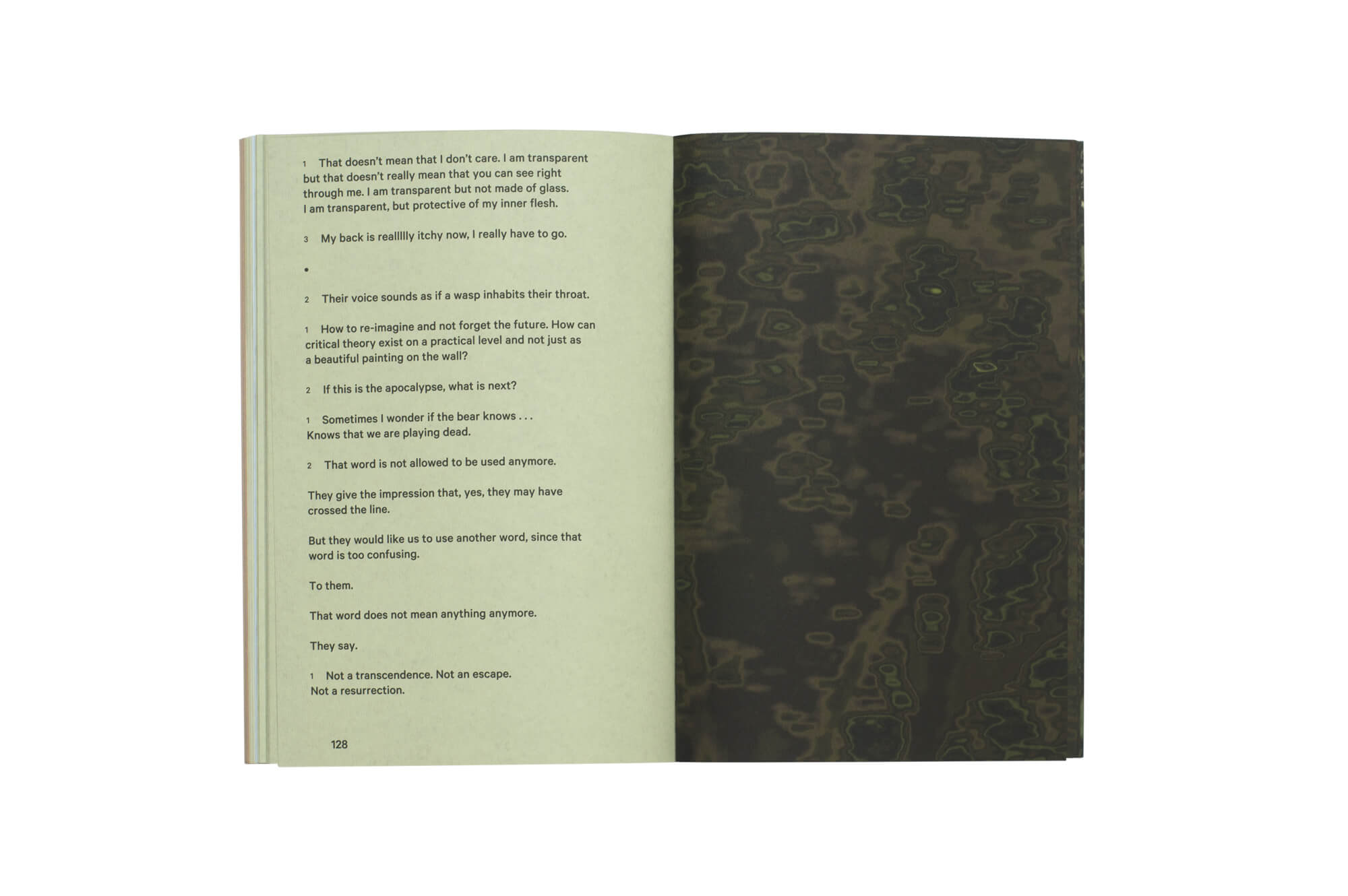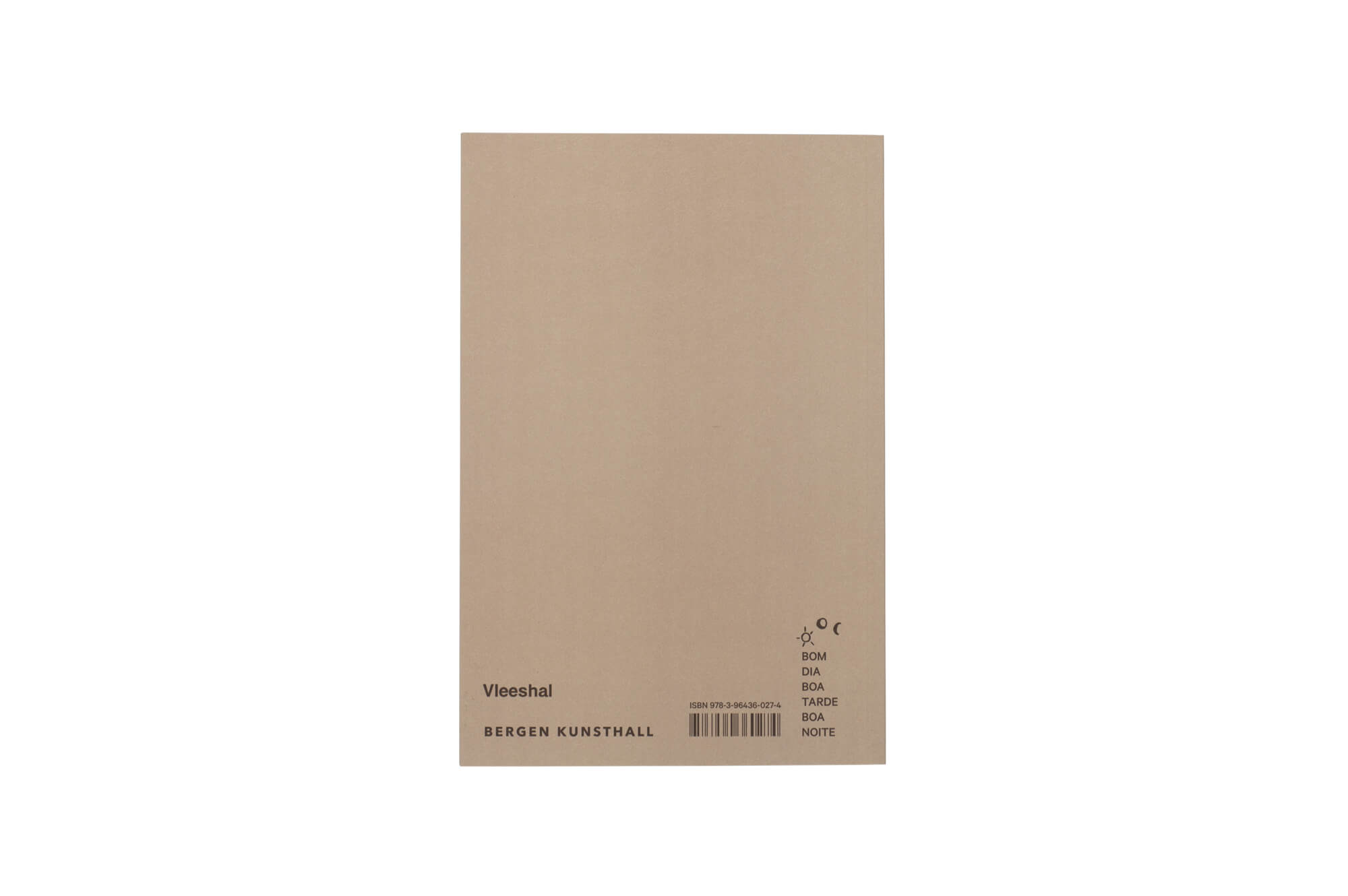 SONW – Shadow of New Worlds
by Sandra Mujinga
Sandra Mujinga's recent exhibition at Bergen Kunsthall presented a large-scale video installation together with a selection of sculptural works and photographs. Drawing on Afro-futurist strategies, the exhibition investigated concepts of invisibility as survival strategies, both as a speculative gaze at the future and in relation to the political reality of our time. The exhibition was Mujinga's largest solo-presentation to date and will also be on view at Vleeshal, Middelburg, 20.9 – 13.12.2020.
The publication SONW – Shadow of New Worlds includes a specially produced visual essay, conceived as an animation in book form. The images are stills from footage captured of an elephant outside of Johannesburg, digitally treated and presented as a series of close-ups of the elephant's skin. The publication features contributions by Sandra Mujinga, Wong Bing Hao, Tamar Clarke-Brown, Olamiju Fajemisin, and Jessica Lauren Elizabeth Taylor.