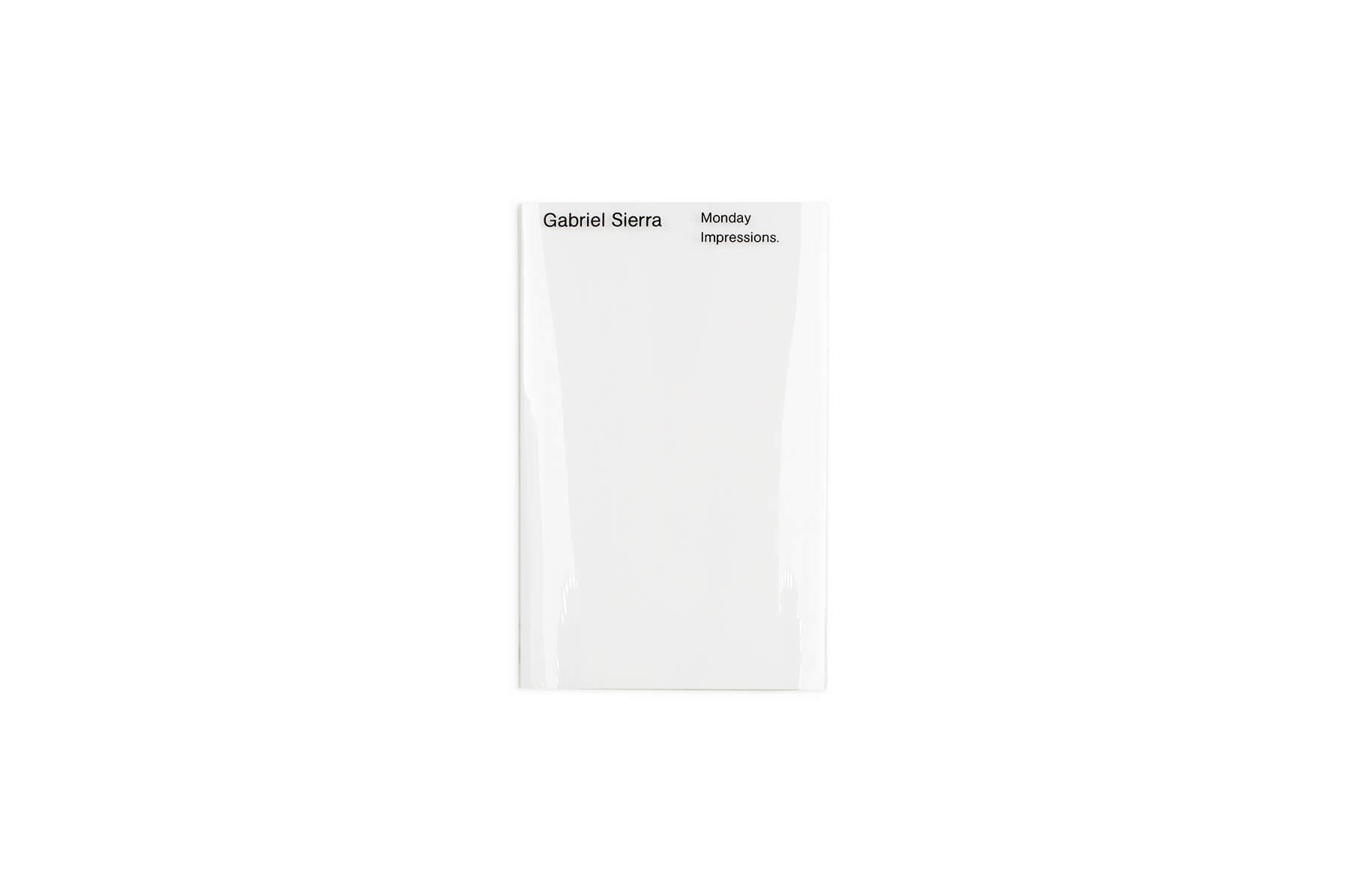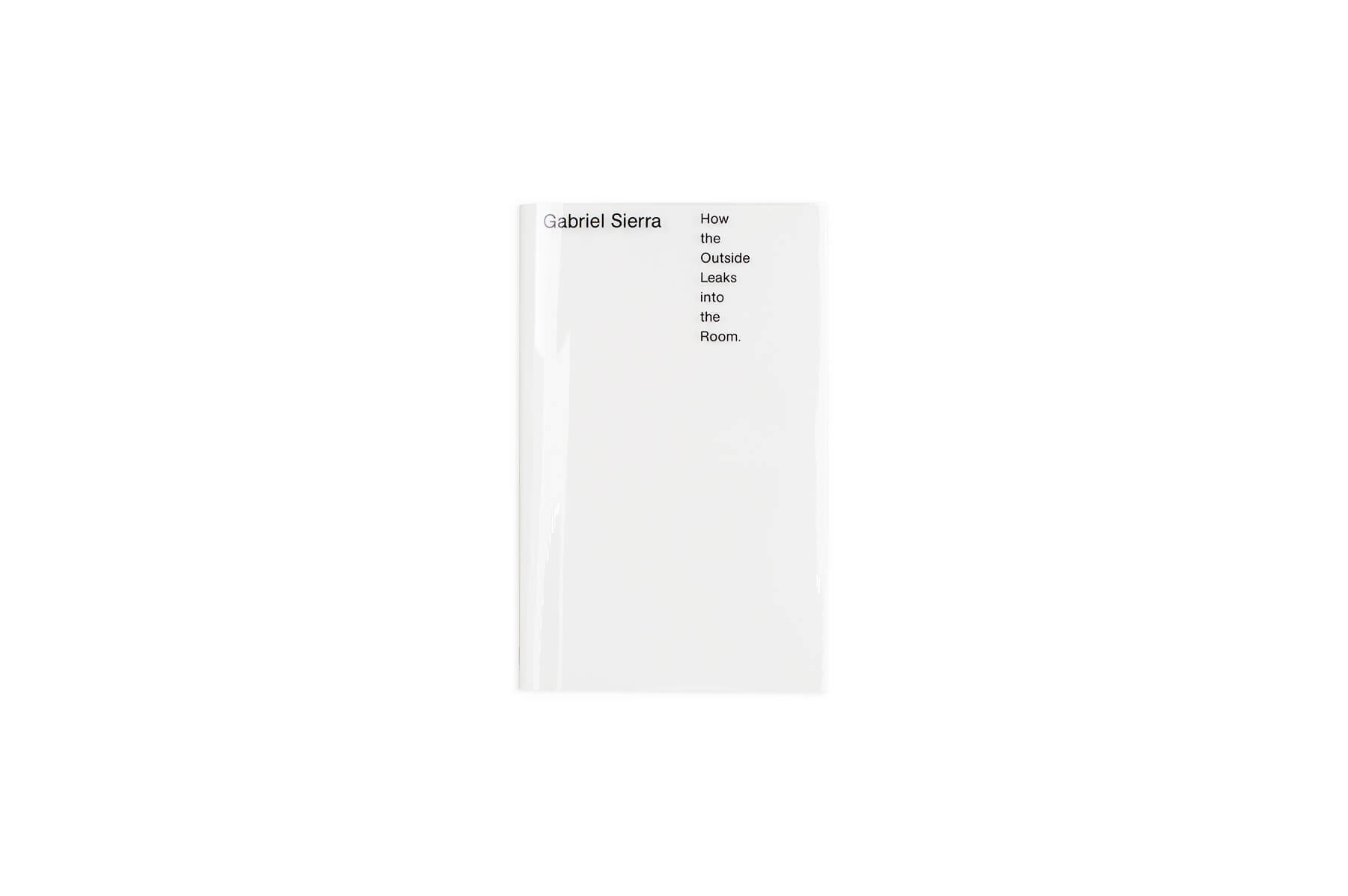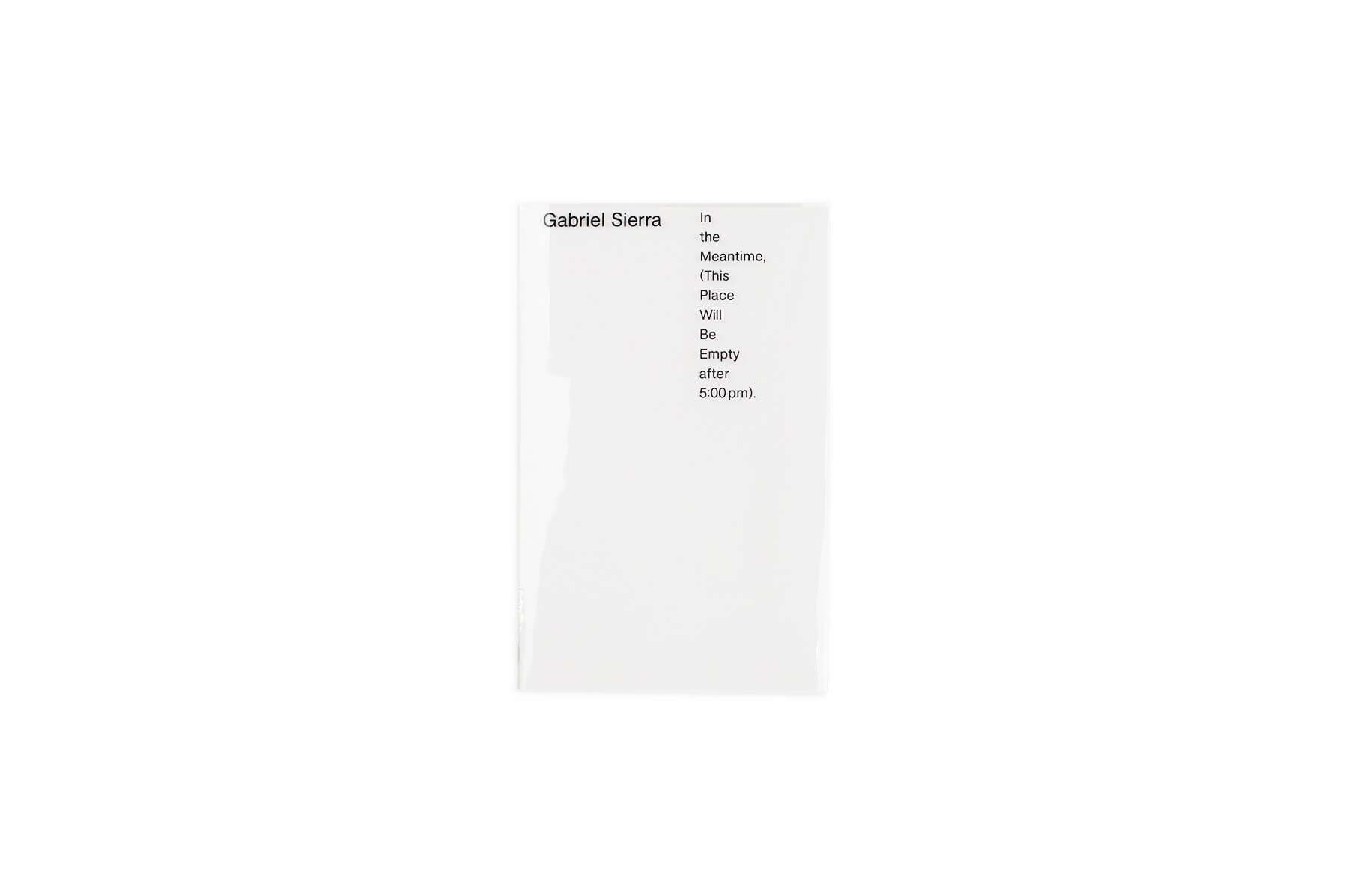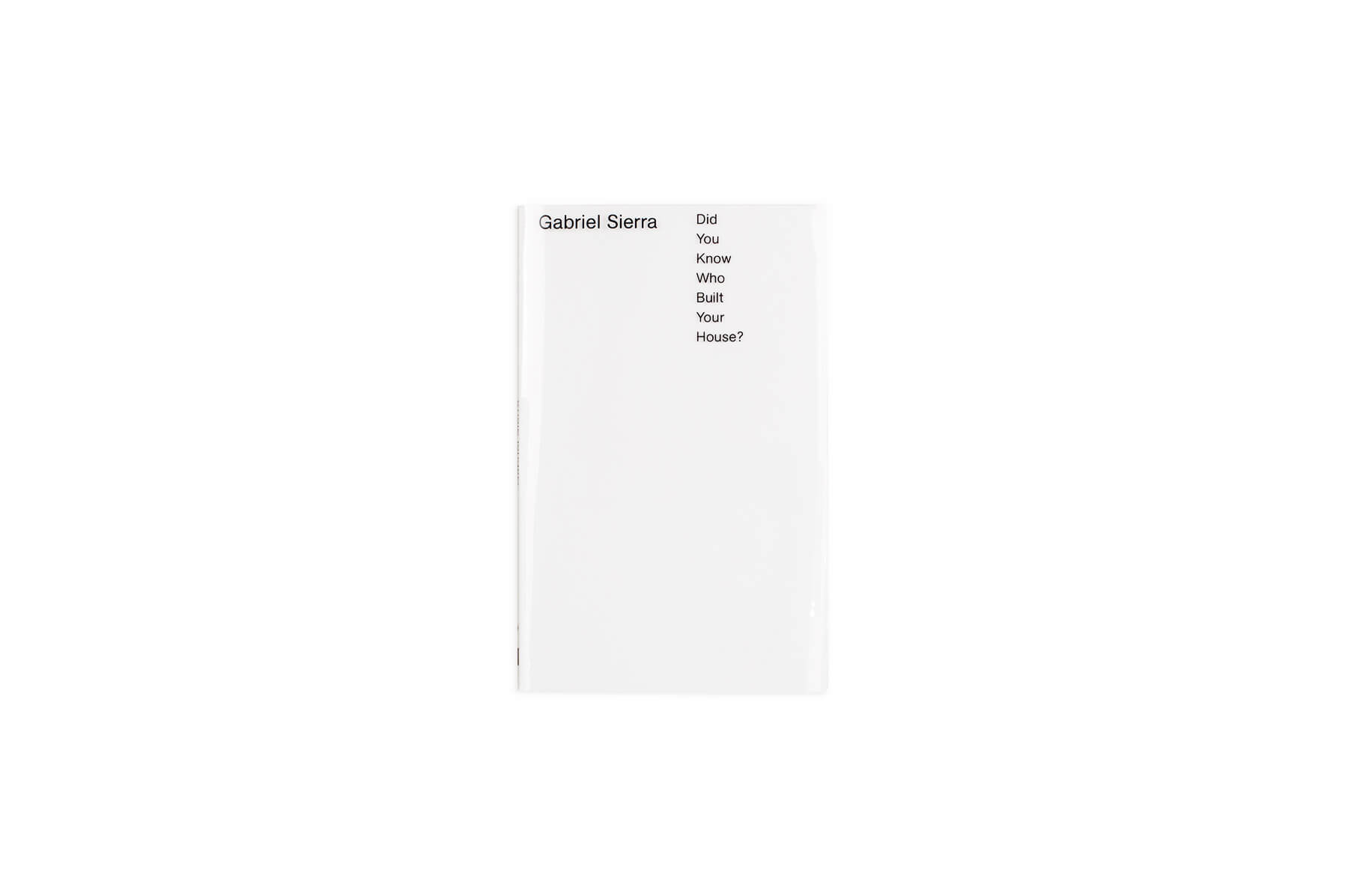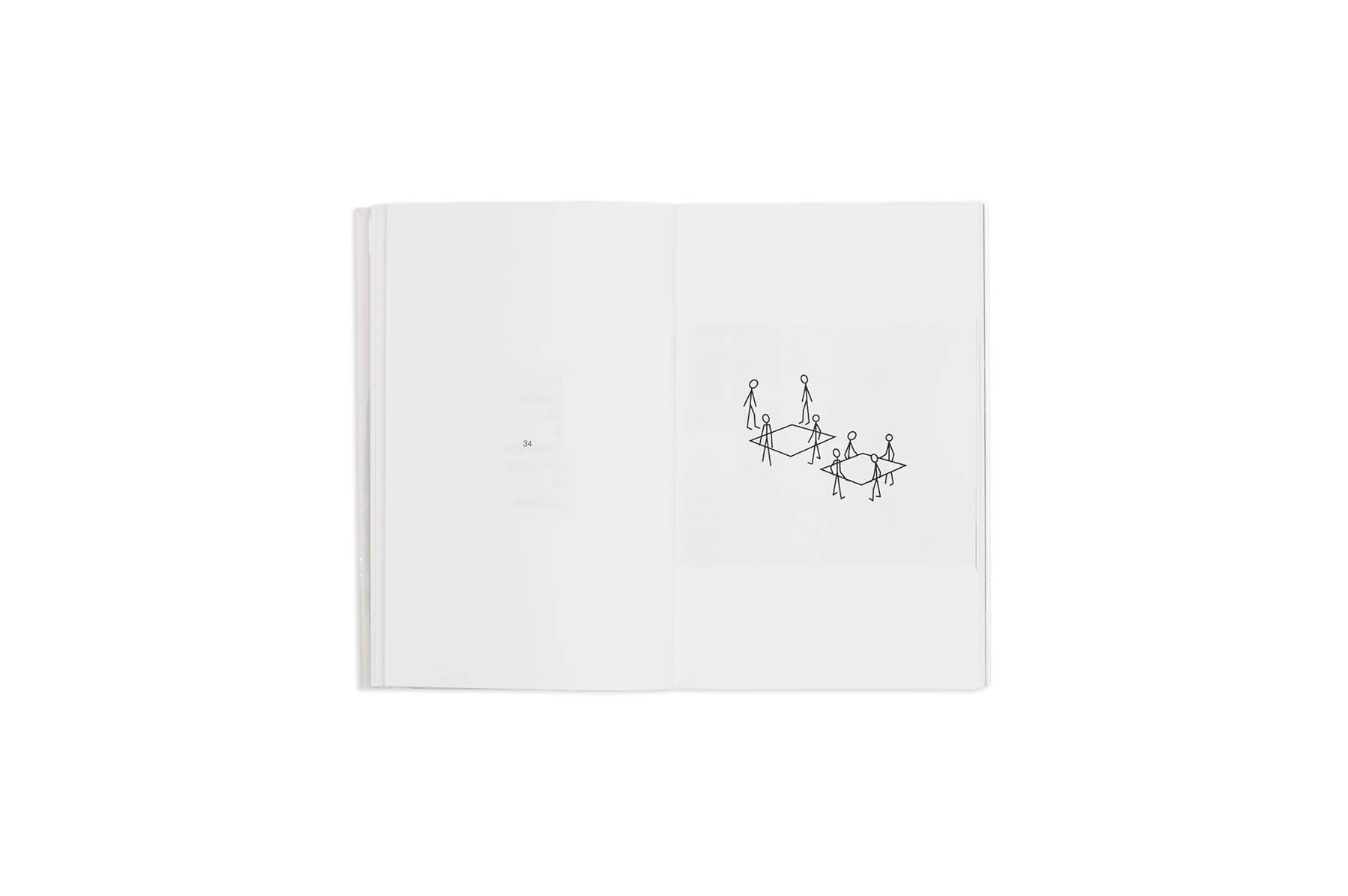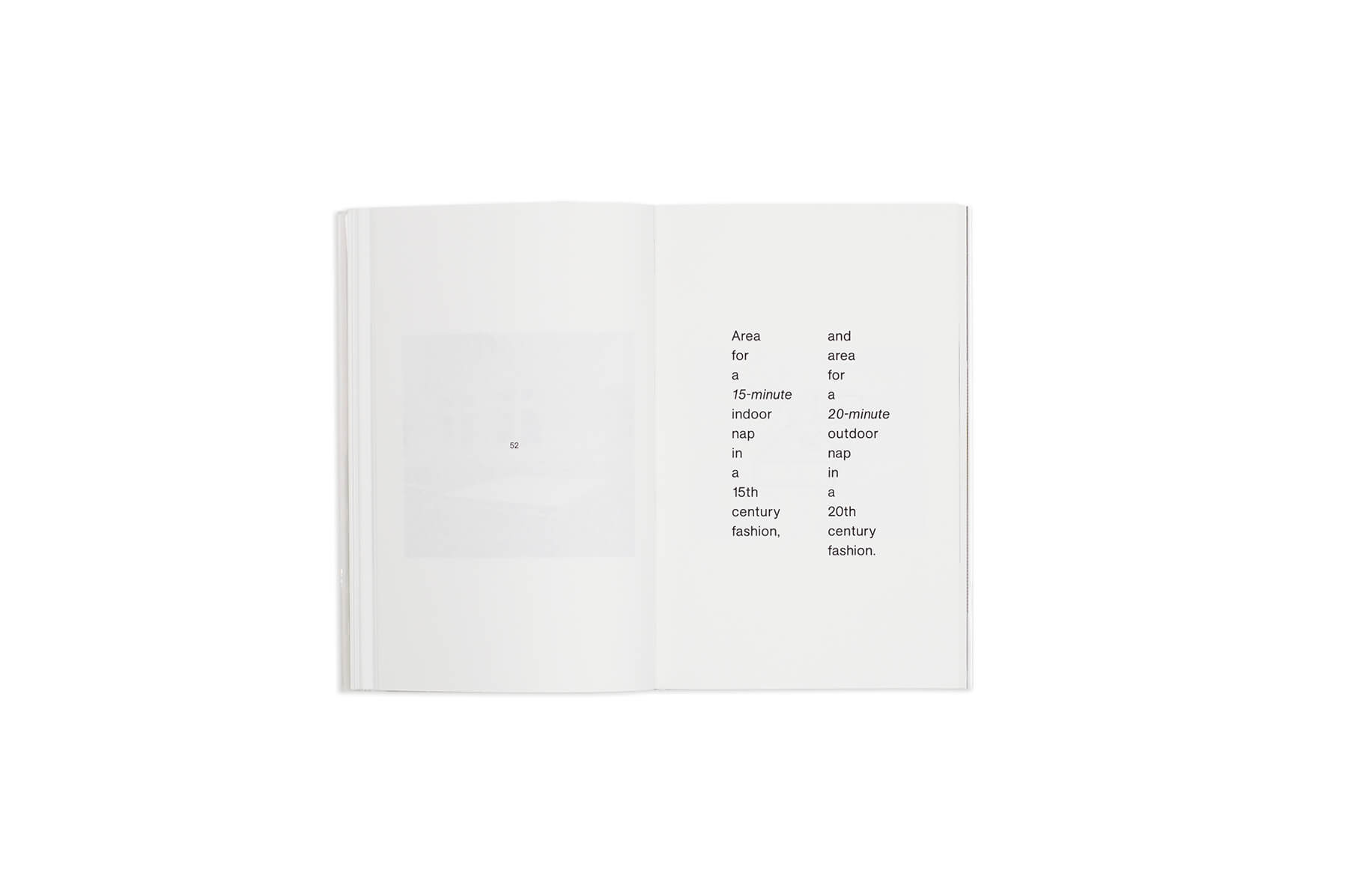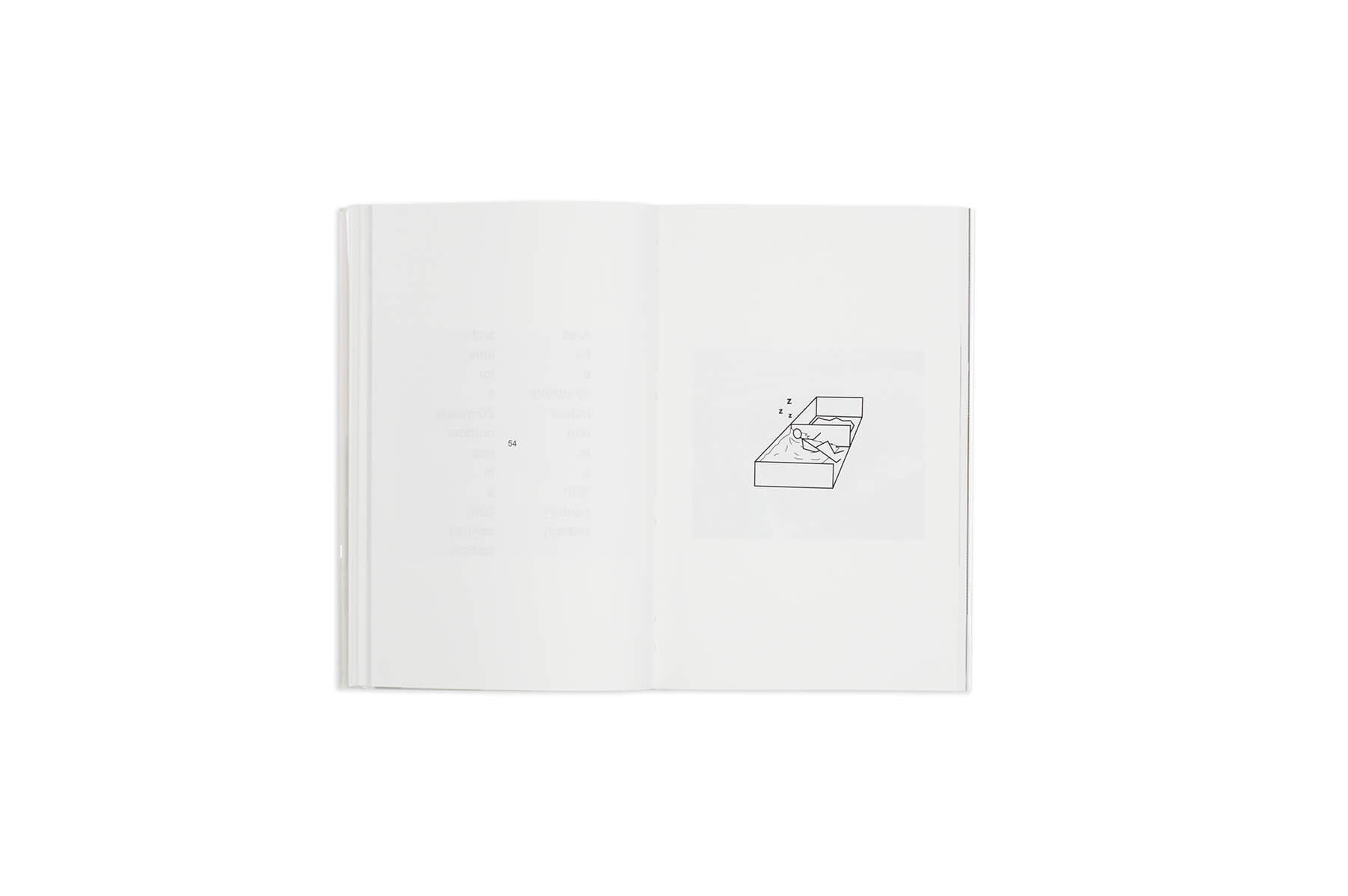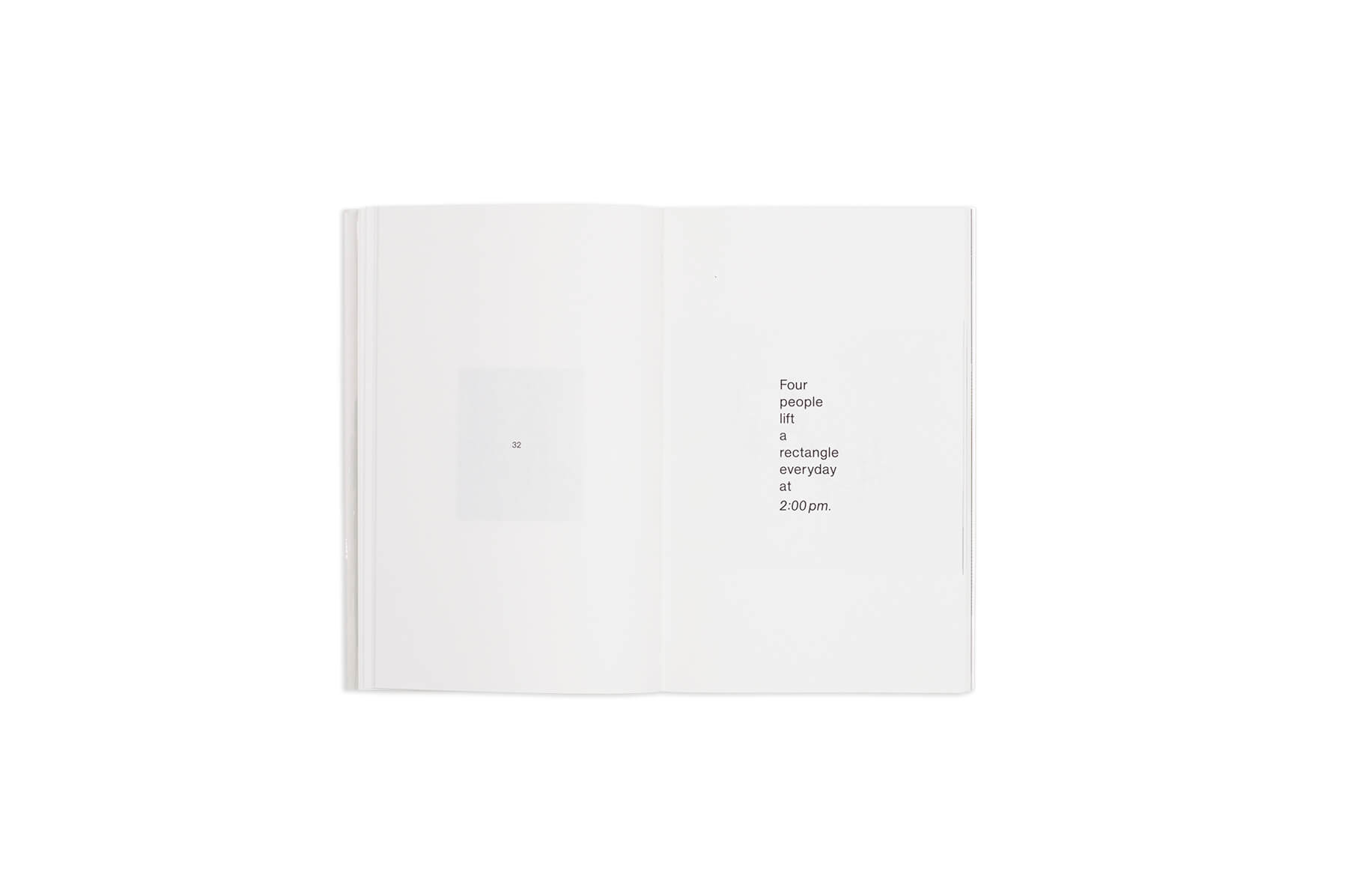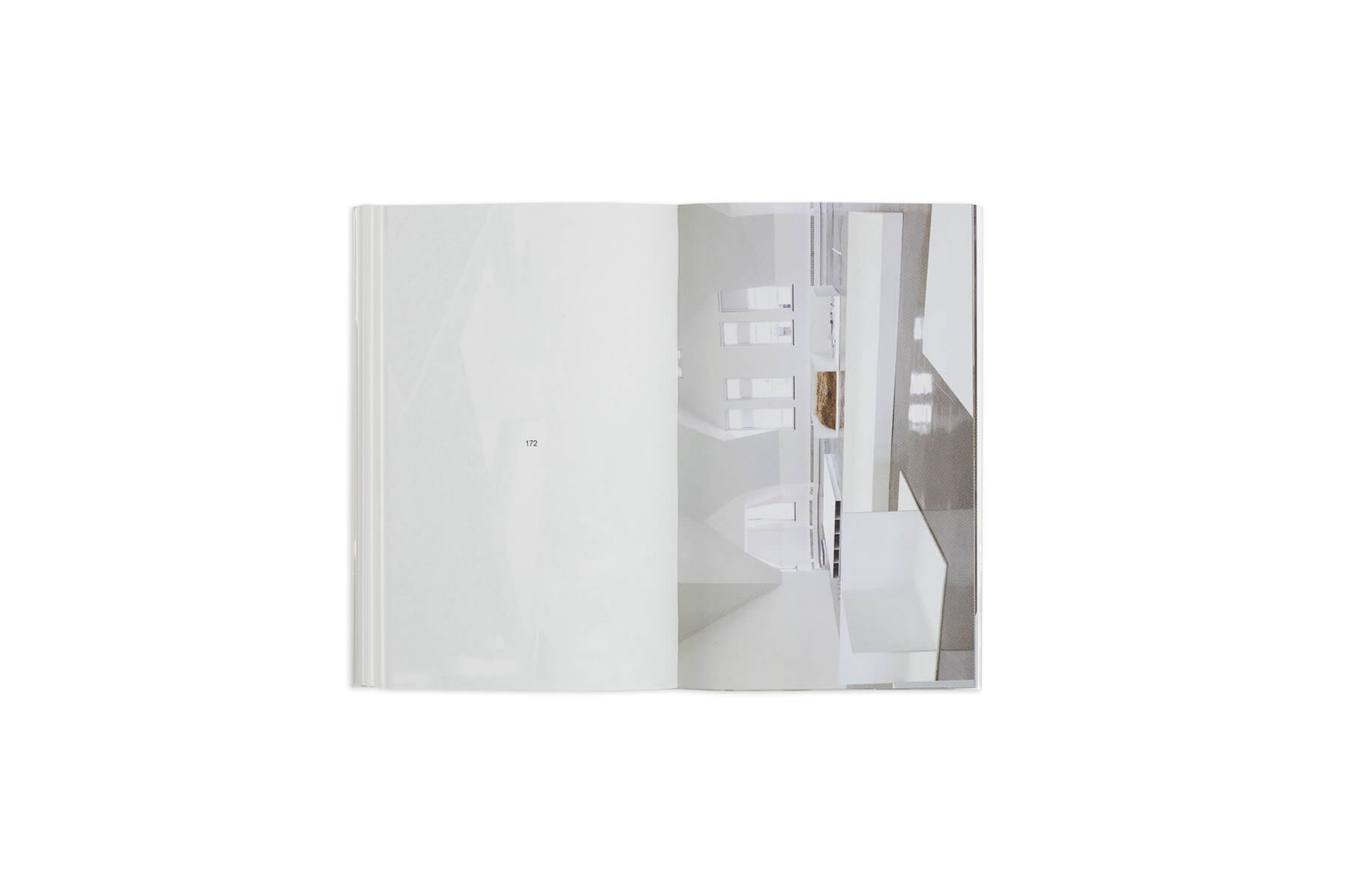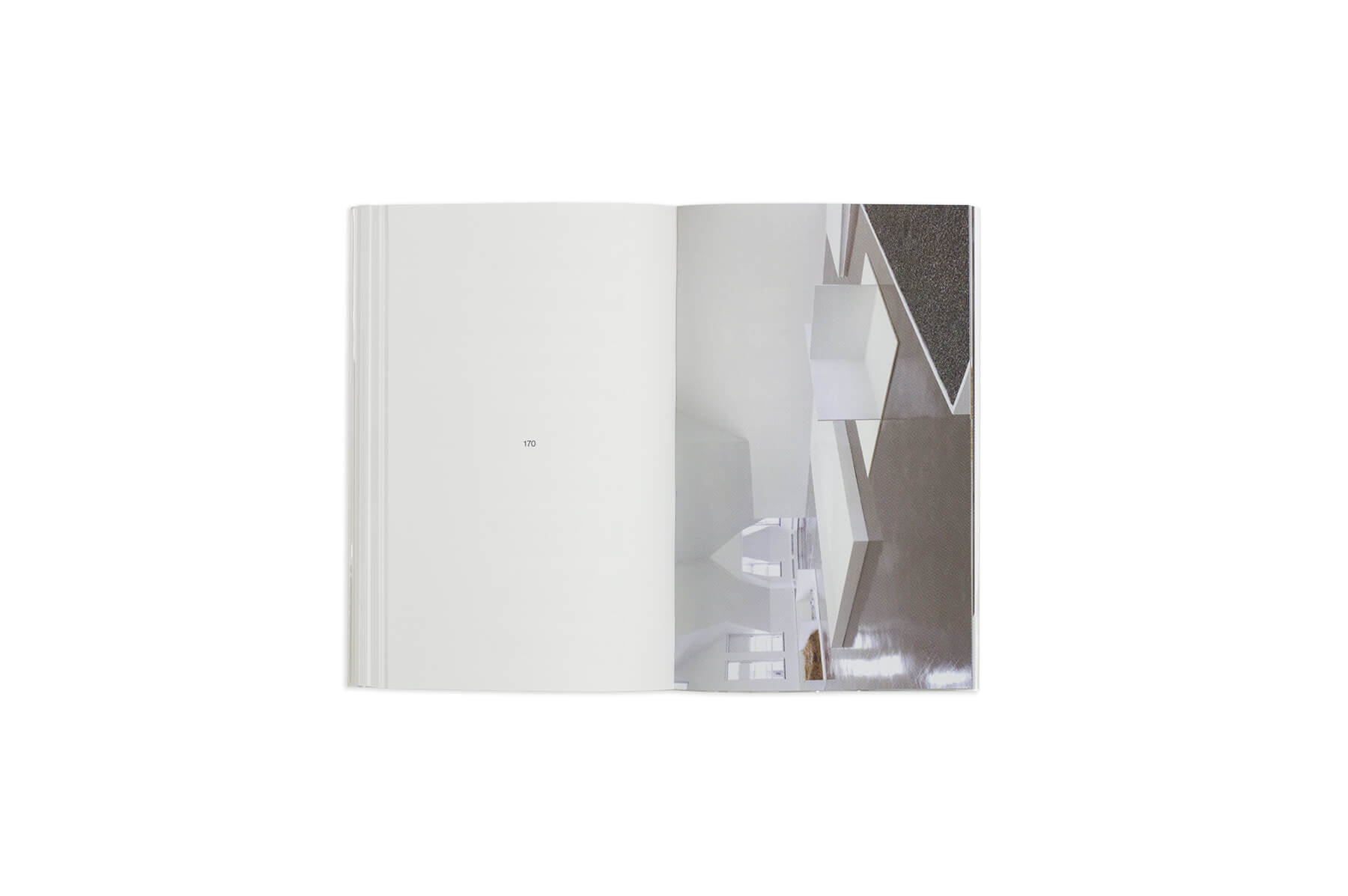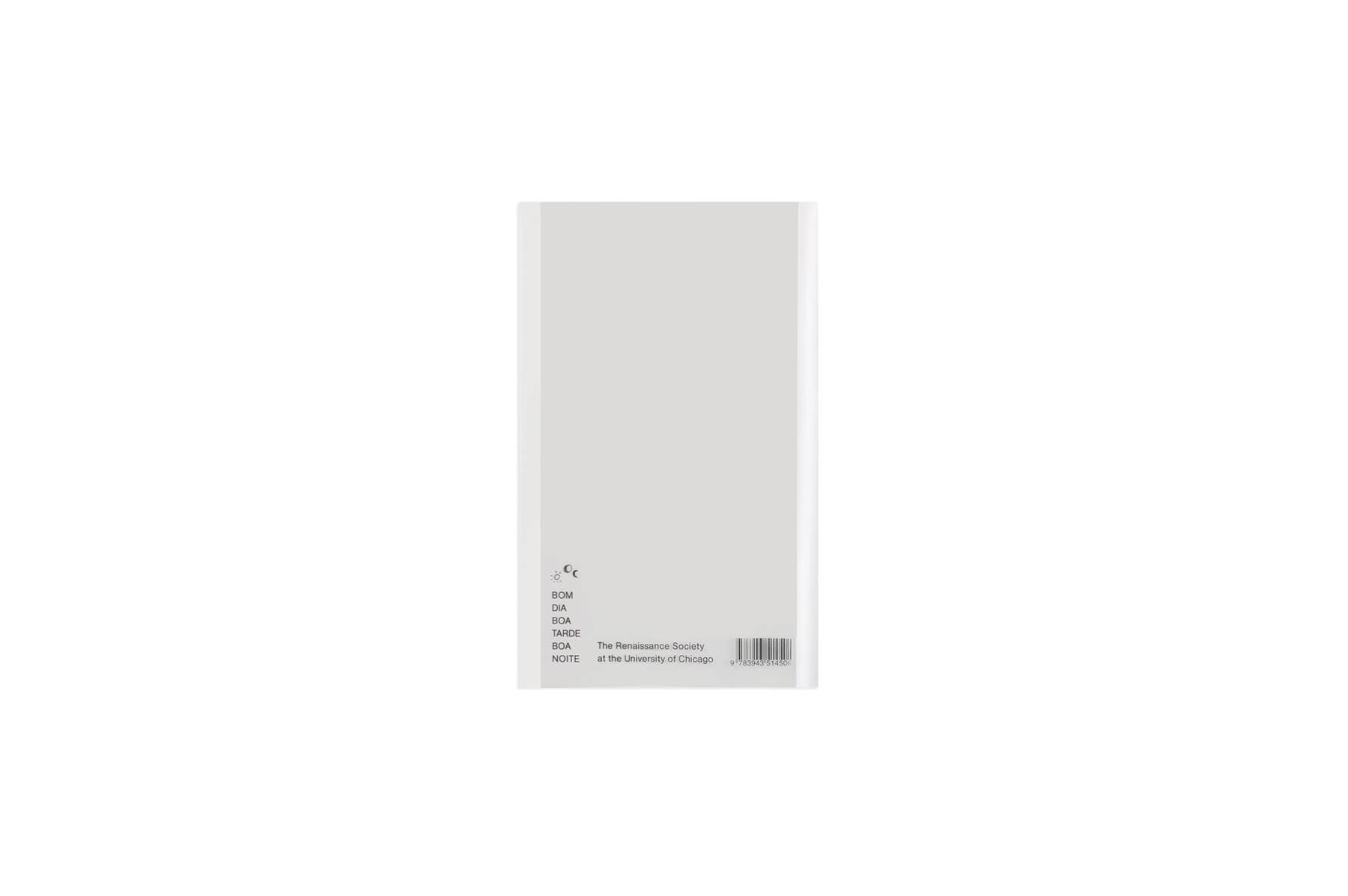 (the title of the exhibition changed every hour)
by Gabriel Sierra
This publication is a continuation of Gabriel Sierras site-specific installation project at the Renaissance Society in 2015. Sierra is intrigued by the language of the spaces in which we live, work, and think. His practice employs a variety of techniques to examine how the human body functions in relation to its environment. The Bogotá-based artist's first solo show in the United States consisted of a group of constructions to stand in, walk over, or lie down in, and relating abstractly to the idea of inhabiting different moments of space and time. The title of the exhibition changed every hour to frame the specific moment in which the visitor experienced the work.
Monday Impressions.
How the Outside Leaks into the Room.
Smells Like 100 Years Old.
The Room Is in My Eye.
The Space under My Body.
In the Meantime (This Place Will Be Empty after 5:00 pm).
An Actual Location for This Moment.
Few Will Leave Their Place to Come Here for Some Minutes.
Did you Know Who Built Your House?