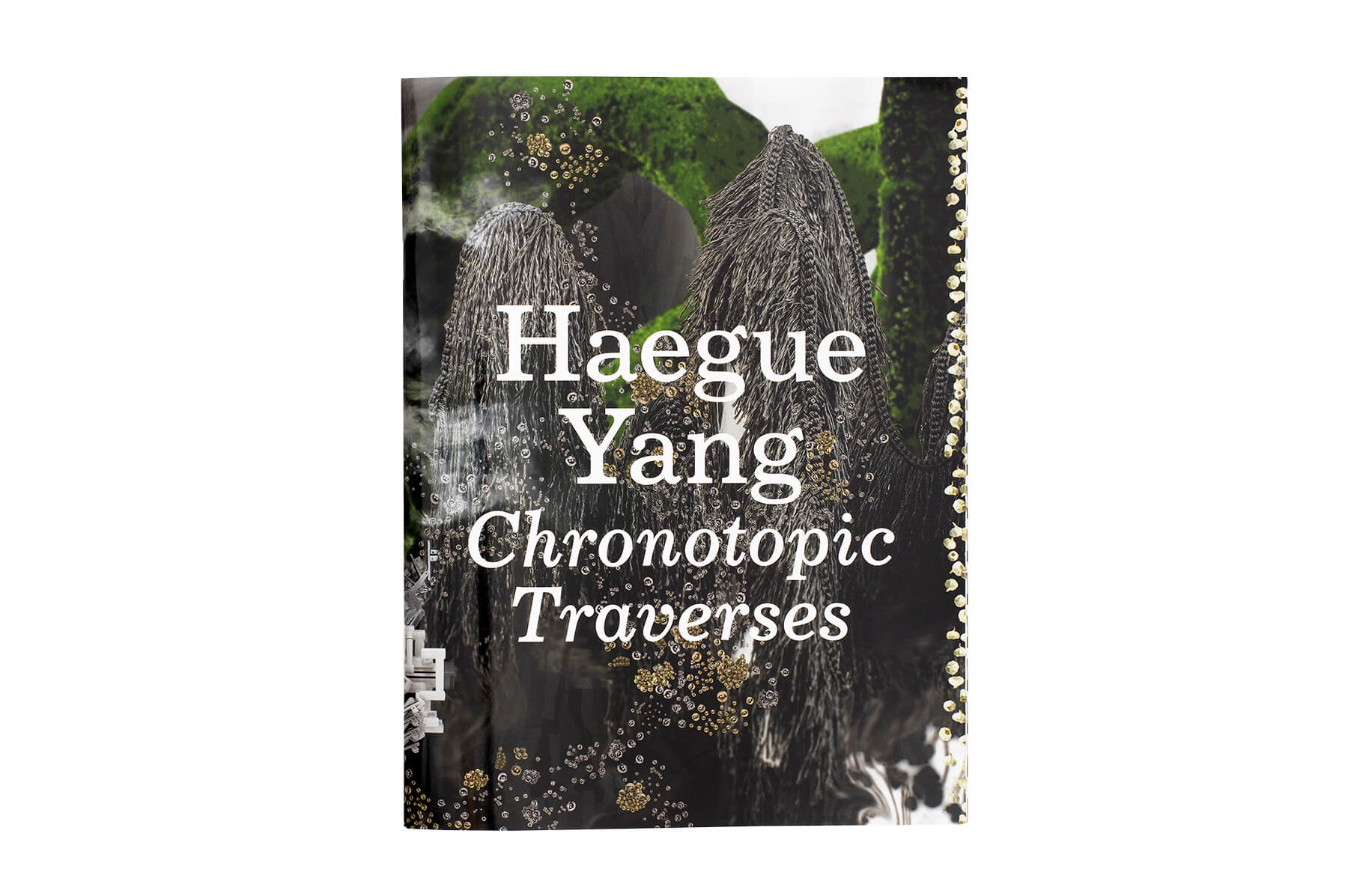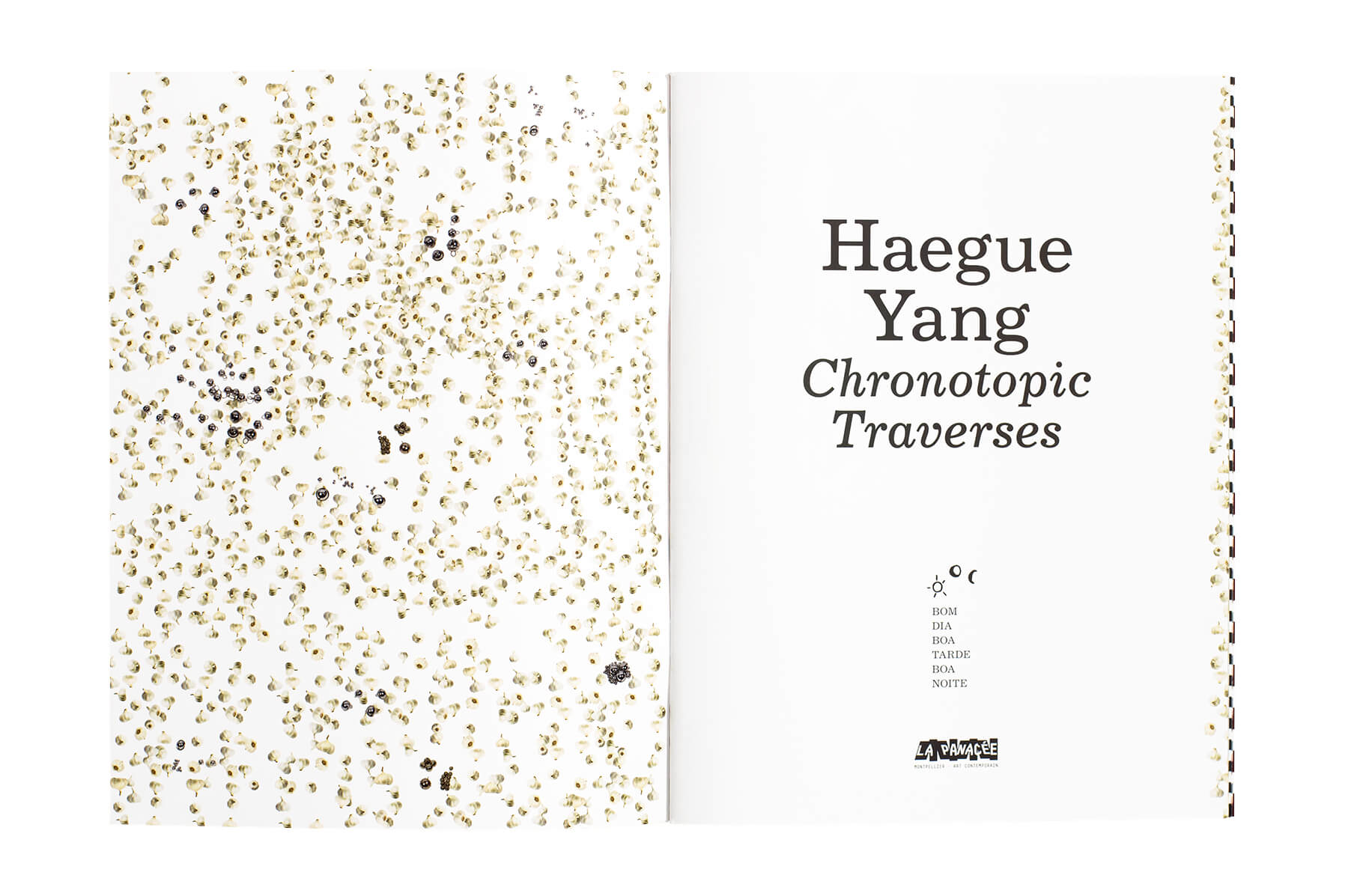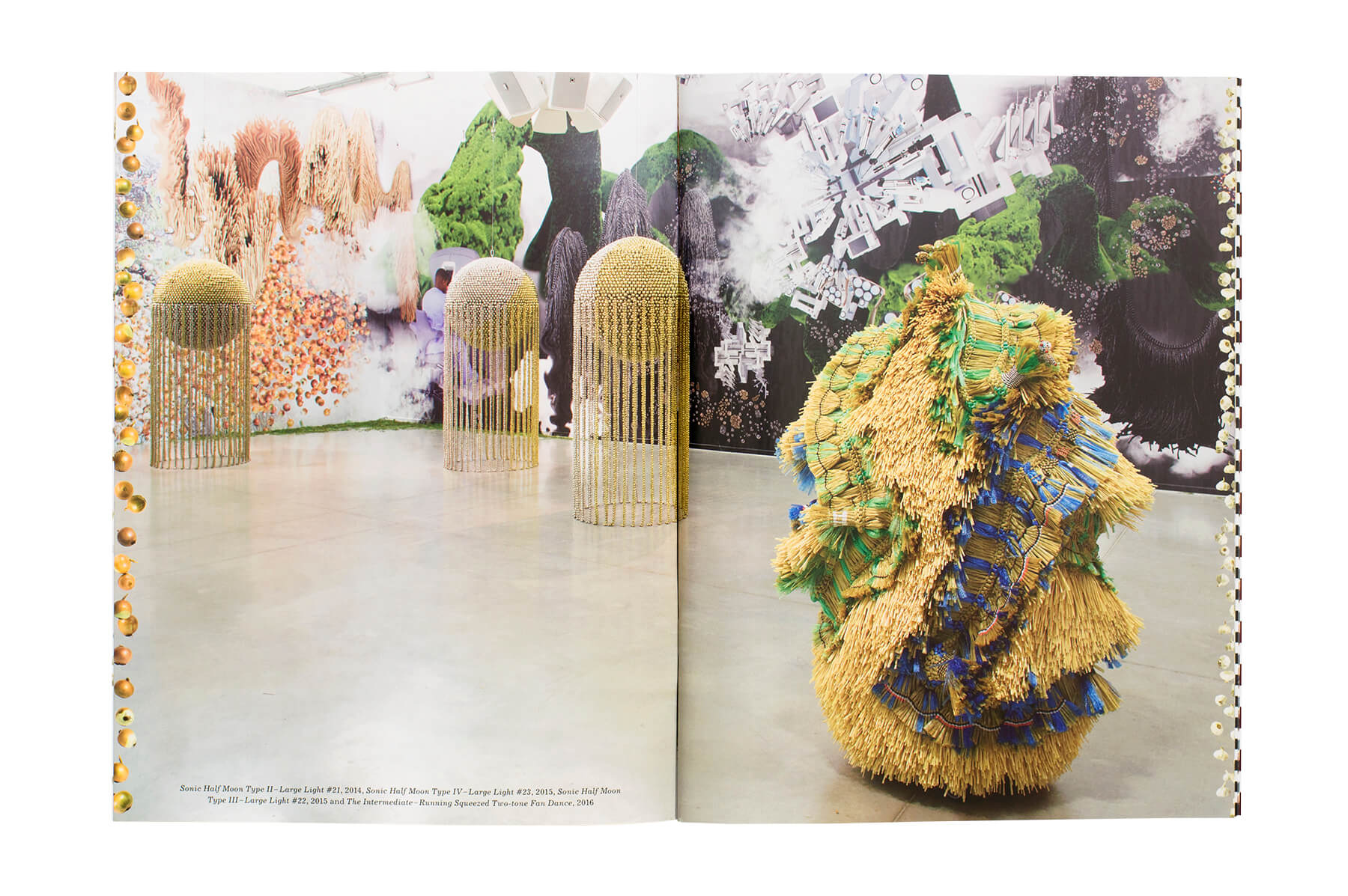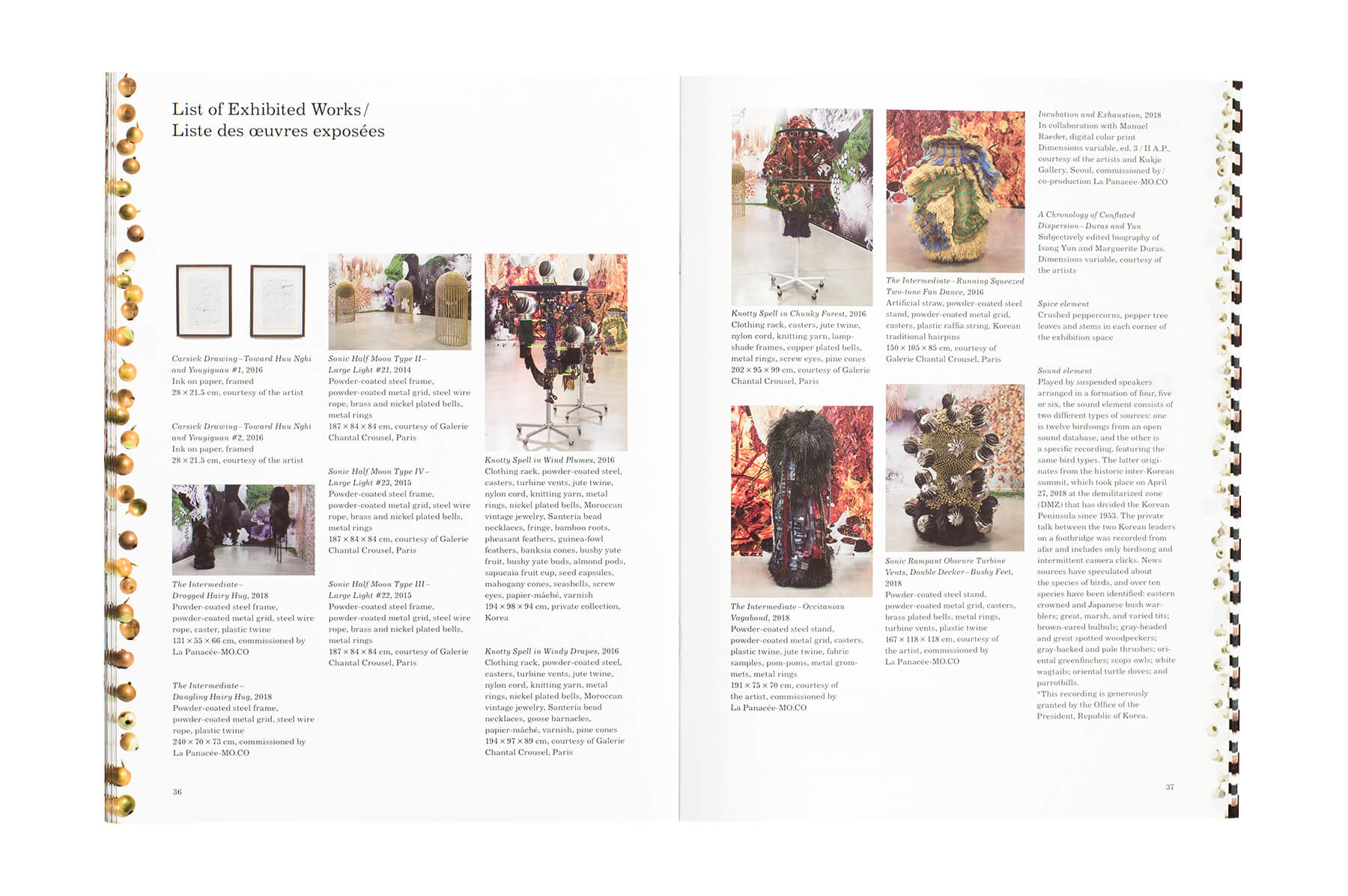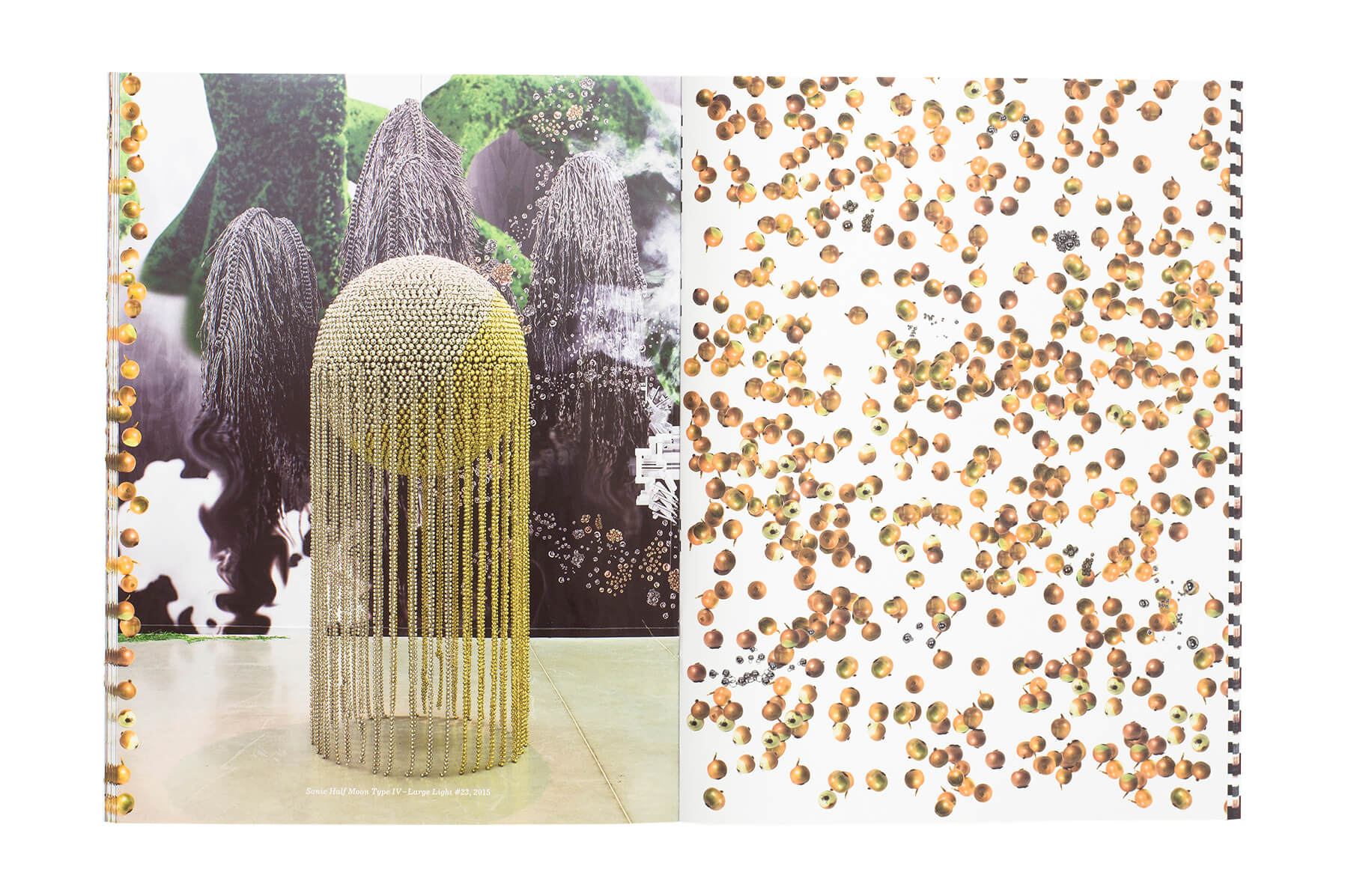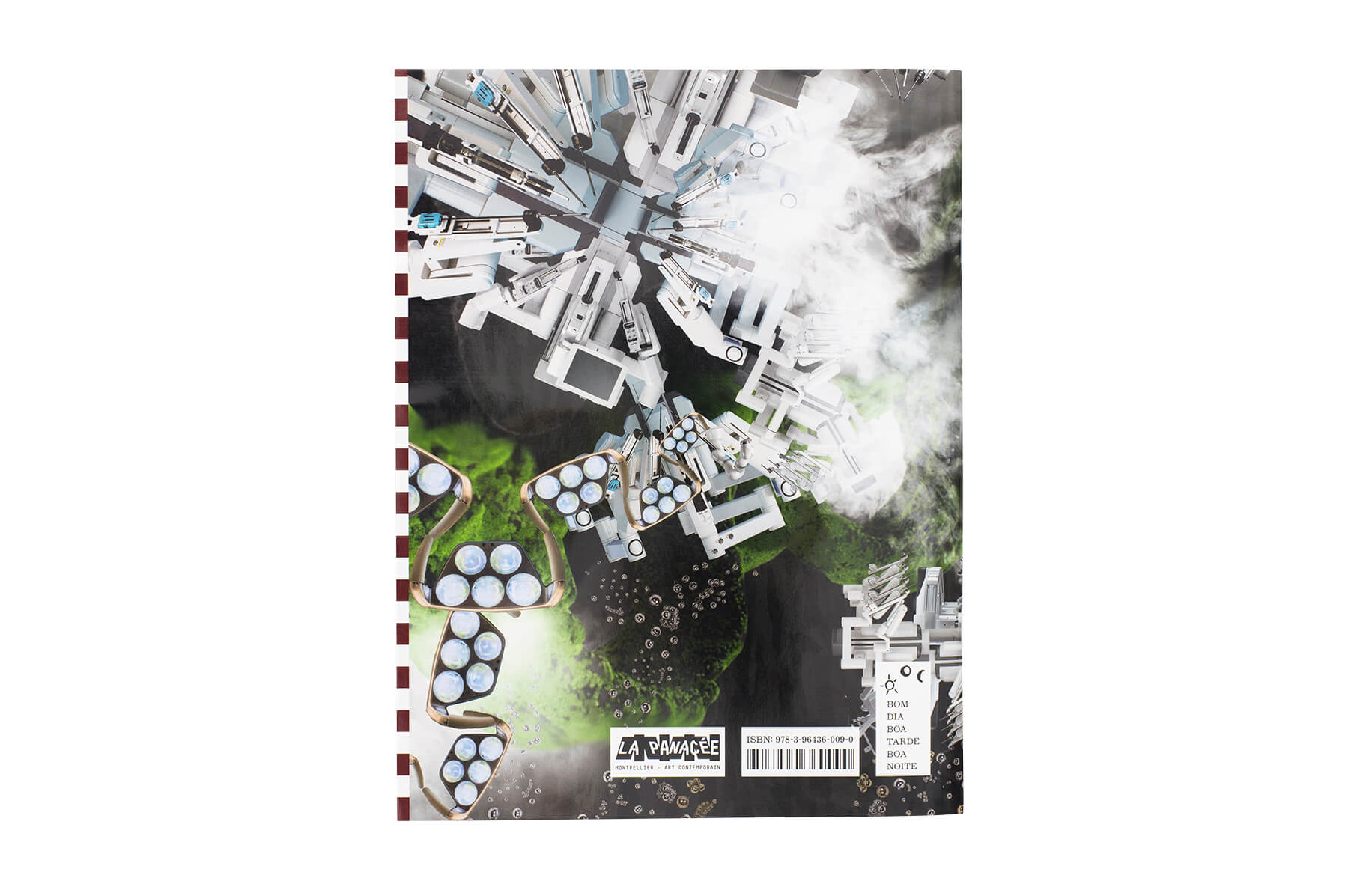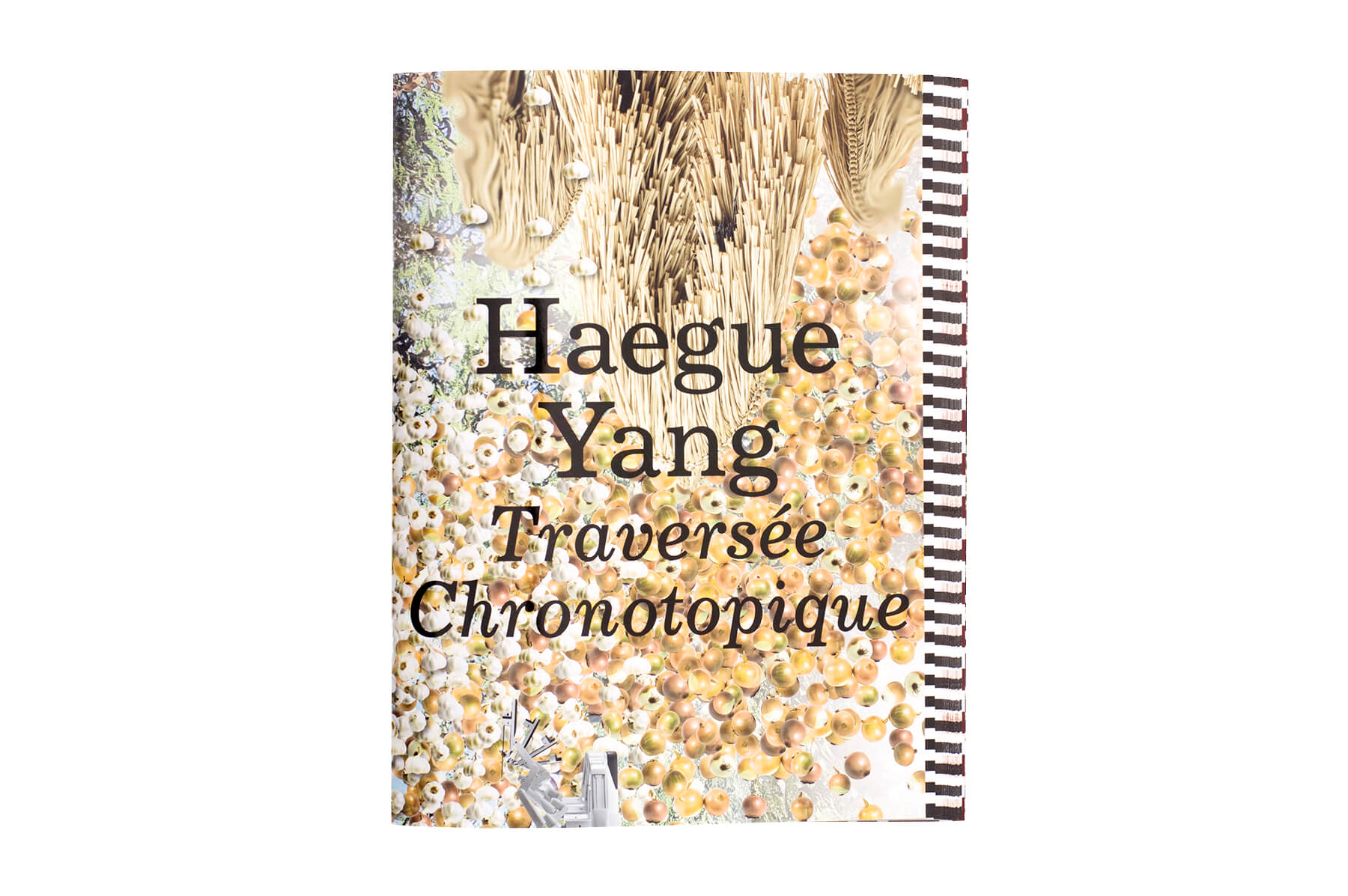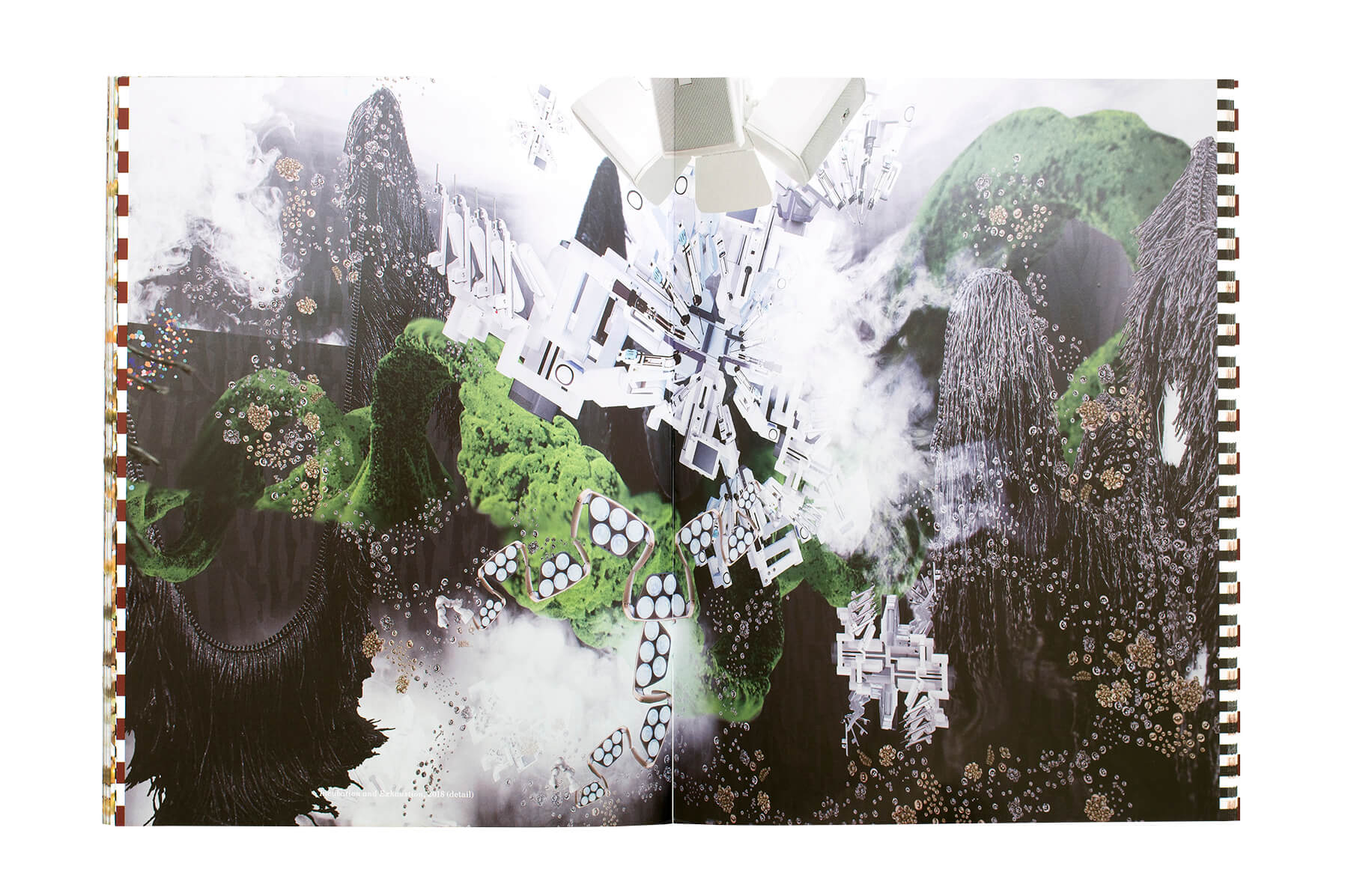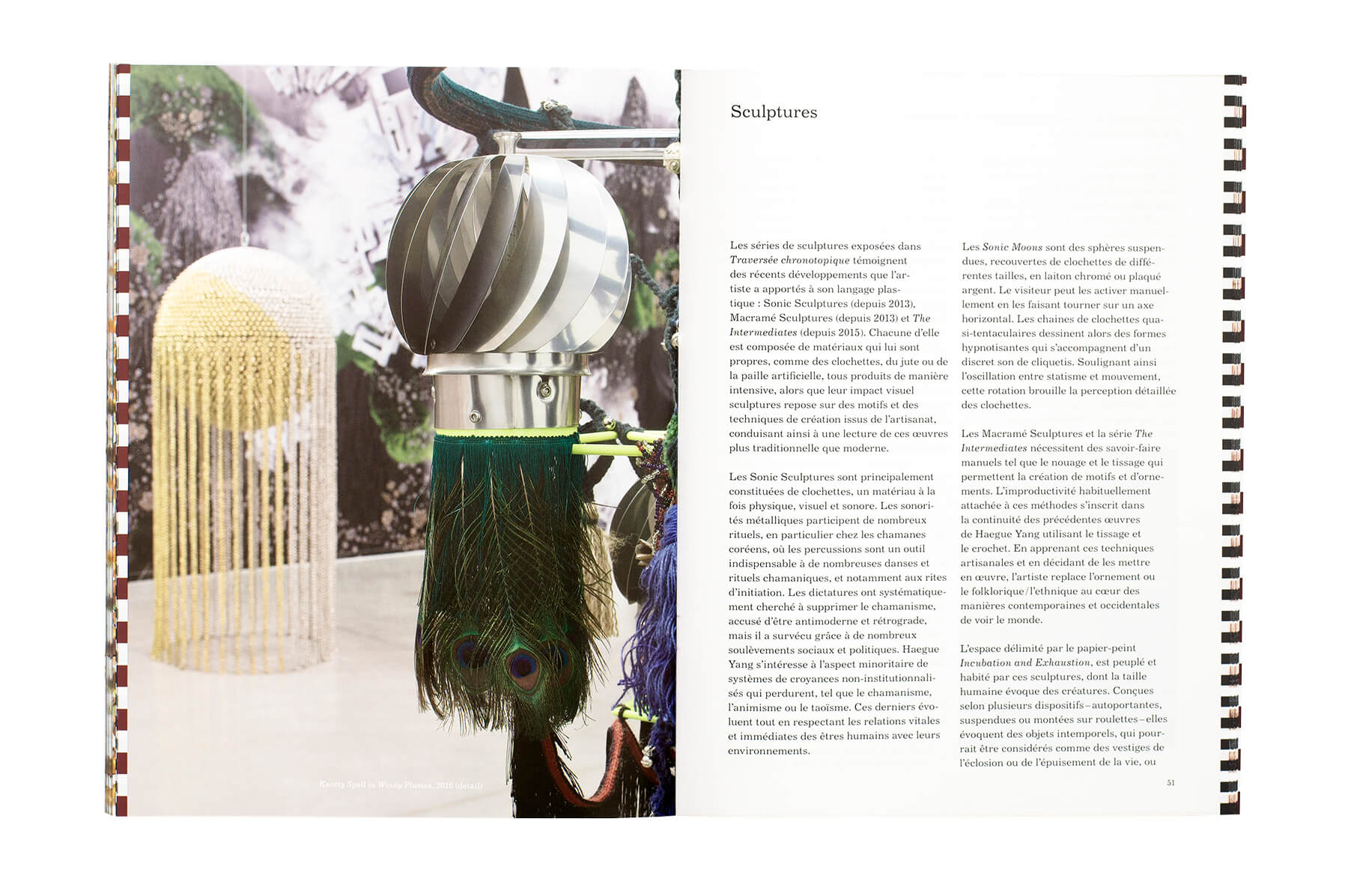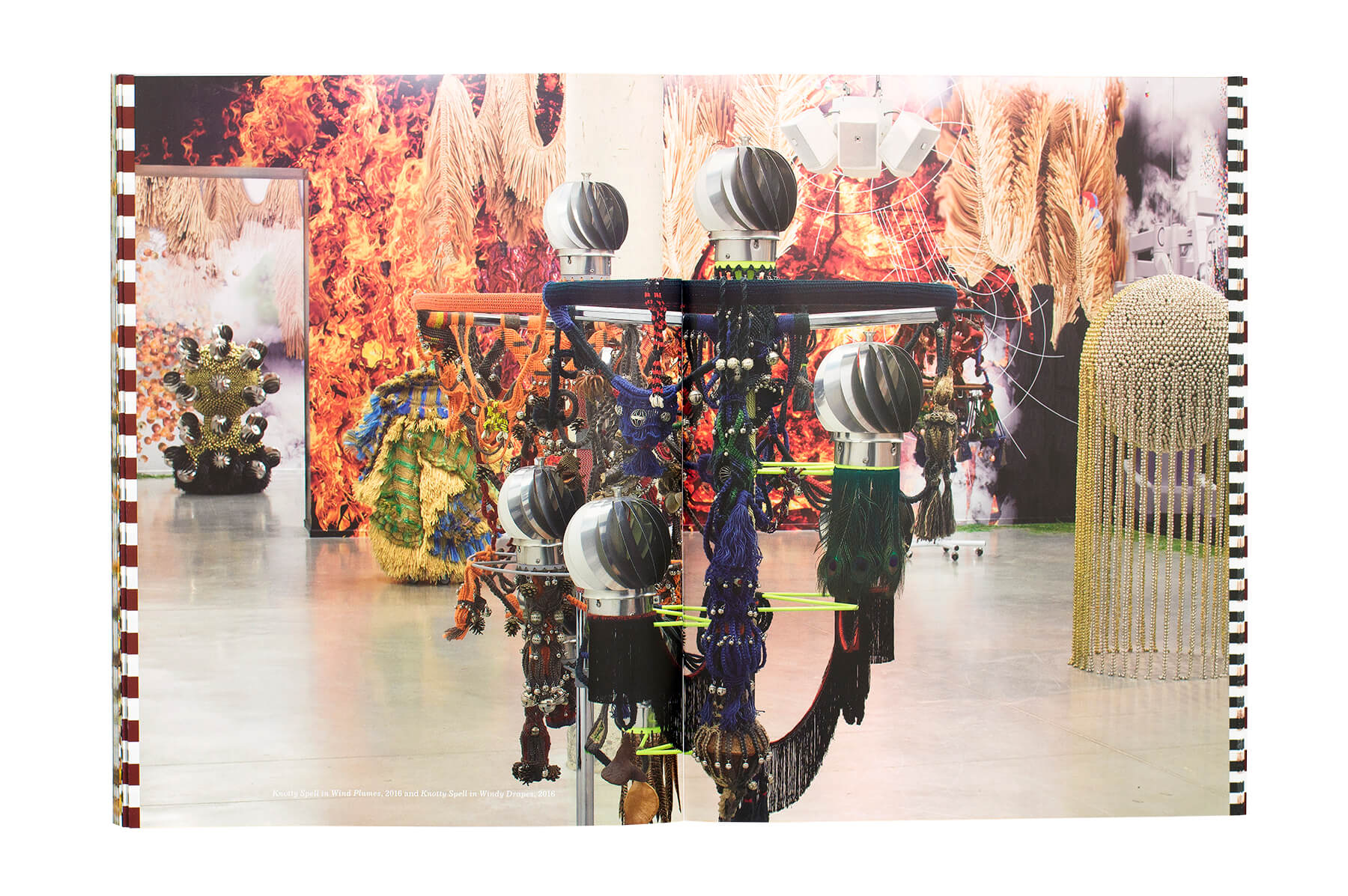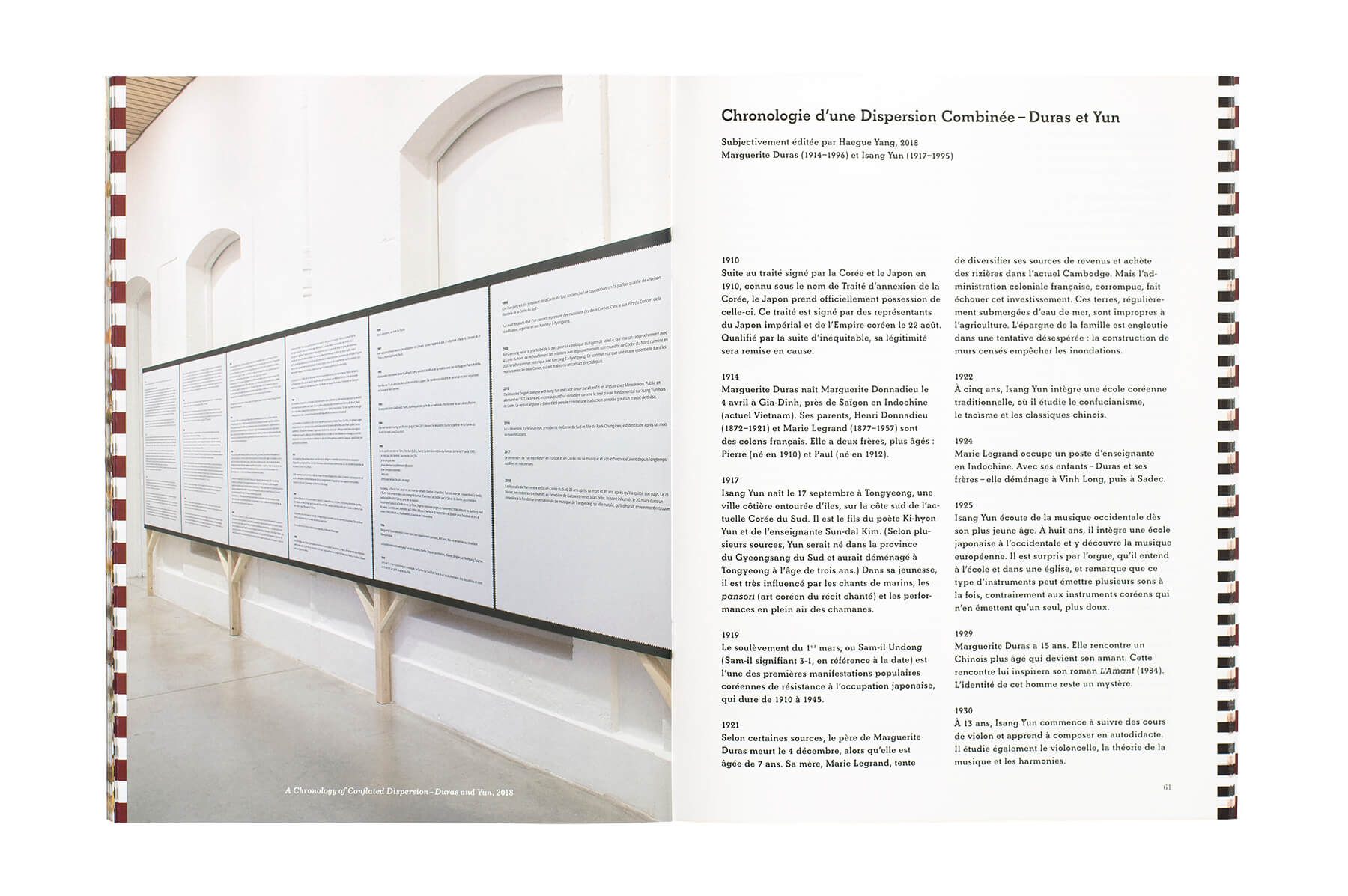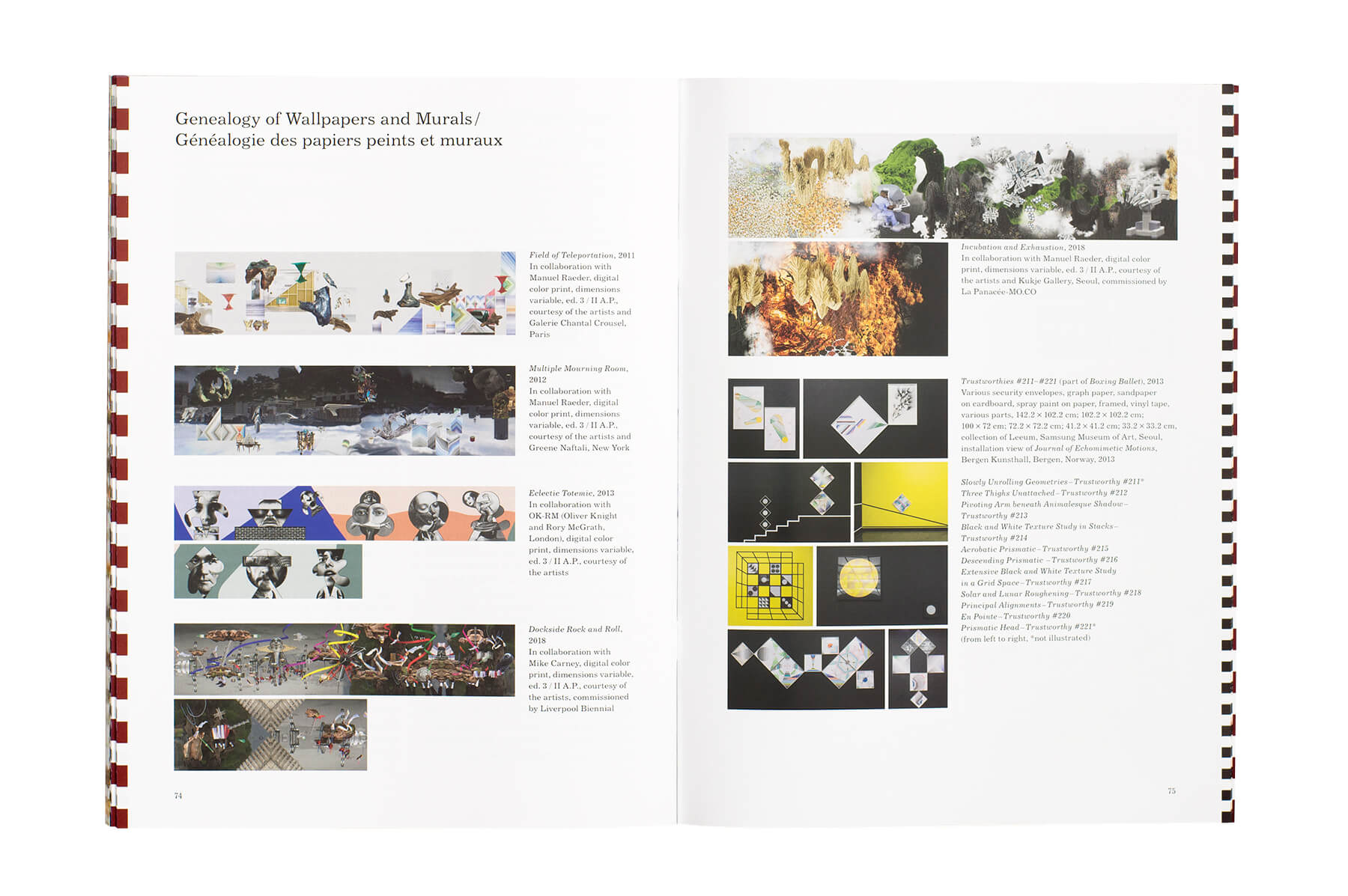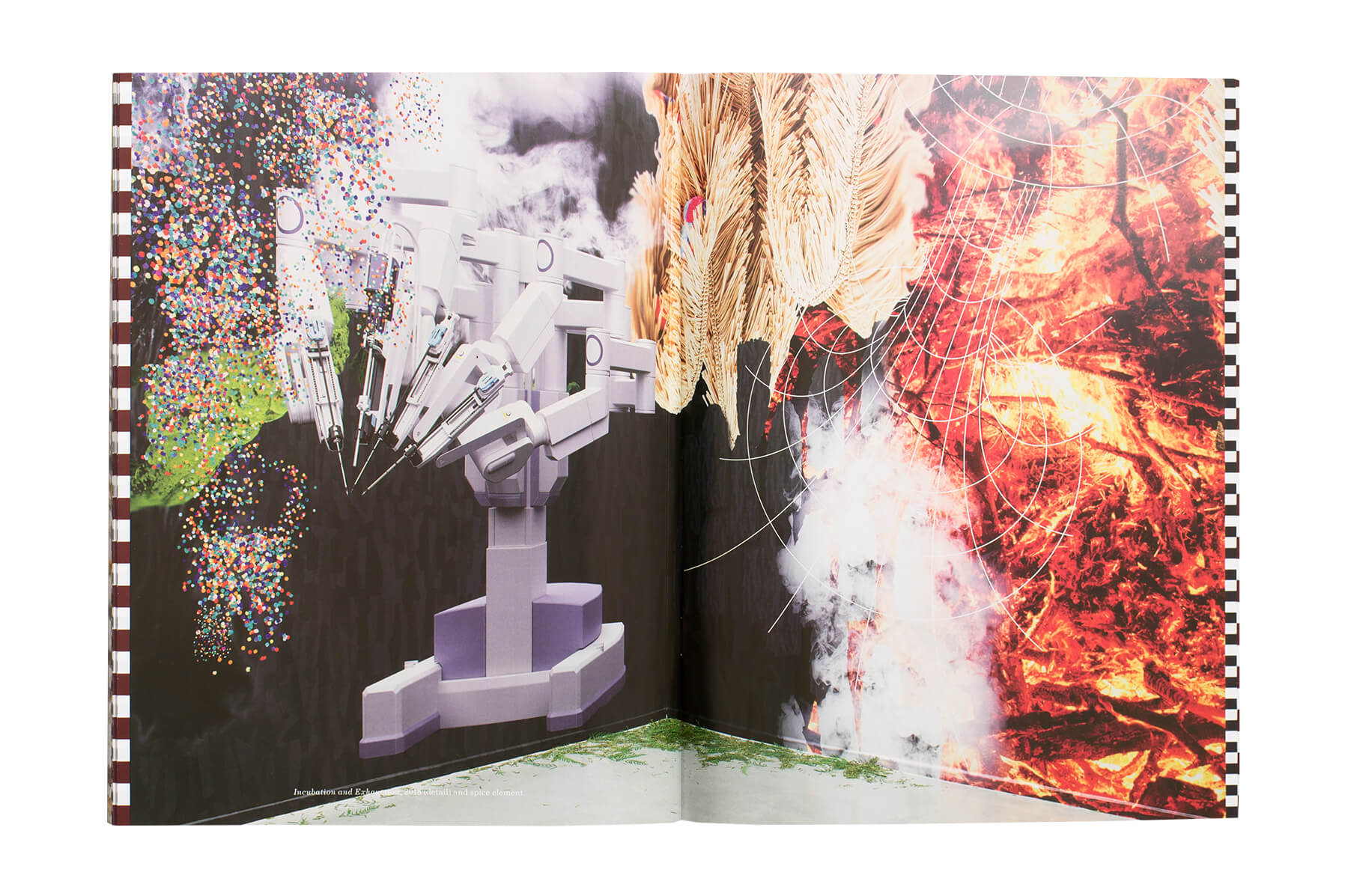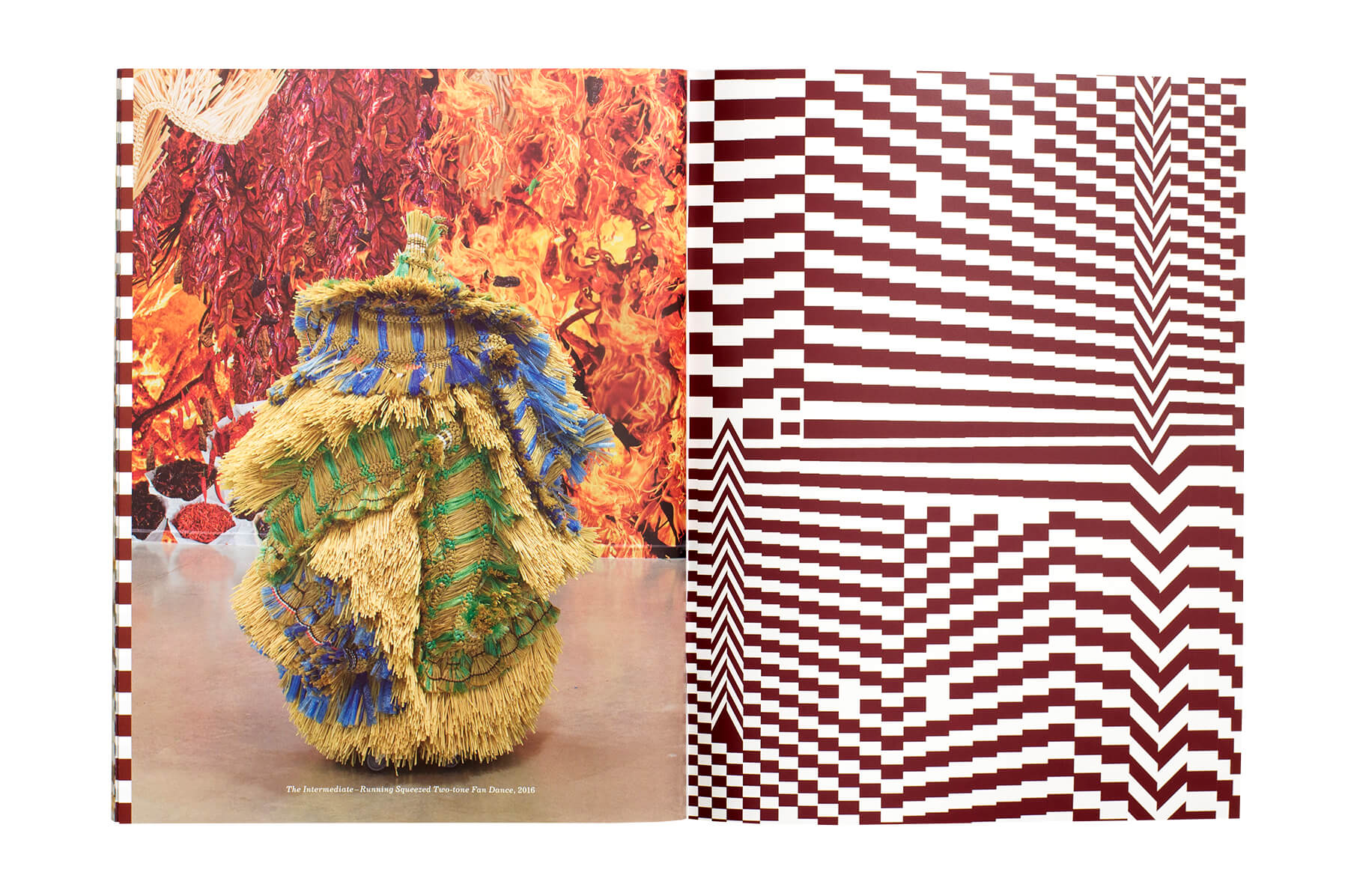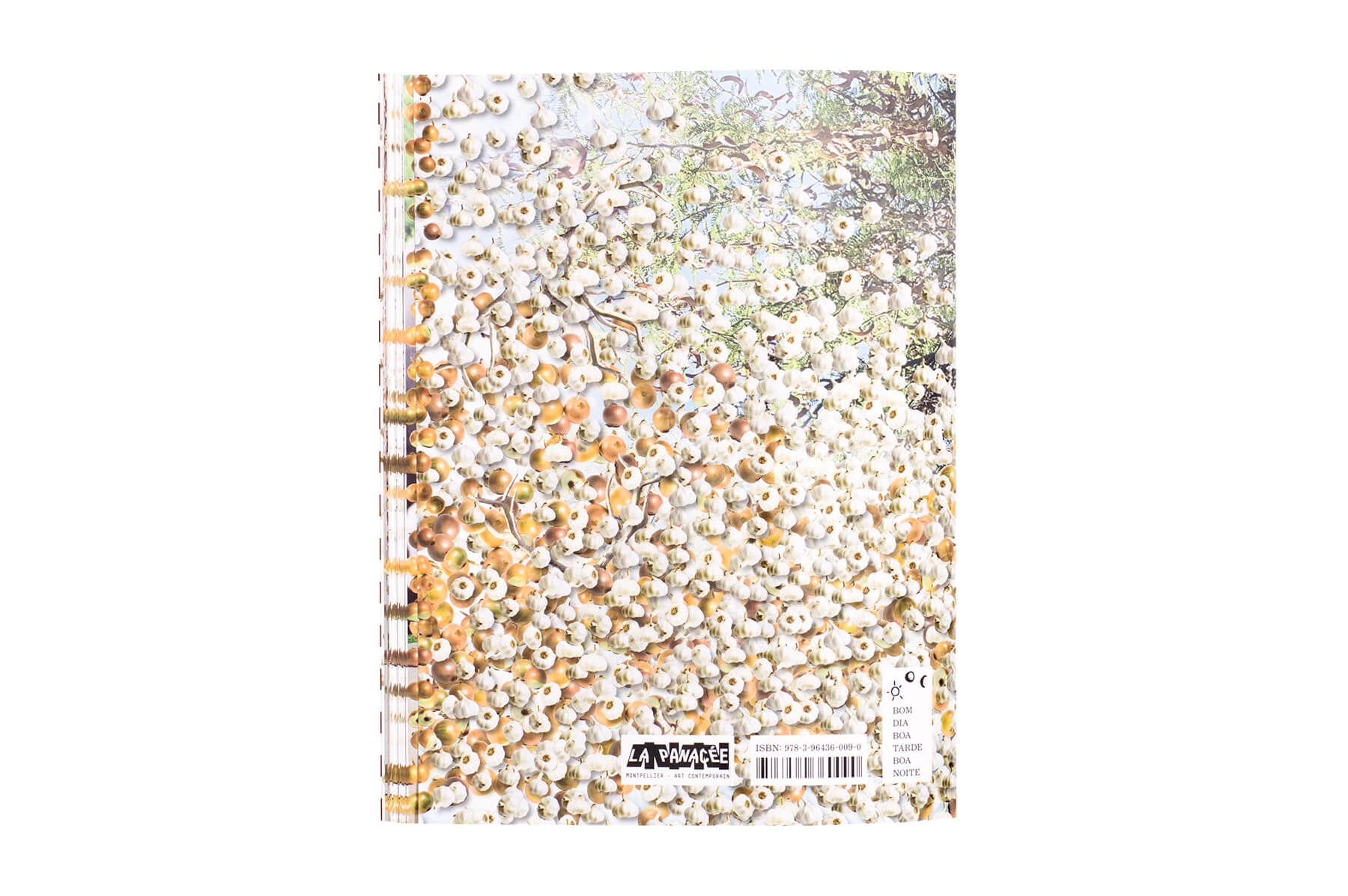 Chronotopic Traverses / Traversée Chronotopique
by Haegue Yang
This publication is printed on the occasion of Haegue Yang's solo exhibition of the same title at La Panacée – MoCo in Montpellier. Chronotopic Traverses brings together unexpected arrangements of Yang's versatile sculptures of various materials against a backdrop of a panoramic and dramatic wallpaper titled Incubation and Exhaustion (2018, in collaboration with Manuel Raeder). The sense of being immersed is omnipresent, through the scent of pepper leaves and stems in every corner of the exhibition spaces and a 30-minute long recording of bird sounds that originated from the April 2018 inter-Korean summit in the Korean Demilitarized Zone. Interwoven by both organic and artificial elements, the exhibition attempts to cross time and space.
With a preface by Nicolas Bourriaud, the publication not only documents the exhibition, but also contains the full length of a text-based work by Yang, A Chronology of Conflated Dispersion – Duras and Yun (2018), in which Yang literally merged subjectively summarized biographical facts of two figures, namely the French writer Marguerite Duras (1914–1996) and the Korean composer Isang Yun (1917–1995). Though the artistic biographies are without historical or personal connections, both run dramatically alongside the sequences of colonialism, the Cold War, as well as various social ruptures and political conflicts.
This publication also includes a brief index of Yang's wallpapers and mural-like pieces.