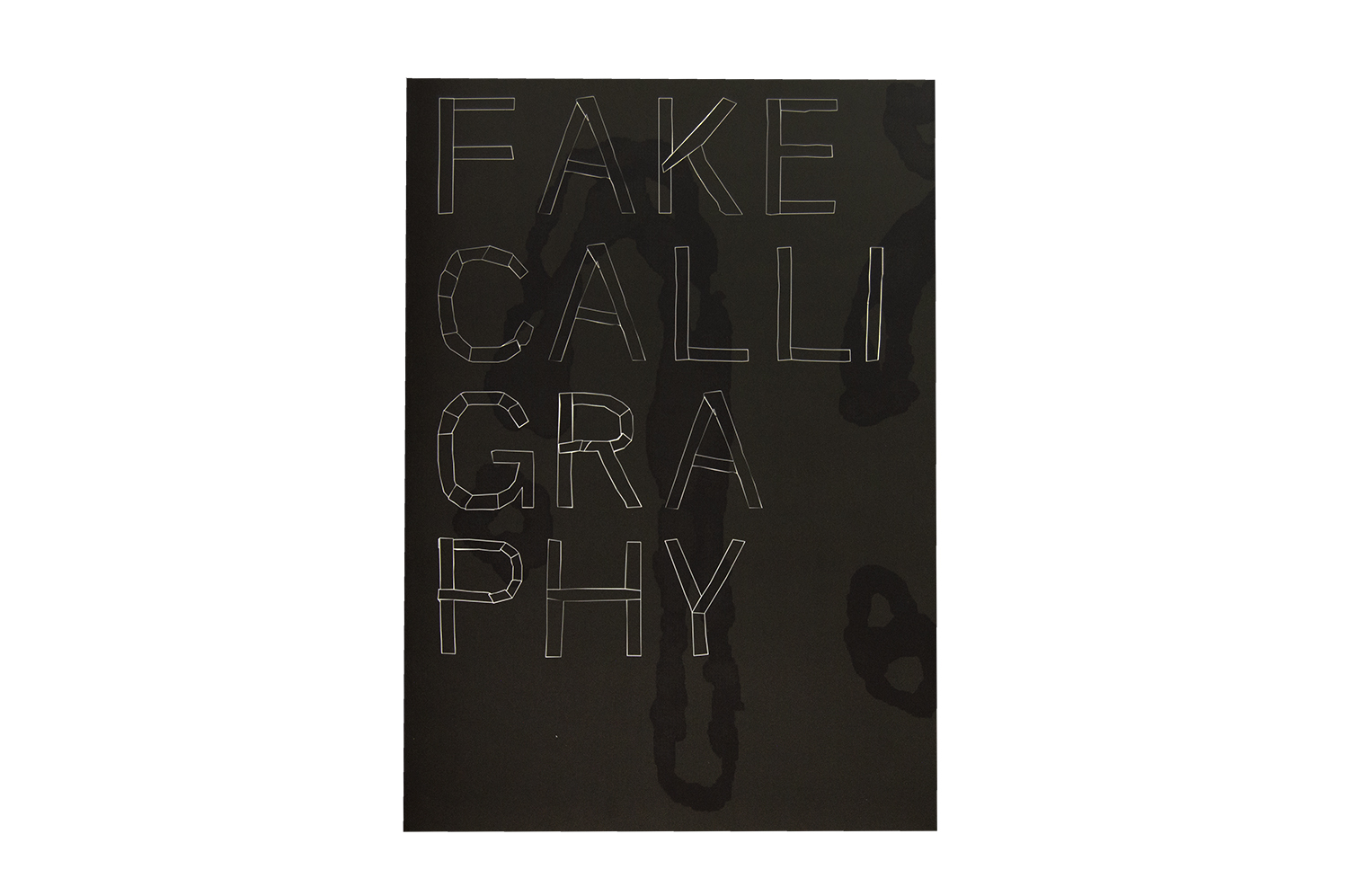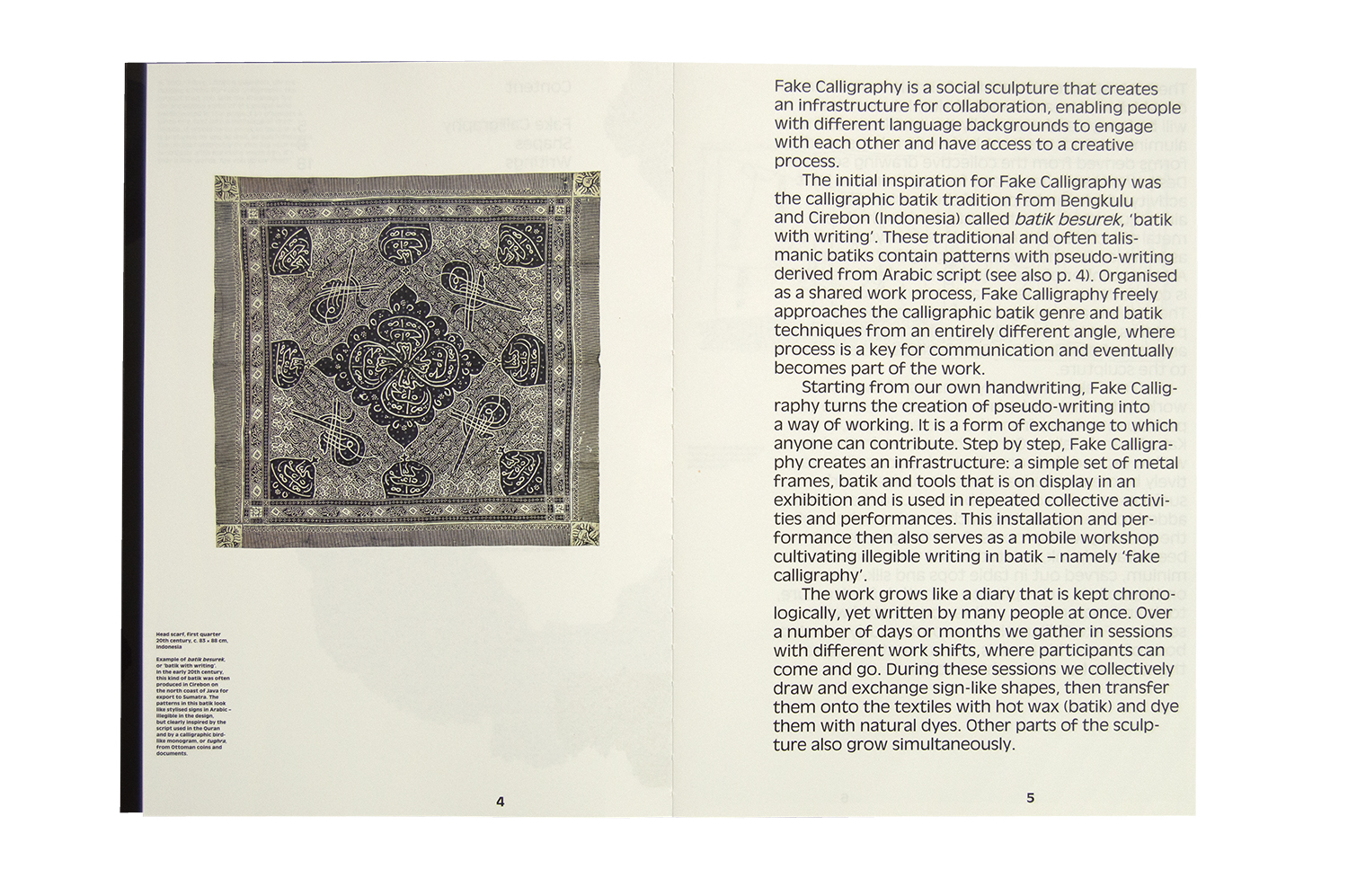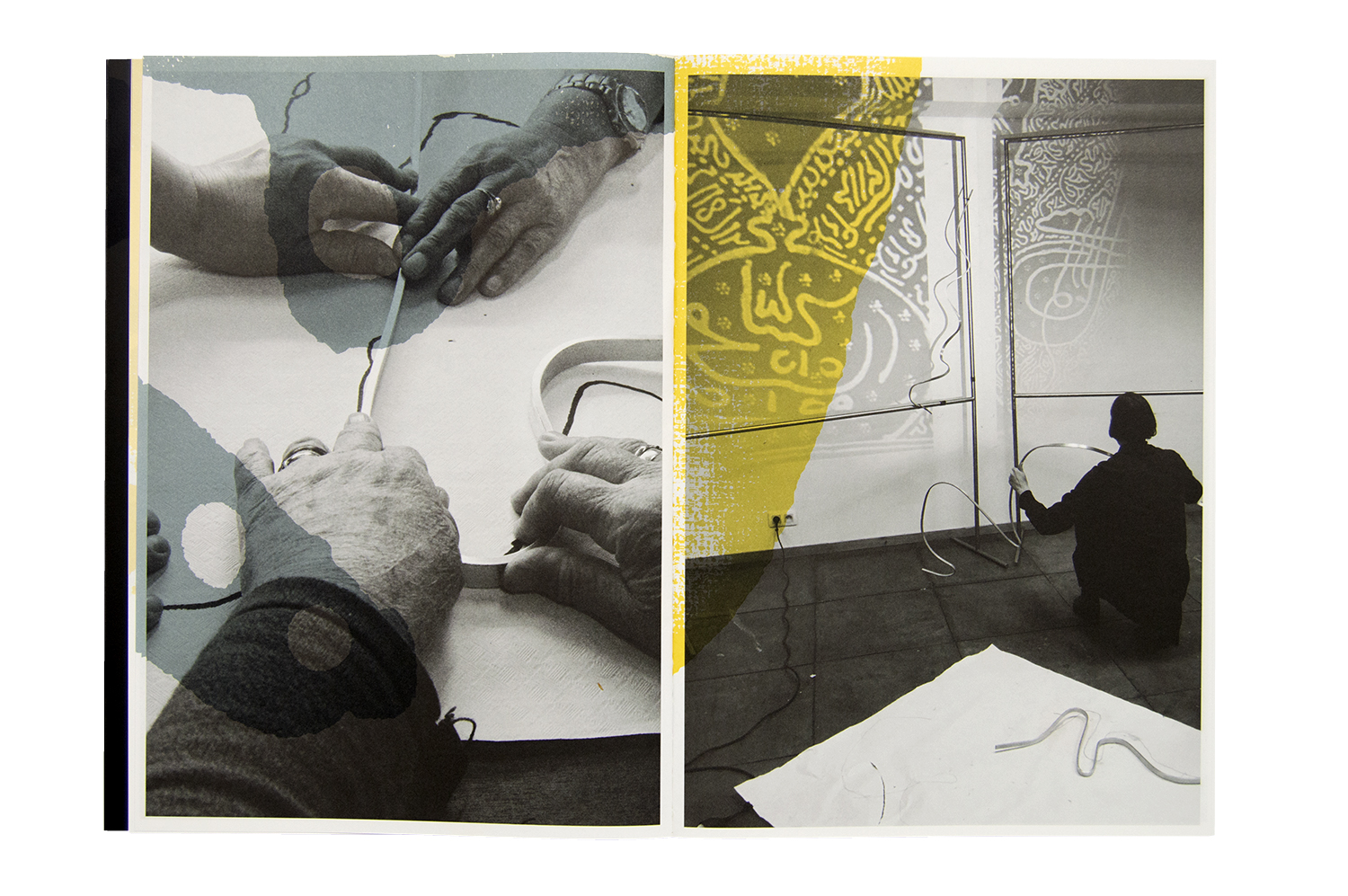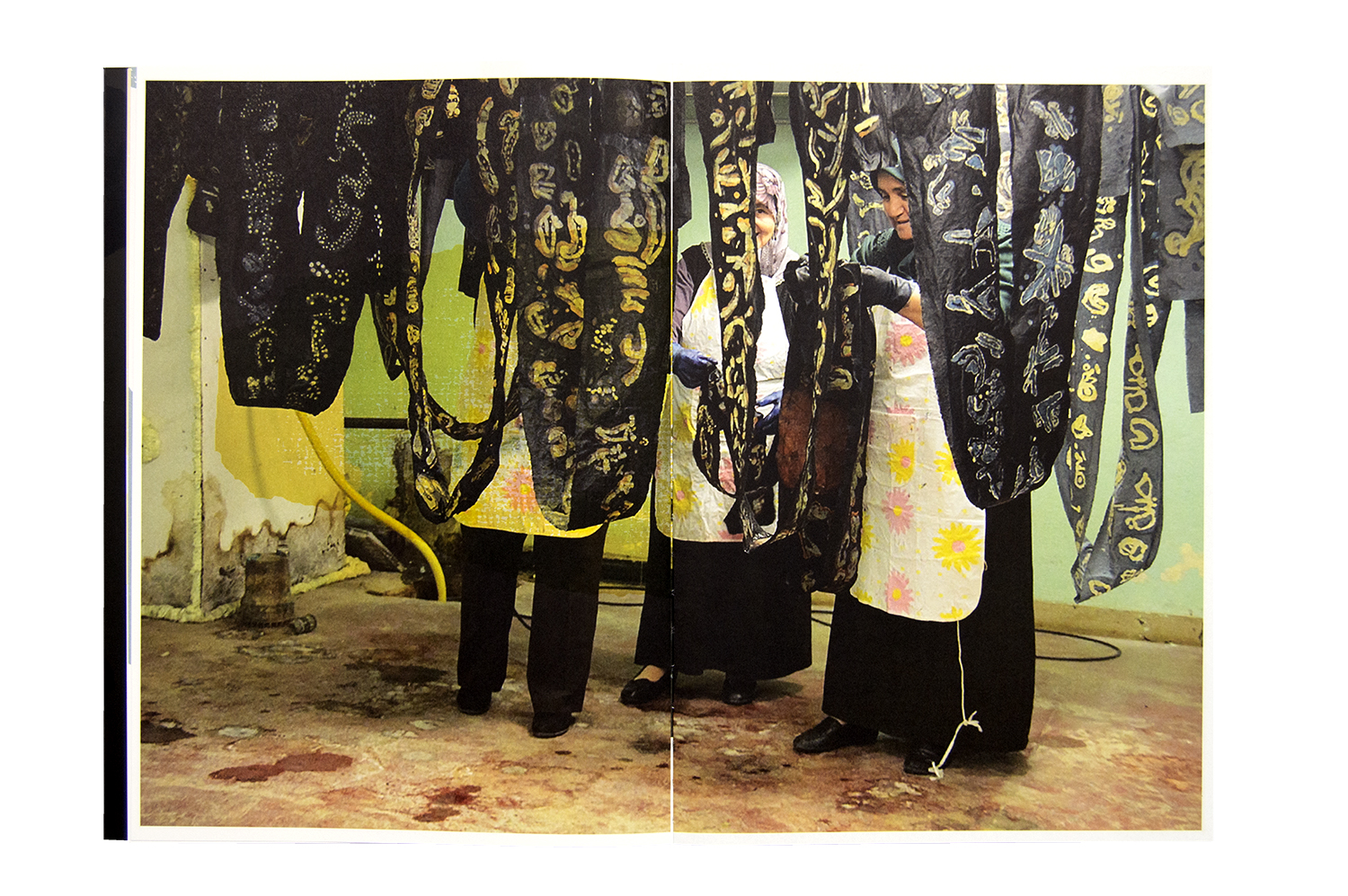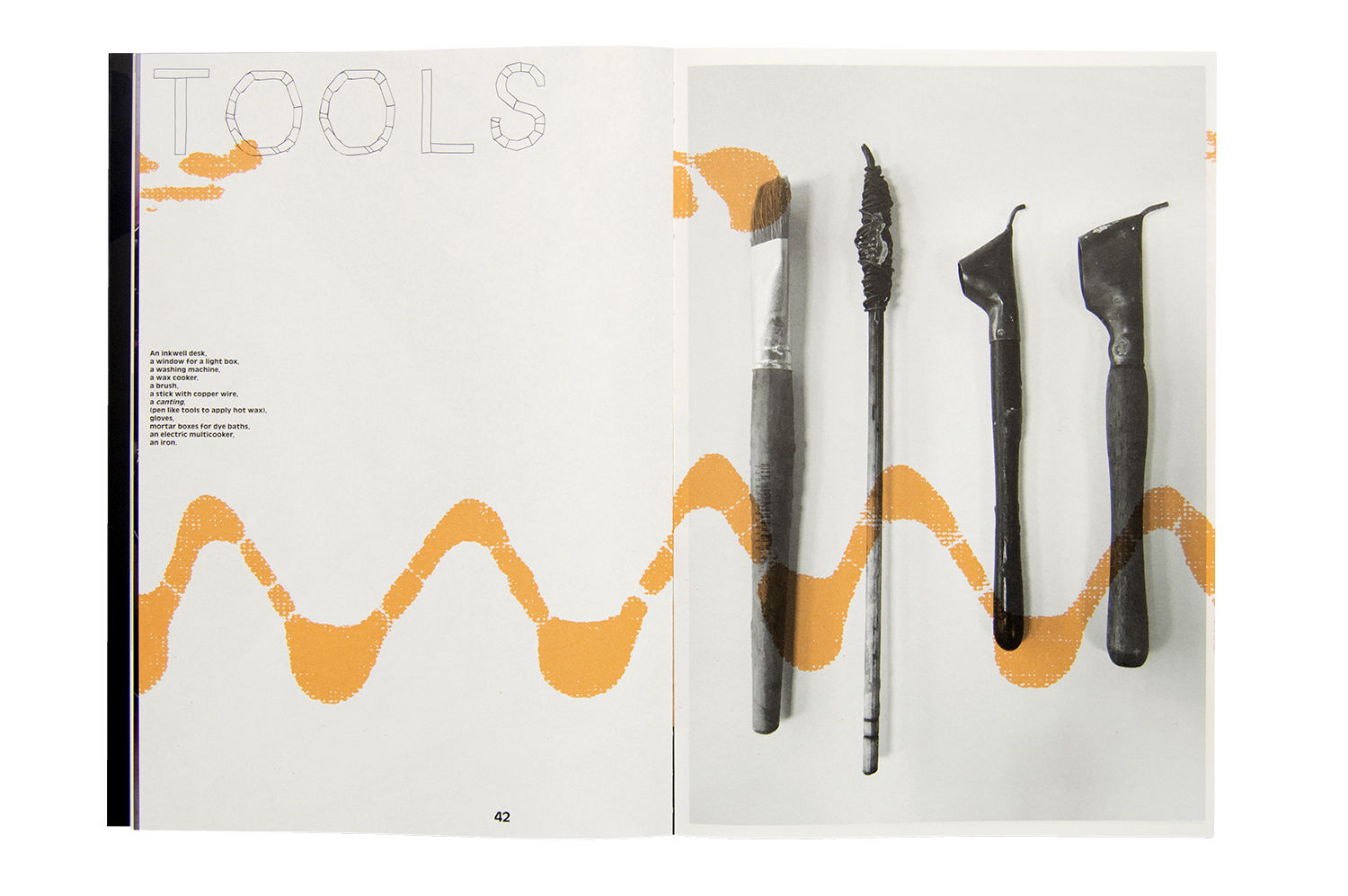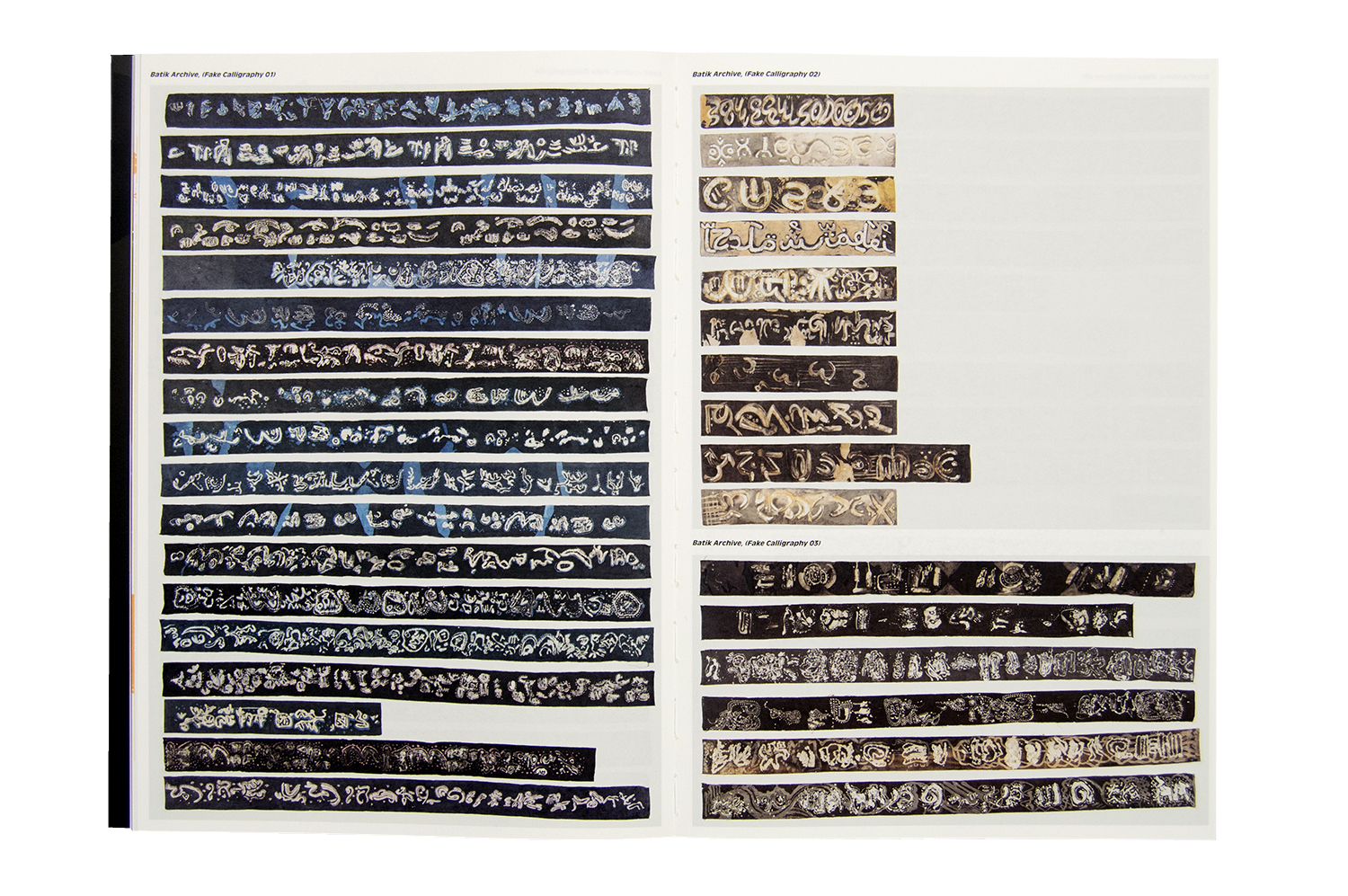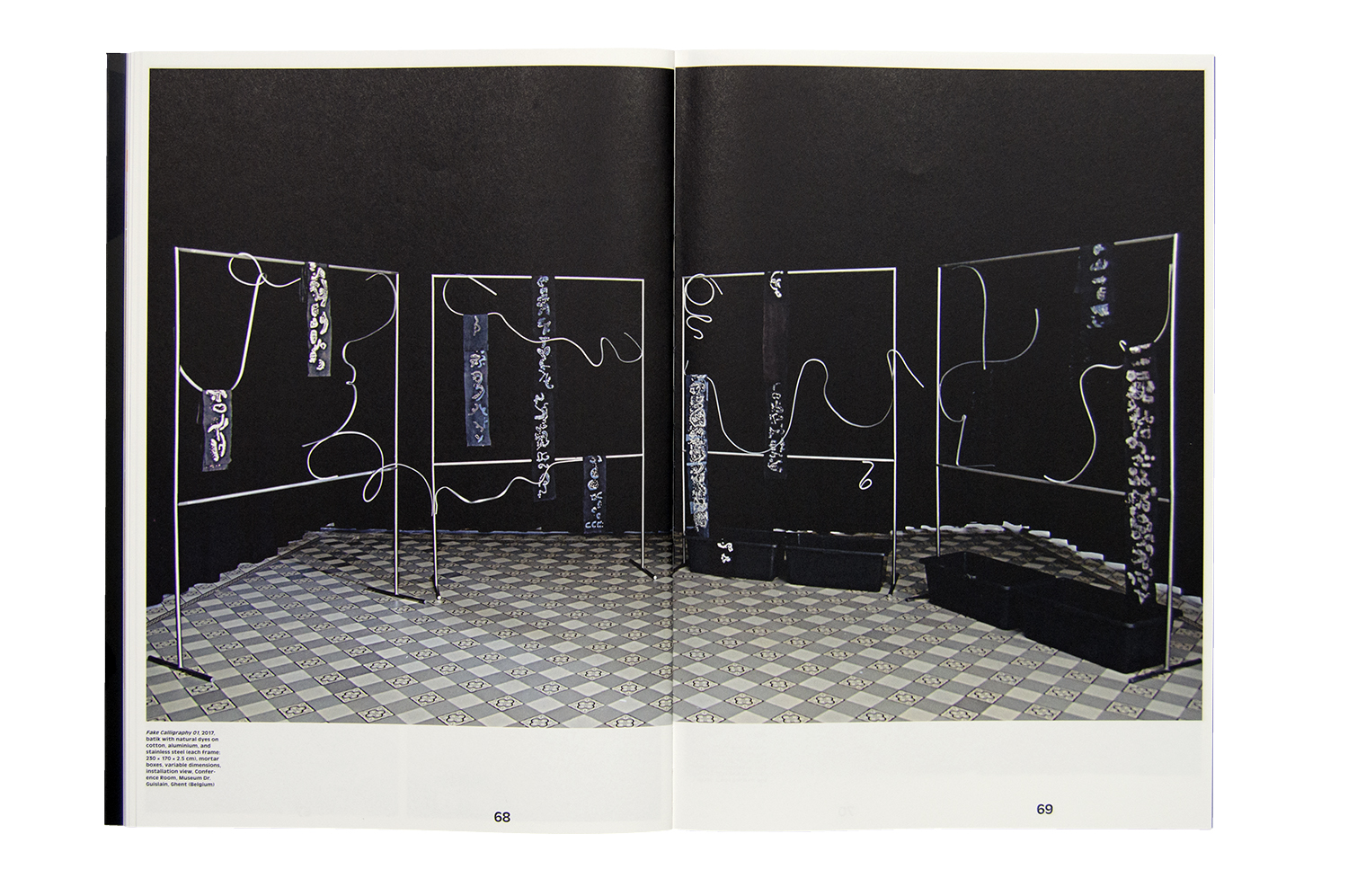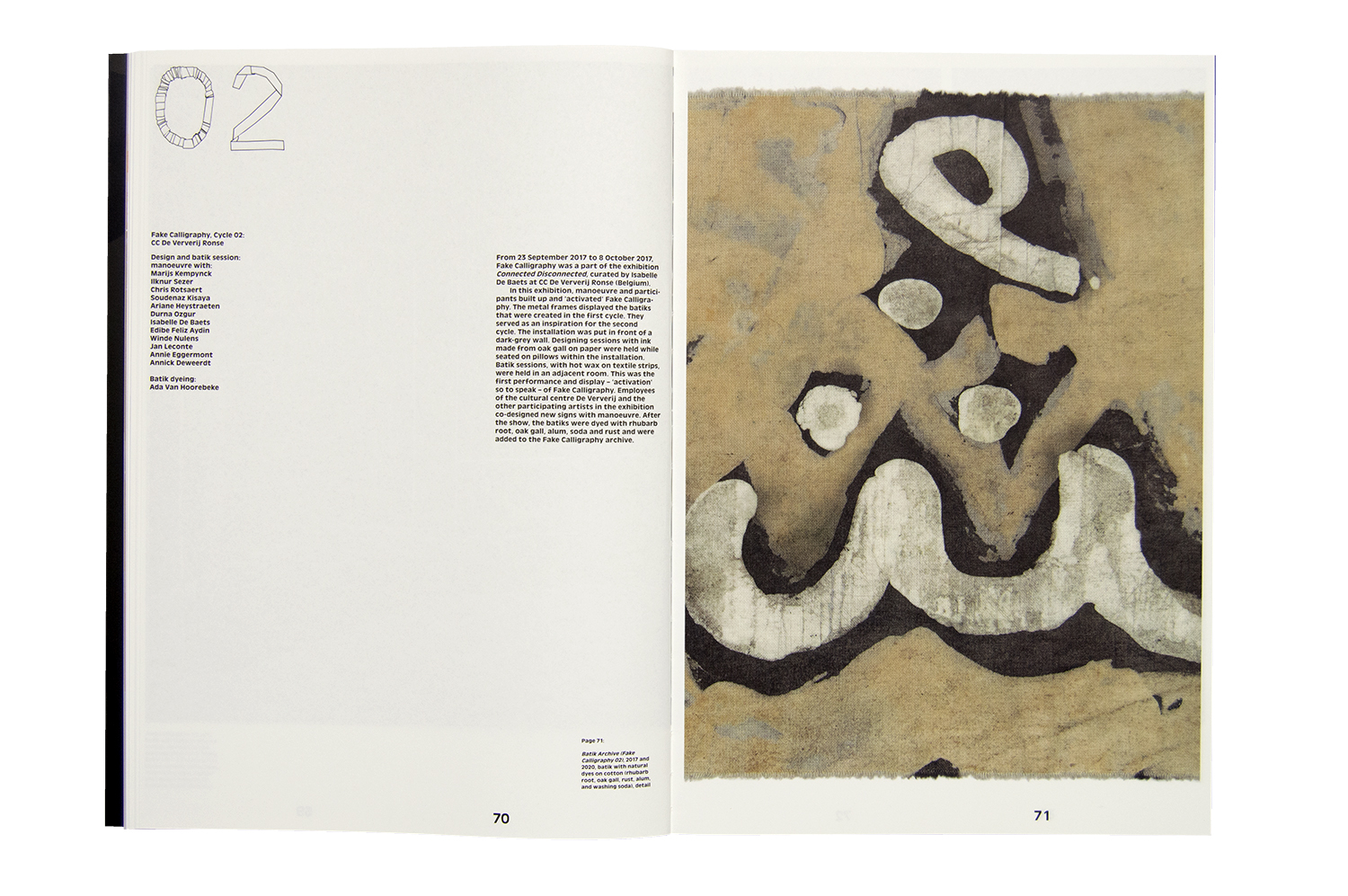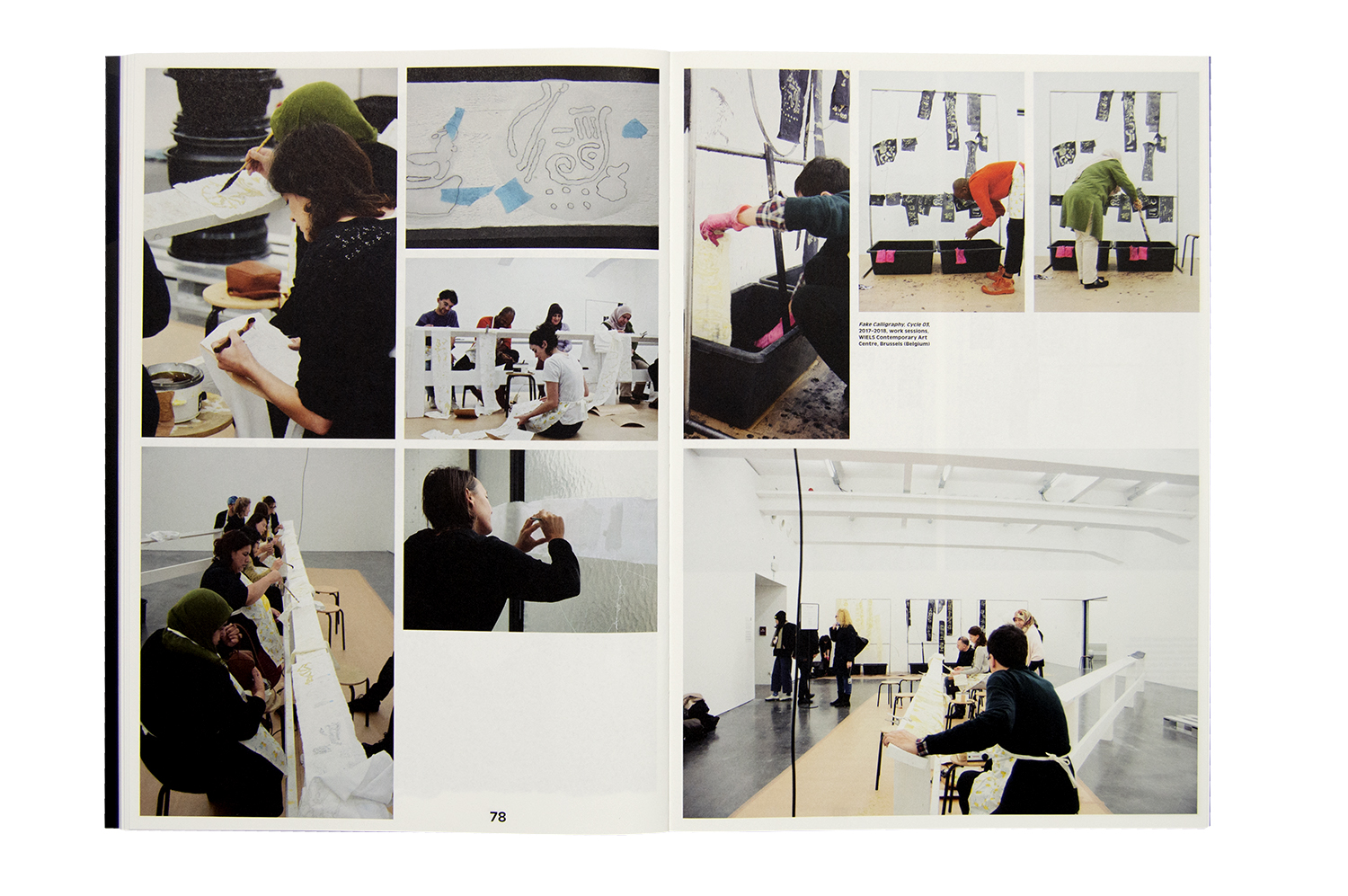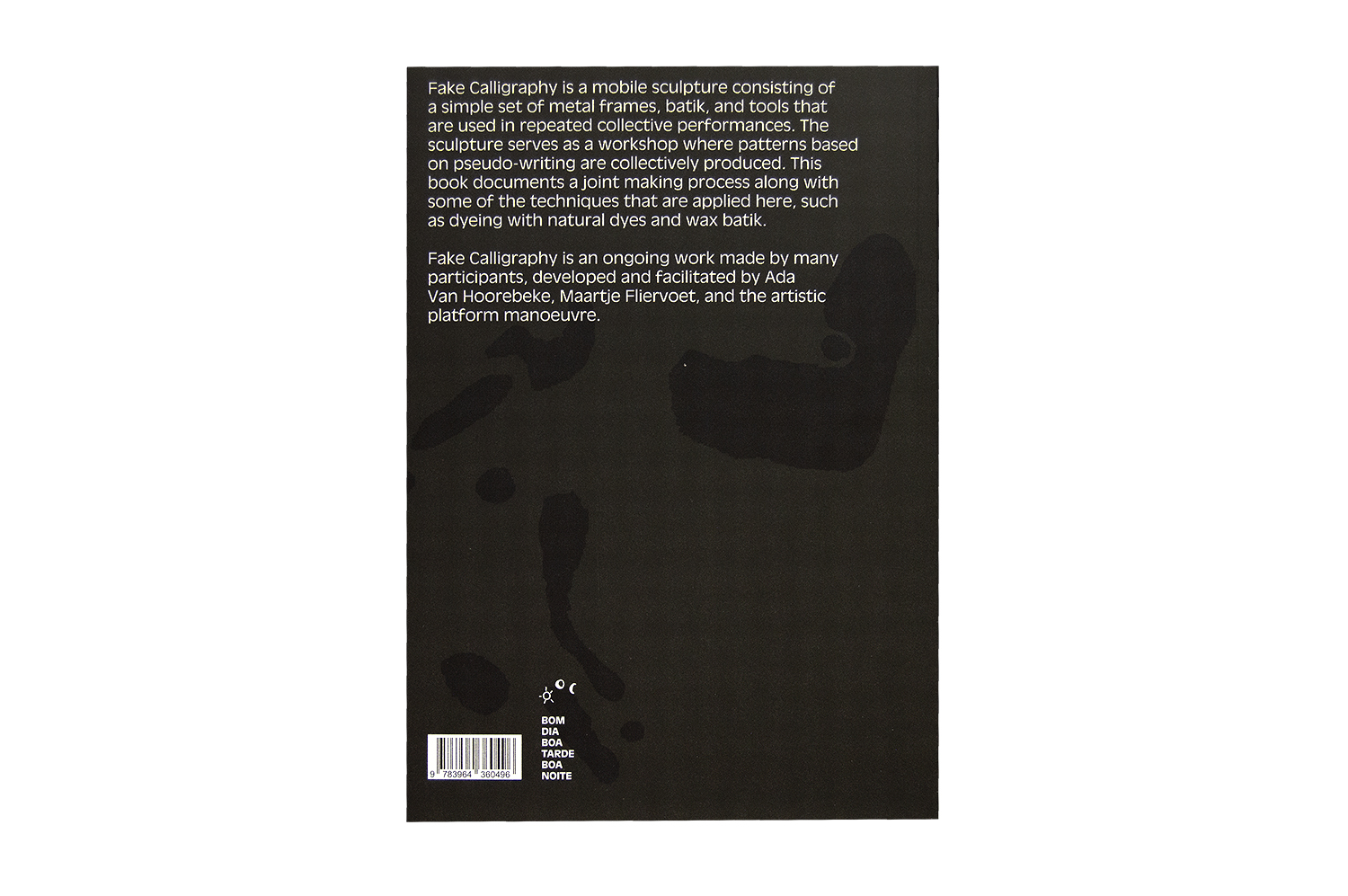 Fake Calligraphy
by Ada Van Hoorebeke, Maartje Fliervoet & manoeuvre
Fake Calligraphy is a mobile sculpture consisting of a simple set of metal frames, batik, and tools that are used in repeated collective performances. The sculpture serves as a workshop where patterns based on pseudo-writing are collectively produced. The publication documents a joint making process along with some of the techniques that are applied here, such as dyeing with natural dyes and wax batik.
Fake Calligraphy is an ongoing work made by many participants, developed and facilitated by Ada Van Hoorebeke, Maartje Fliervoet, and the artistic platform manoeuvre. Amongst other places Fake Calligraphy was performed and shown at WIELS Contemporary Art Centre, Brussels, Kunsthal Gent, (Ghent) and at homes and studio's of contributors in Ghent, Serekunda, Brussels, The Netherlands, and Berlin.