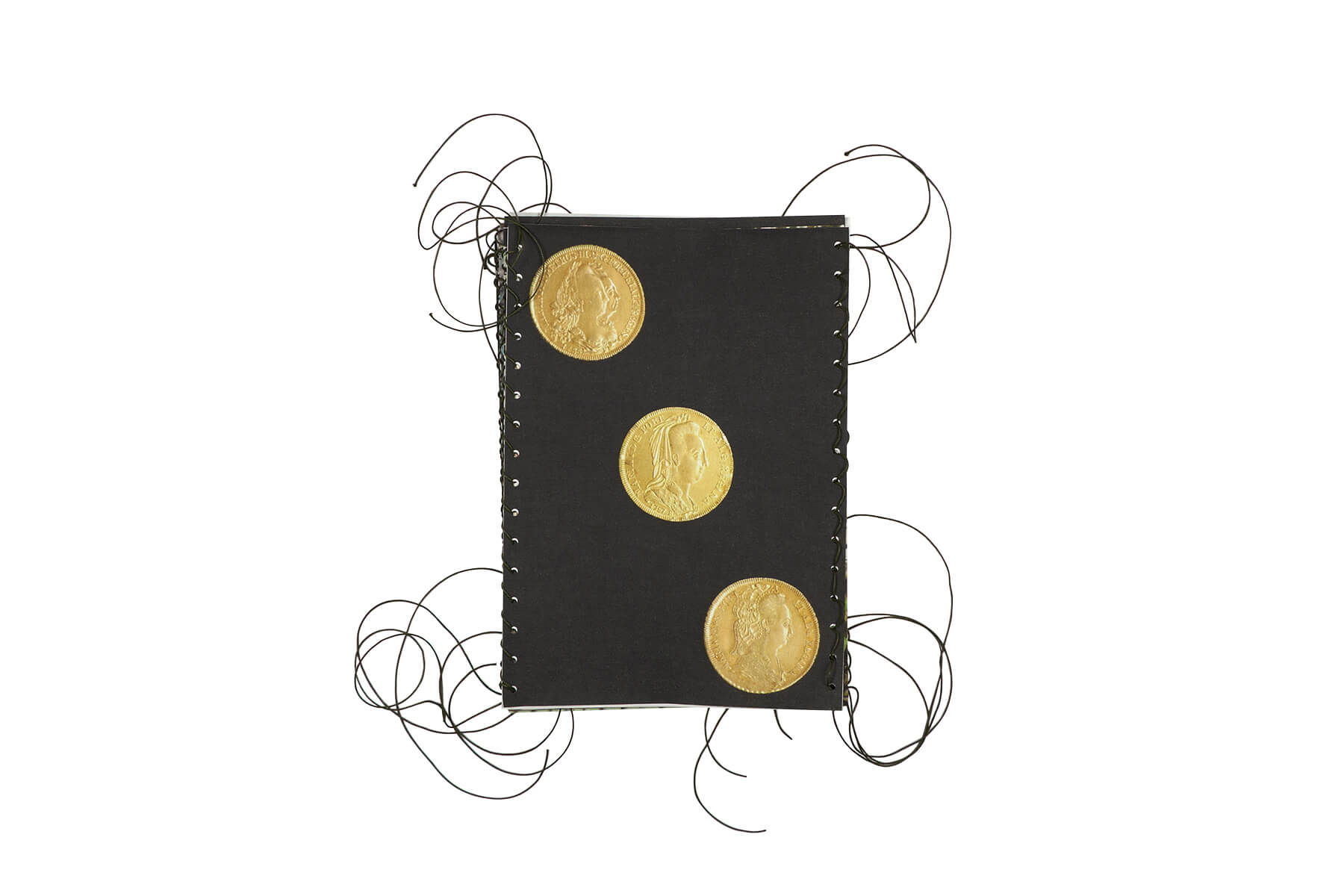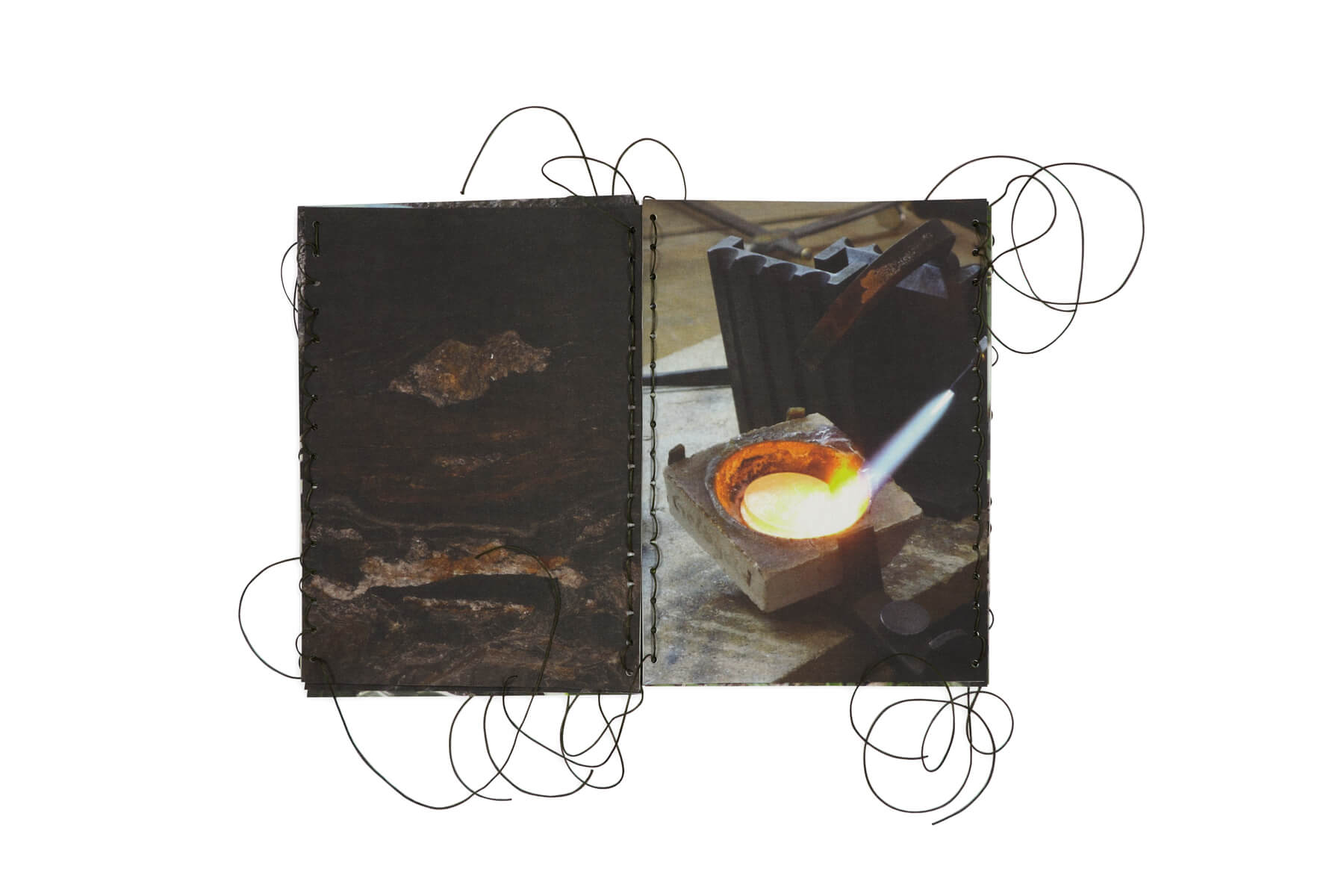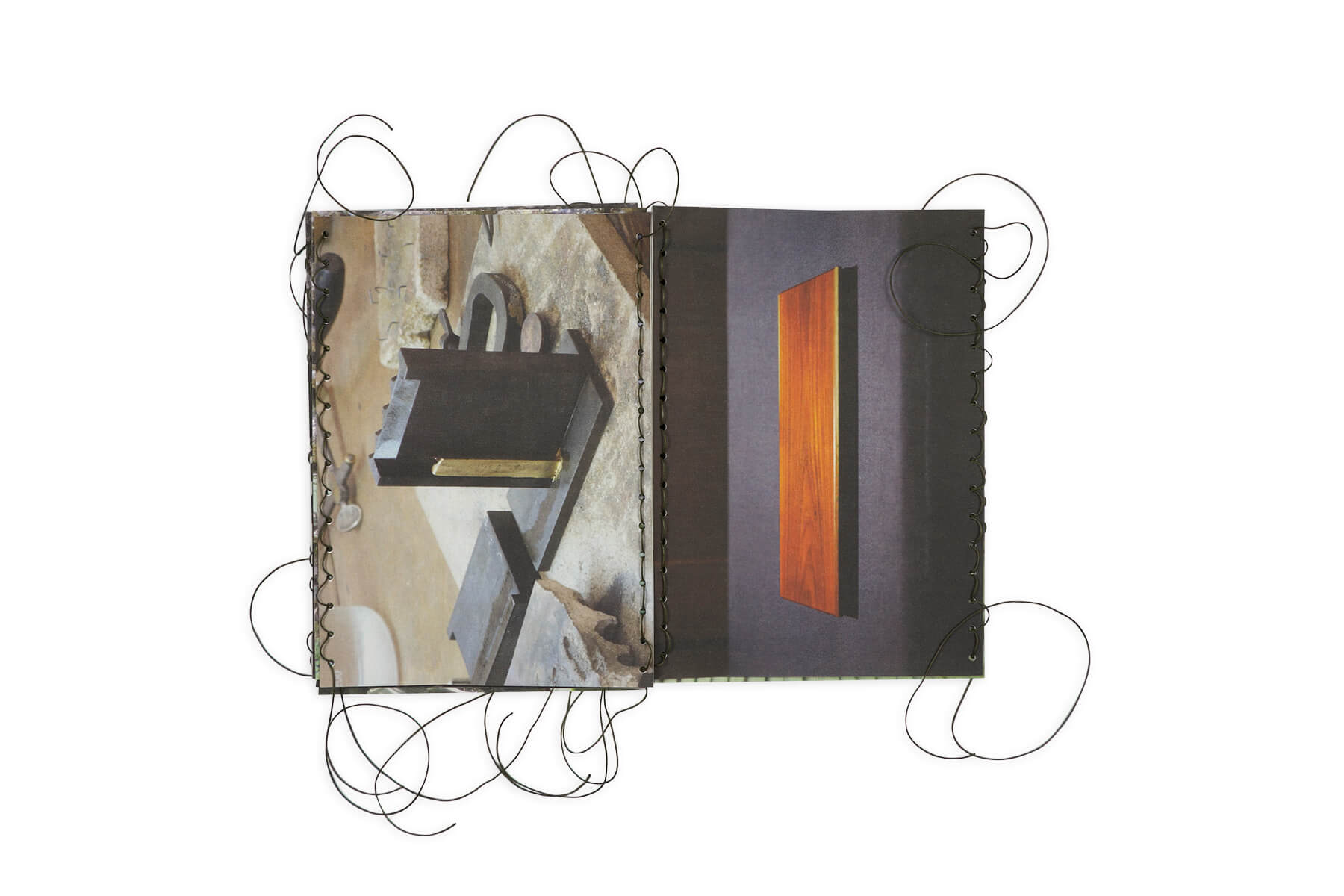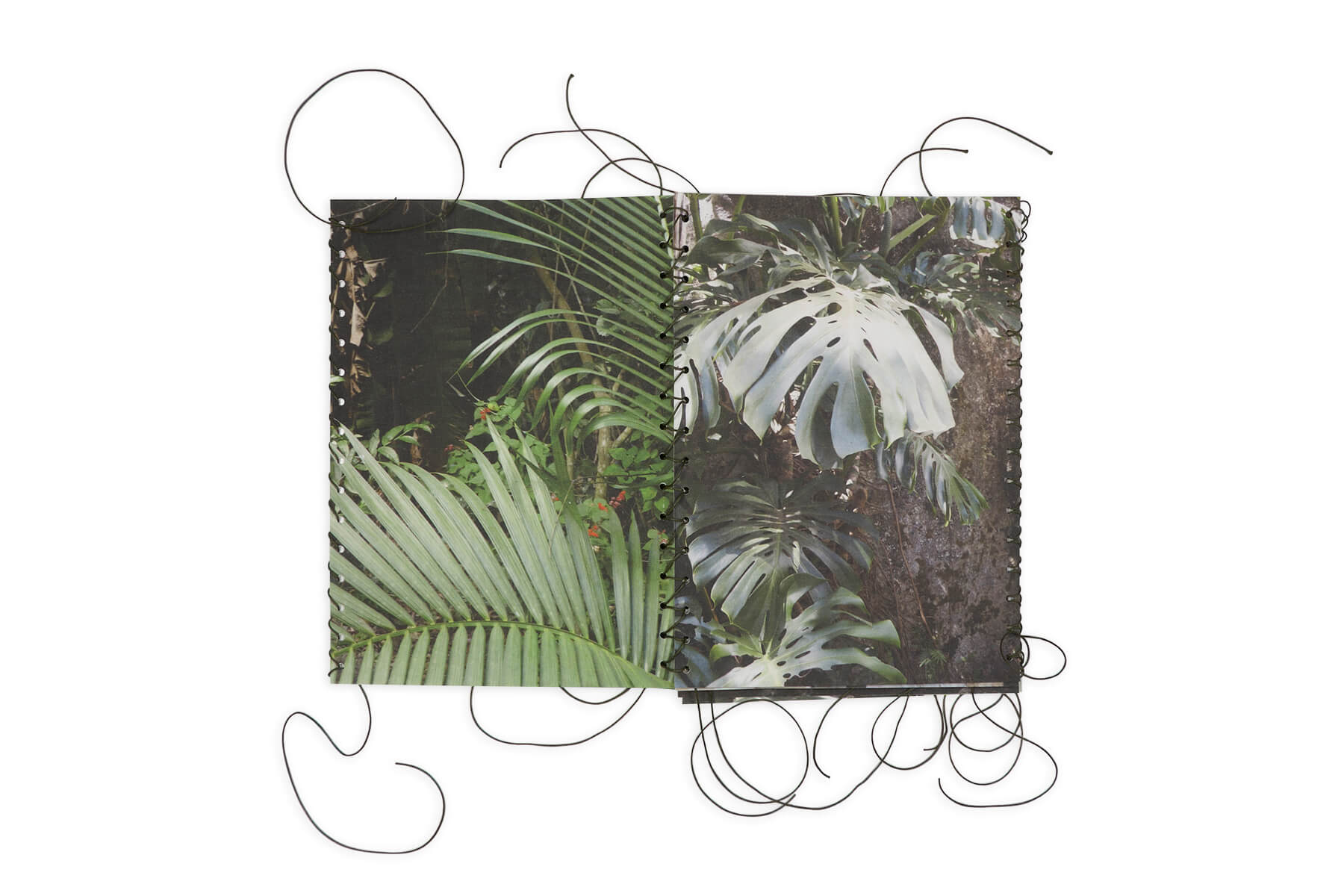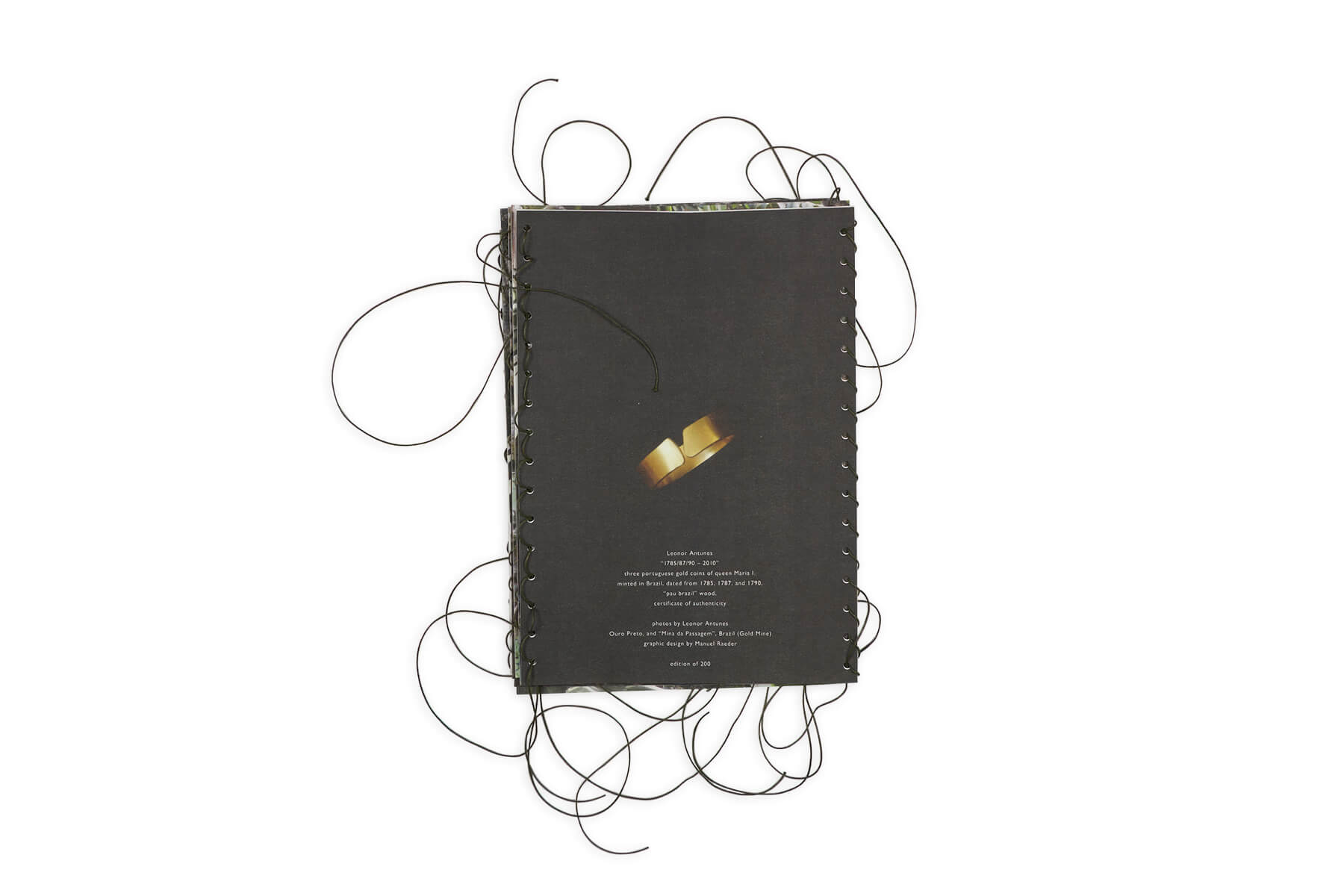 1785 / 87 / 90 – 2010.
by Leonor Antunes
A book-sculpture whose pages, bound by a thin lace, unfold to form a large panel of photographs of a foundry of gold coins with the effigy of Queen Mary I of Portugal, next to a series of images of the Brazilian jungle (as part of a research Leonor Antunes has been carrying out in Brazil since 2008). Edition of 200: Three Portuguese gold coins of queen Maria I minted in Brazil, dated from 1785, 1787, and 1790, "pau brazil" wood, certificate of authenticity.
Published as part of the occasion of the eponymous exhibition at Centro Cultural Montehermoso Kulturunea, Vitoria-Gasteiz, in 2010.