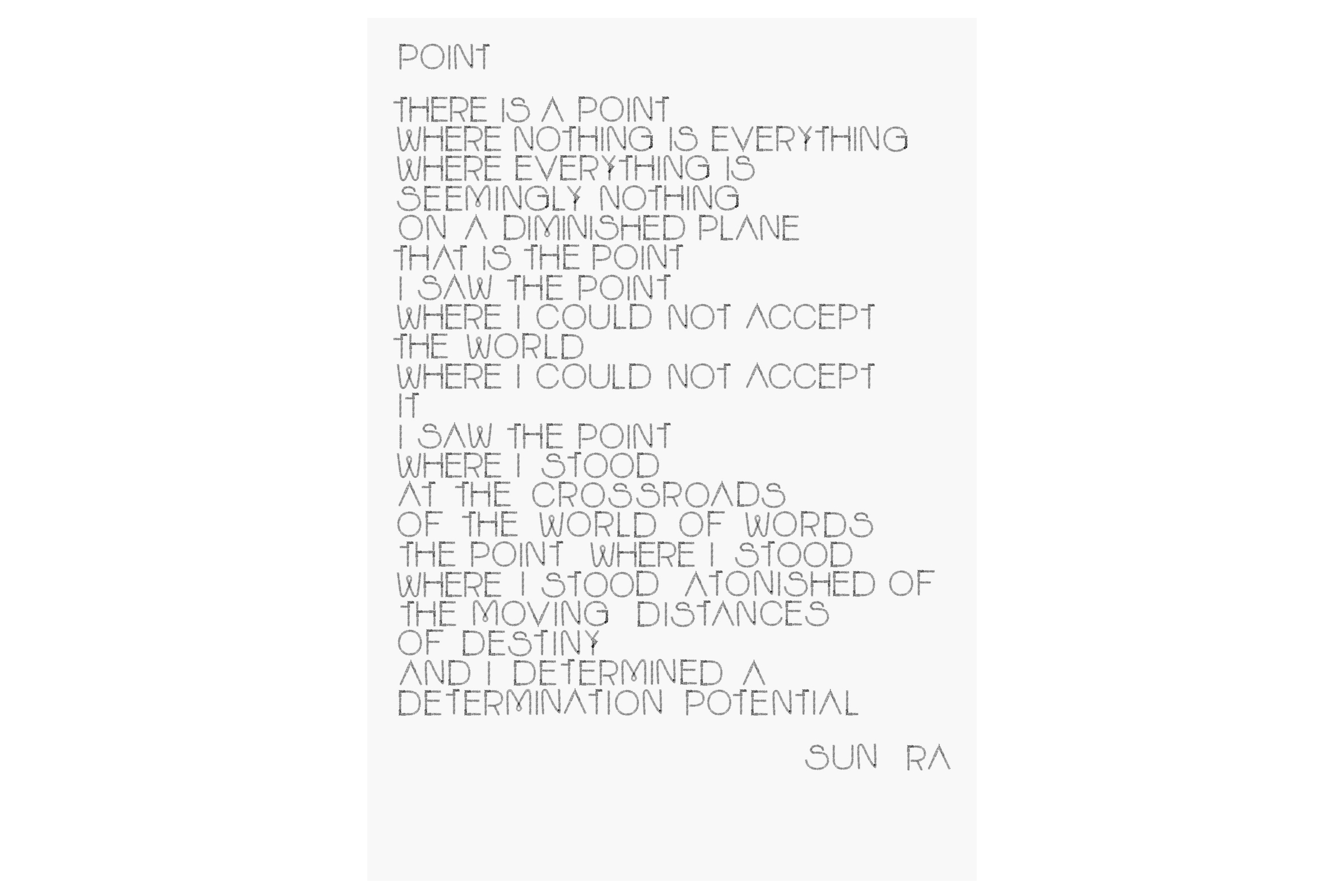 Sun Ra "Point"
by Mariana Castillo Deball
Point (unknown date)
There is a point
Where nothing is everything
Where everything is seemingly nothing
On a diminished plane
That is the point.
I saw the point
Where I could not accept
The world
And I could not accept
It
I saw the point
Where I stood
At the crossroads
Of the world of words
The point where I stood
Where I stood astonished at the moving distance
Of destiny
And I determined a determination-potential.
Sun Ra
Due to the Covid-19-Pandemic the shipping of the edition by Mariana Castillo Deball is currently not possible. If you are interested in purchasing the edition, please write an email to books@bomdiabooks.de and we will contact you as soon as shipping is made possible again. We hope for your understanding.