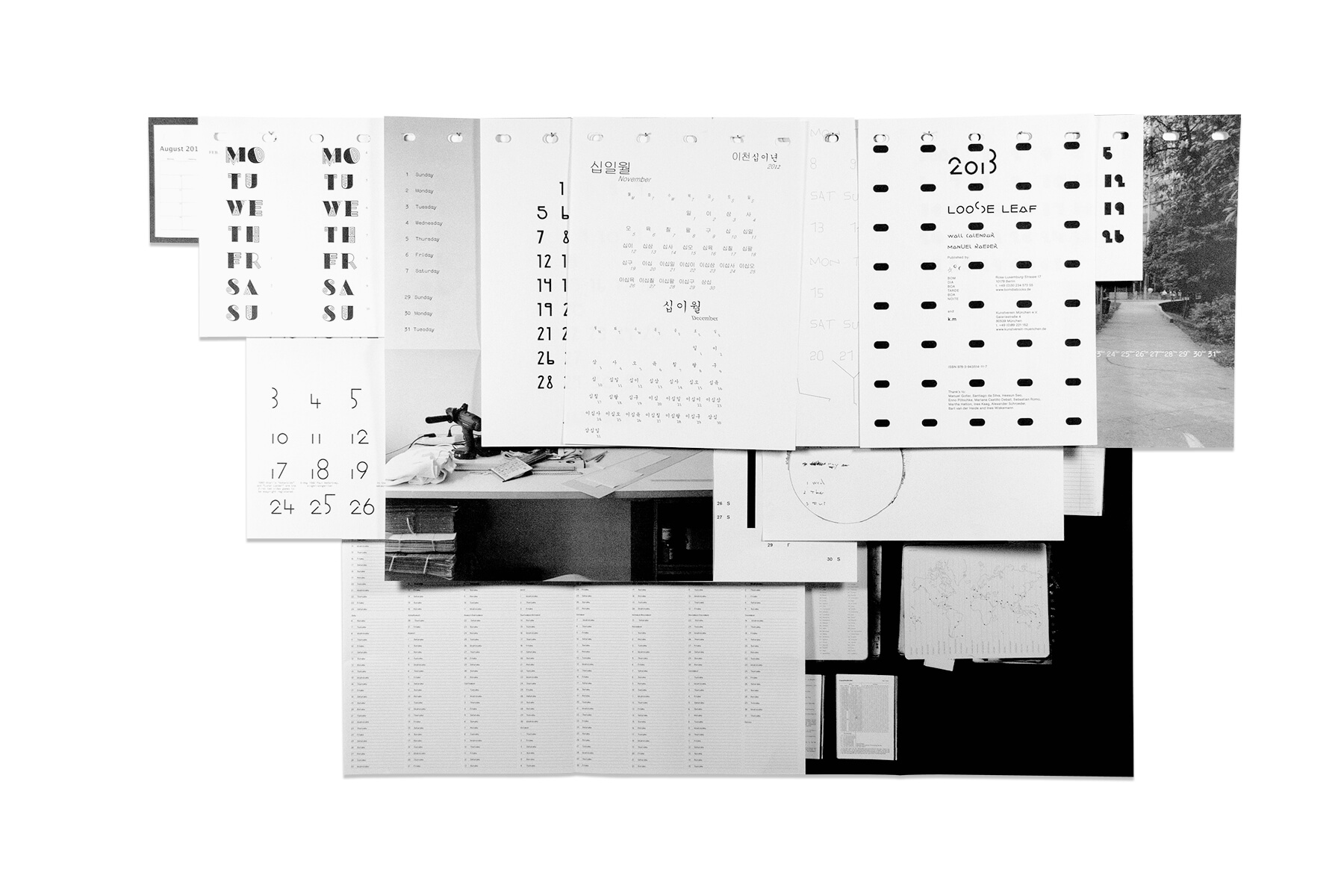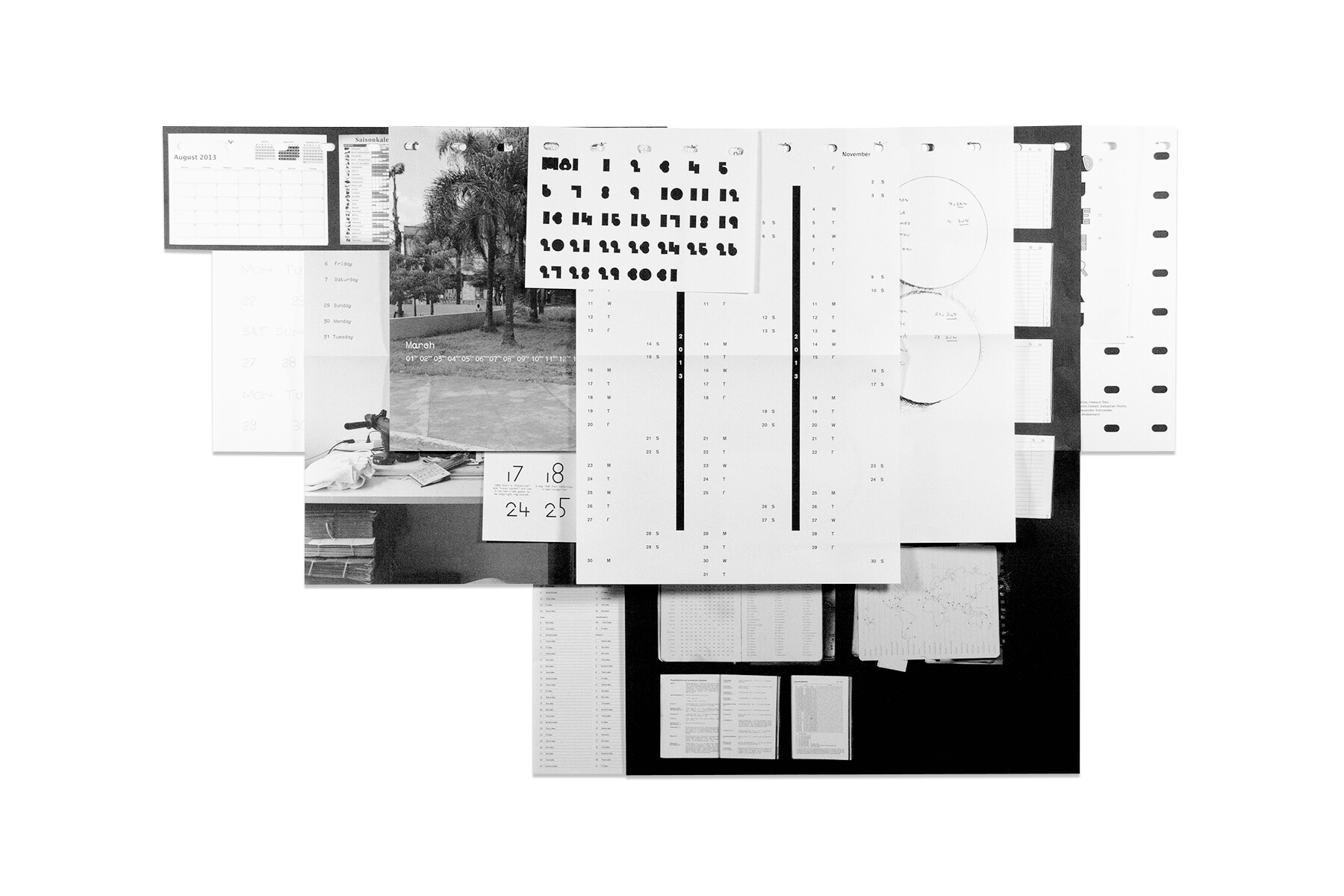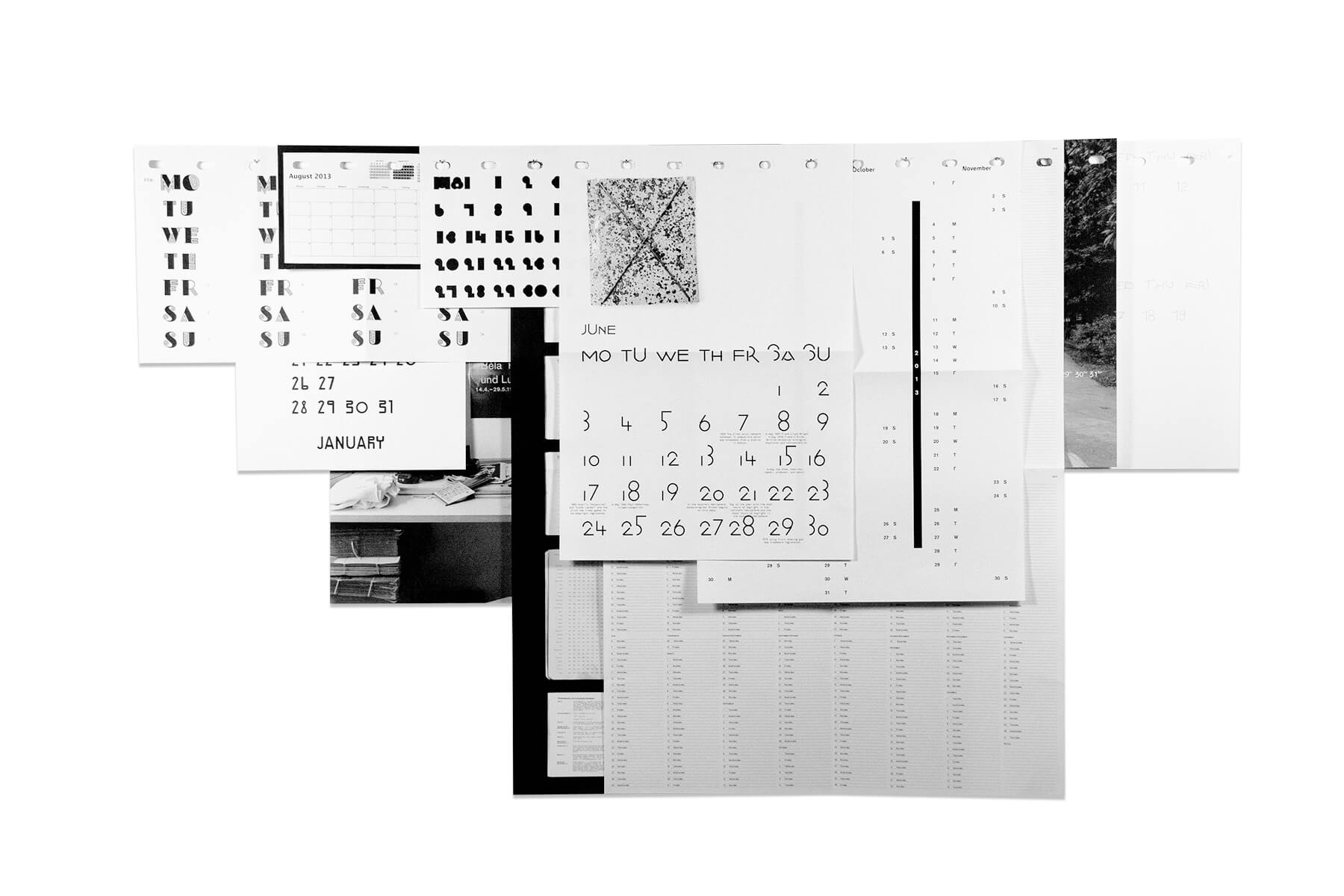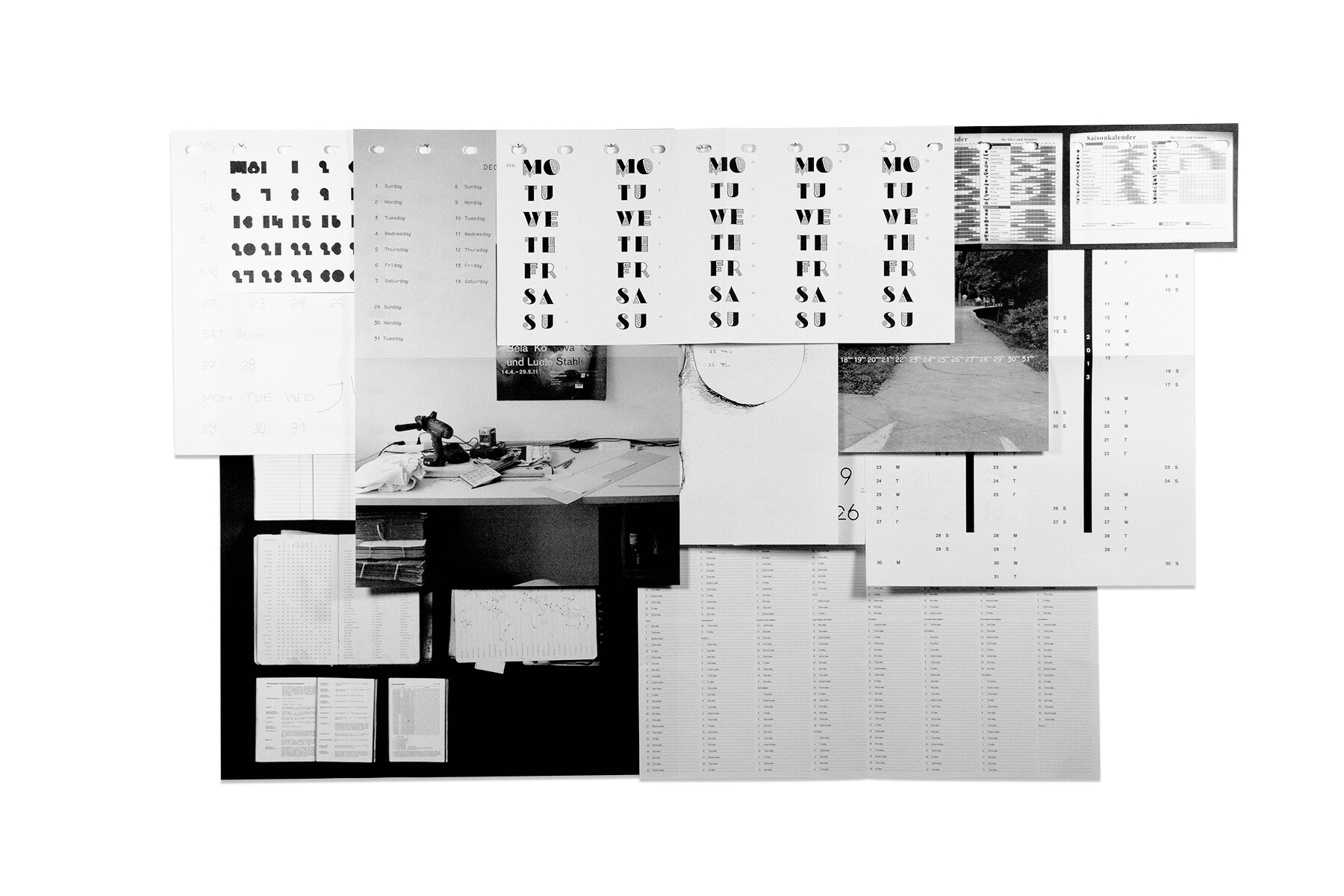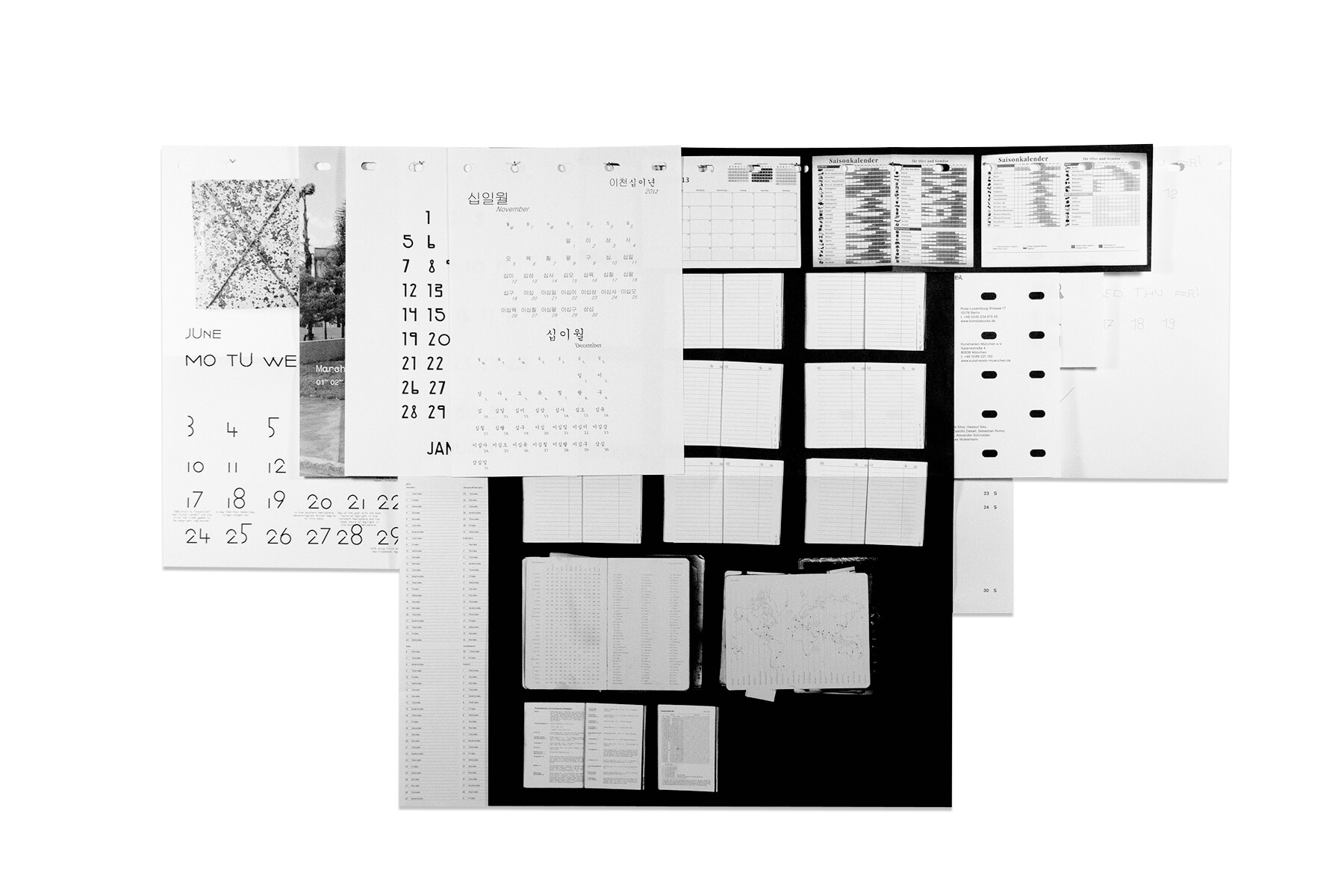 Loose Leaf Wall Calendar 2013
by Studio Manuel Raeder
Agendas / wall calendars are an ongoing project that Manuel Raeder has been doing since 2003. The idea of this series of time storage devices, is to focus on questioning different methods of how we organise, in a personal or none personal way our time. Formats, sizes and distributions systems vary each year. This hanging system was first invented by Manuel Raeder and published for the Loose Leaf wall calendar in 2006. To set up your Loose Leaf simply fix nails in distances of 12 cm in your wall and hang sheets according to your preference. This allows you to constantly re-arrange your months, giving endless combinations for your interior. Every month is typeset in a different typeface designed by studio Manuel Raeder.