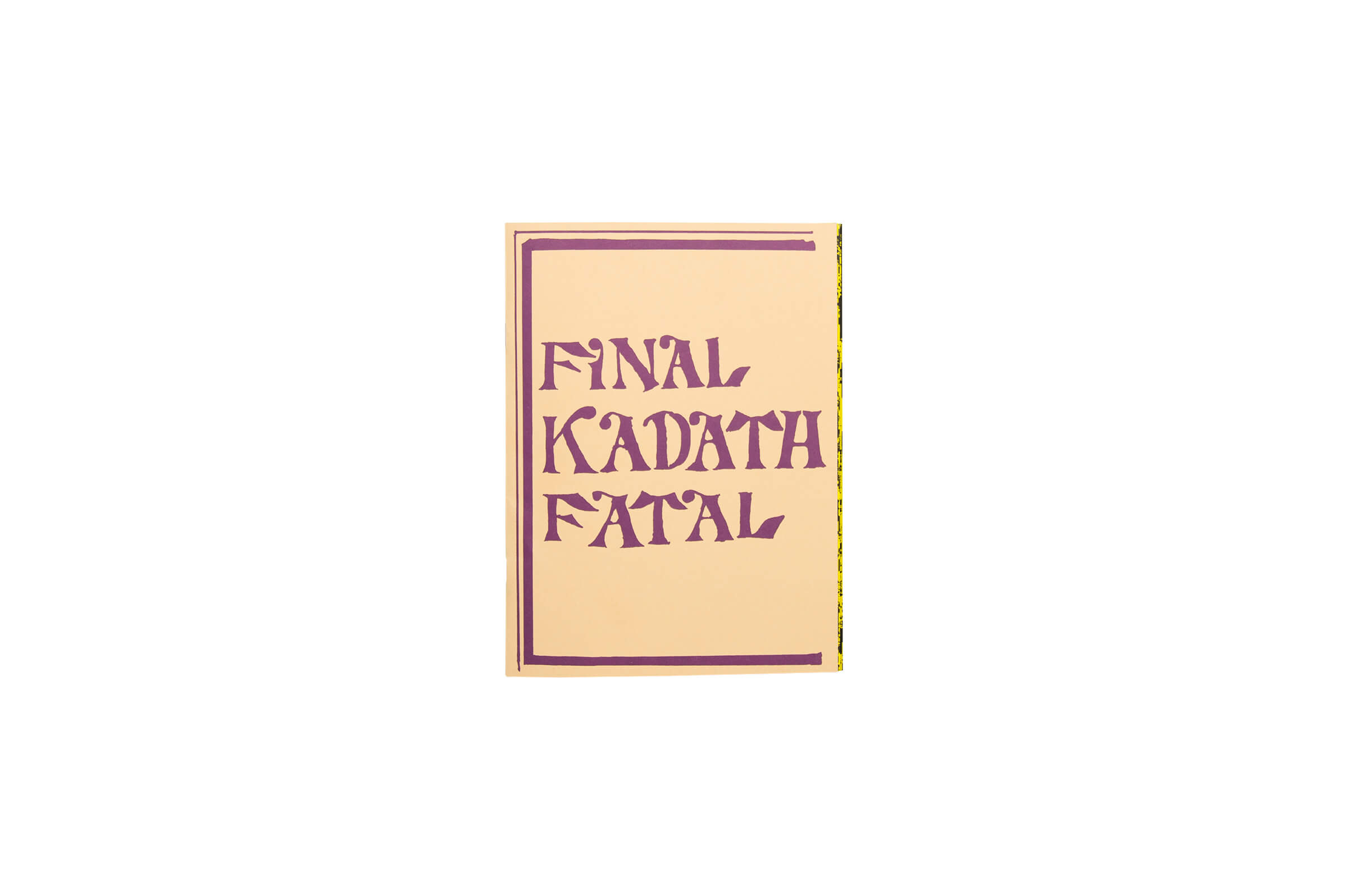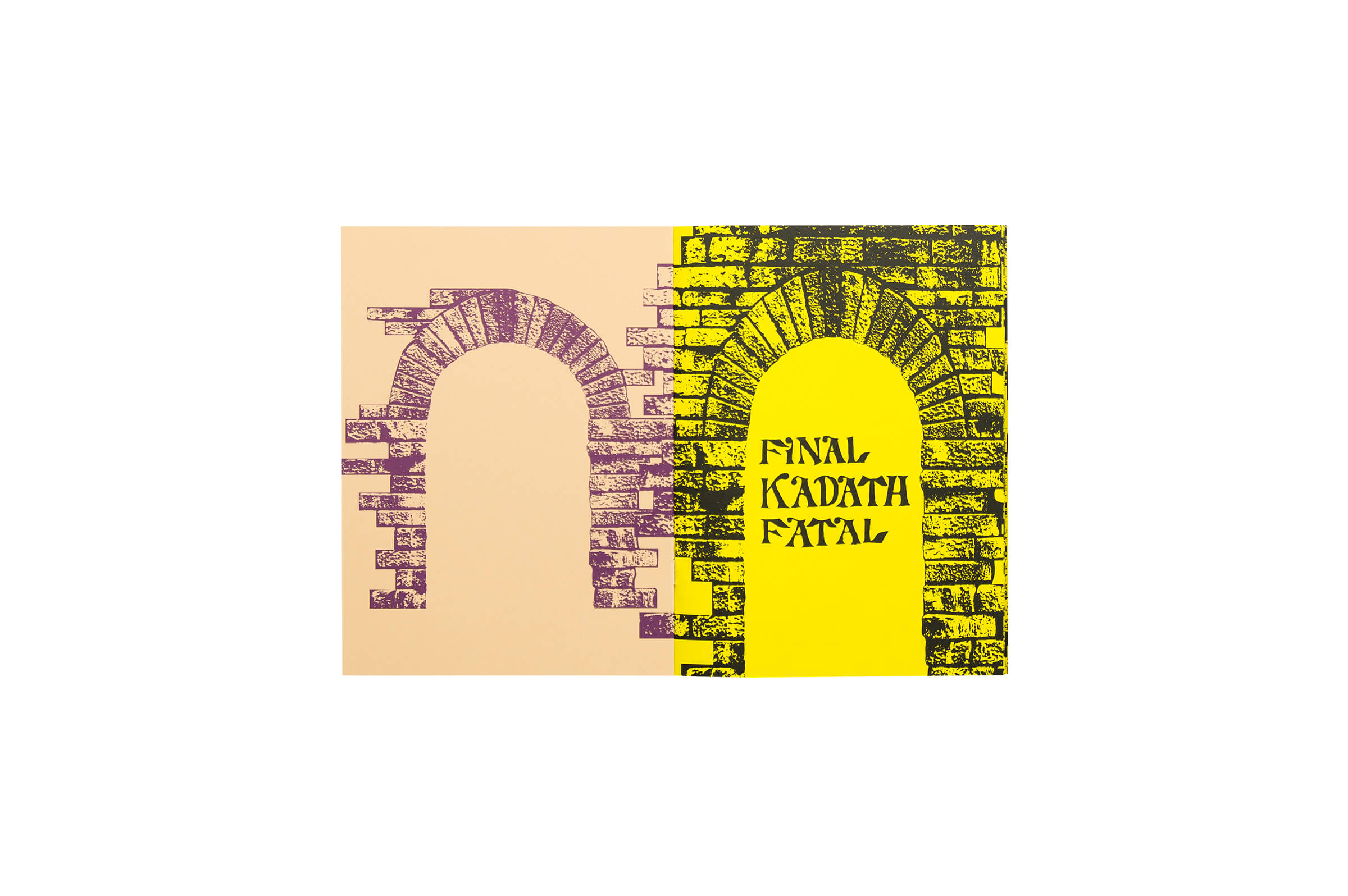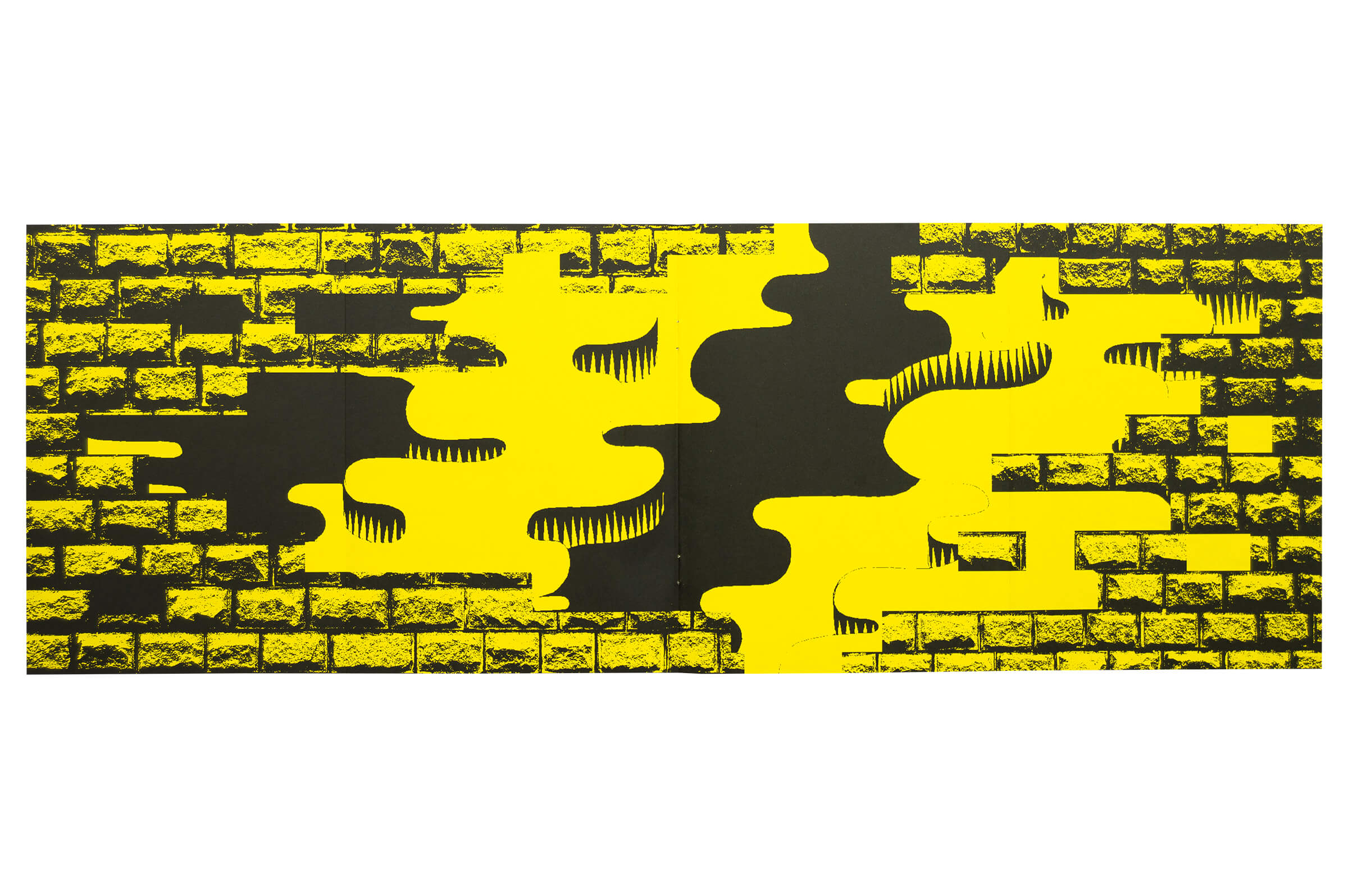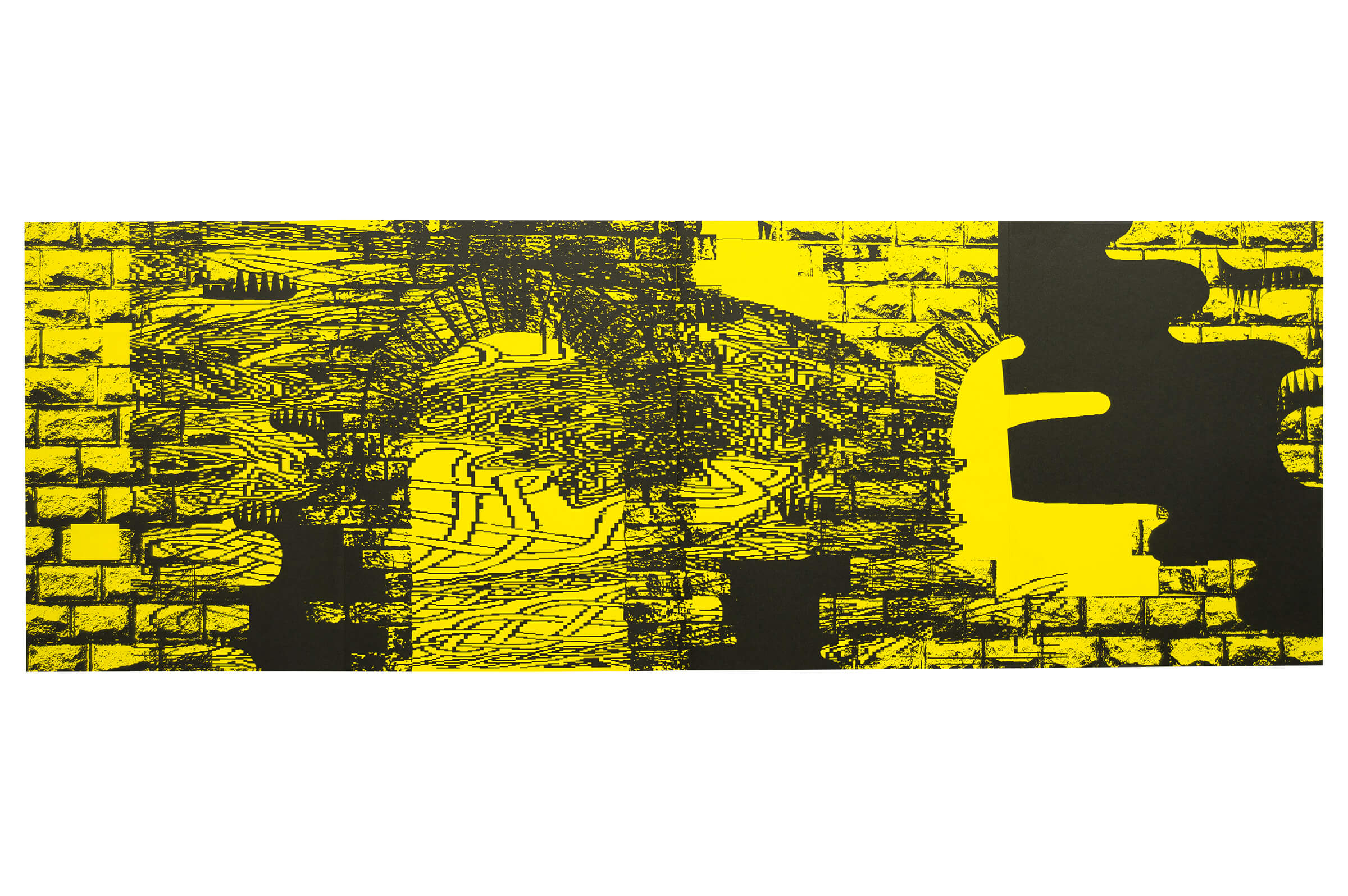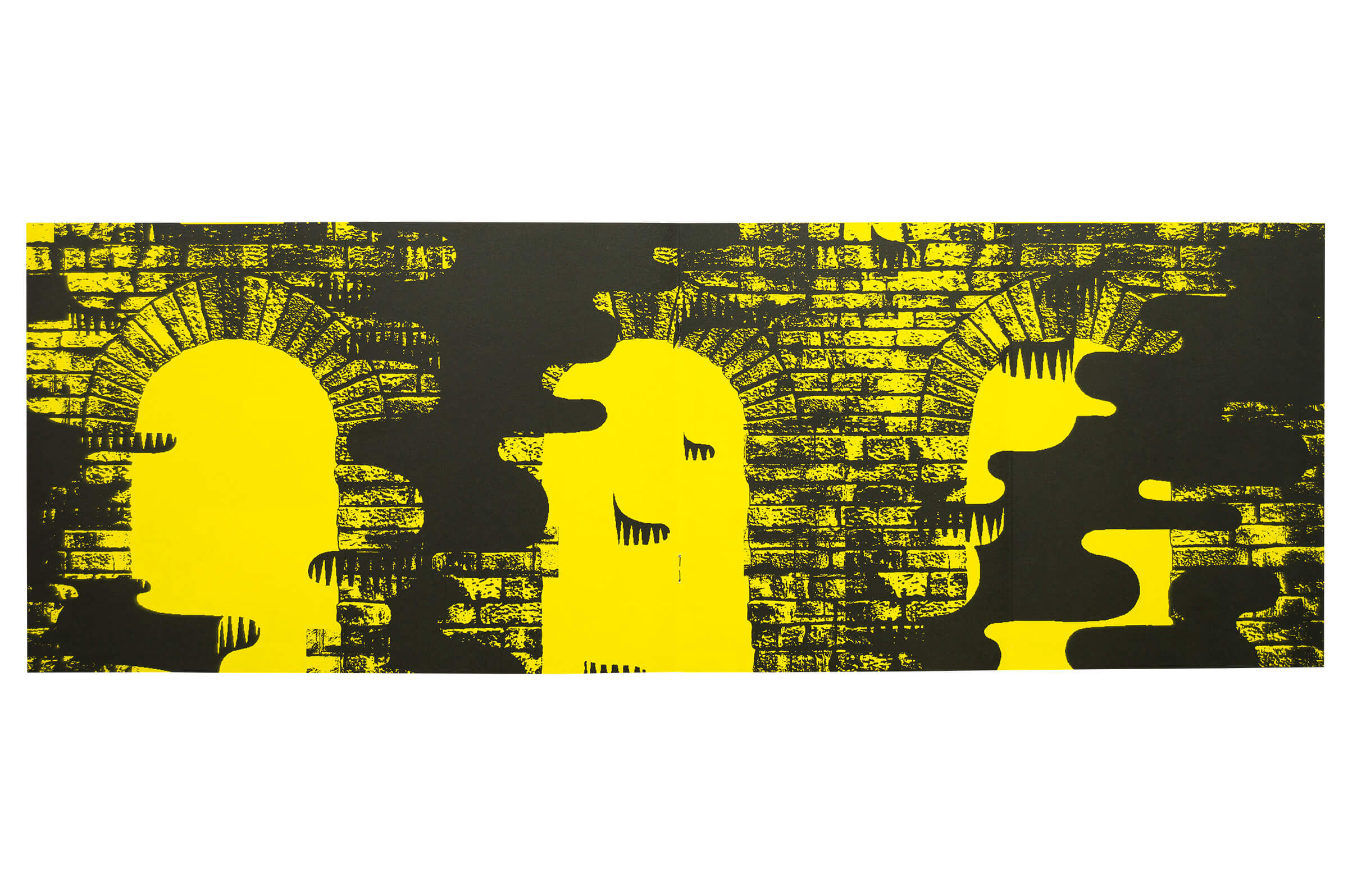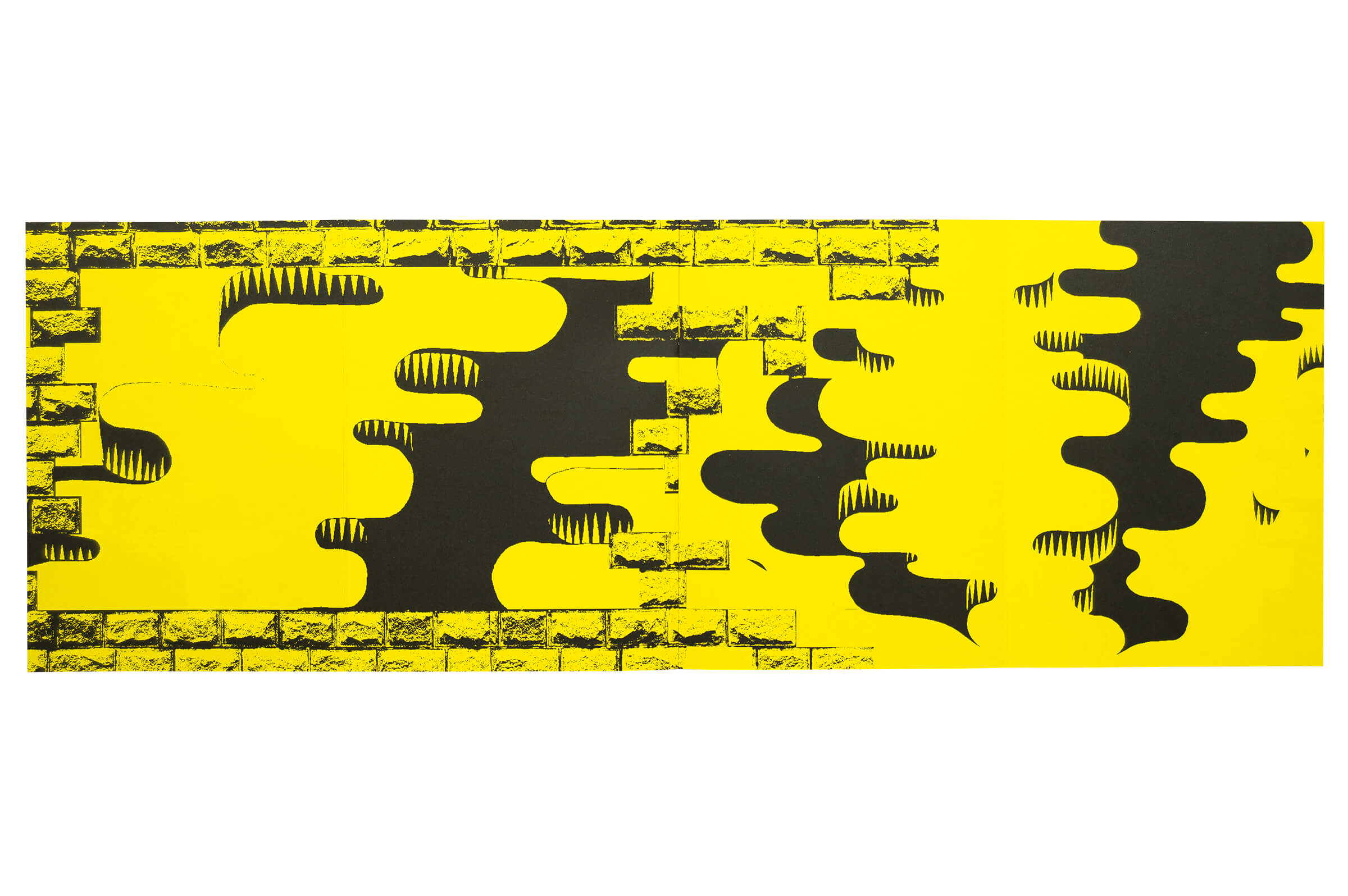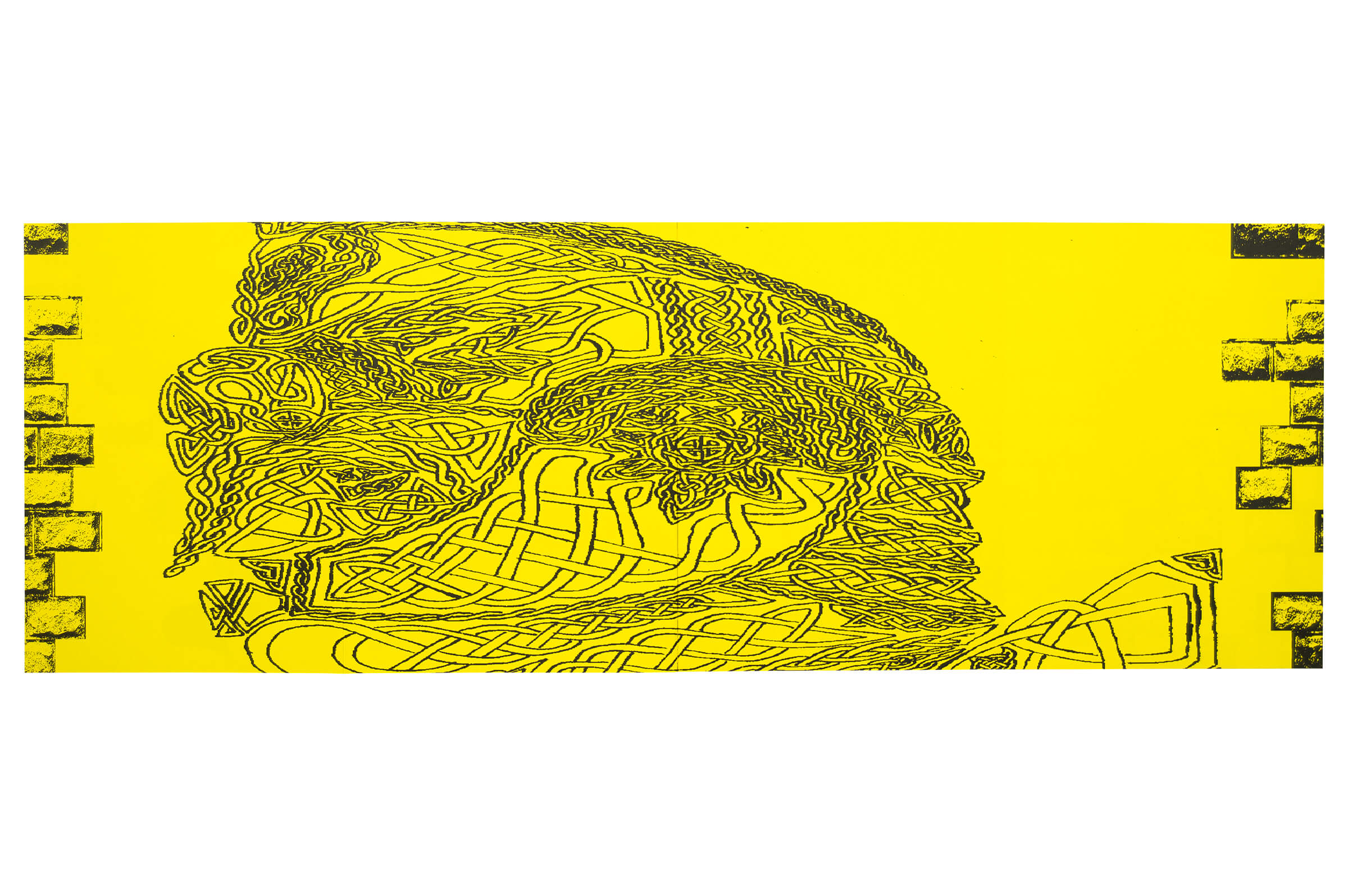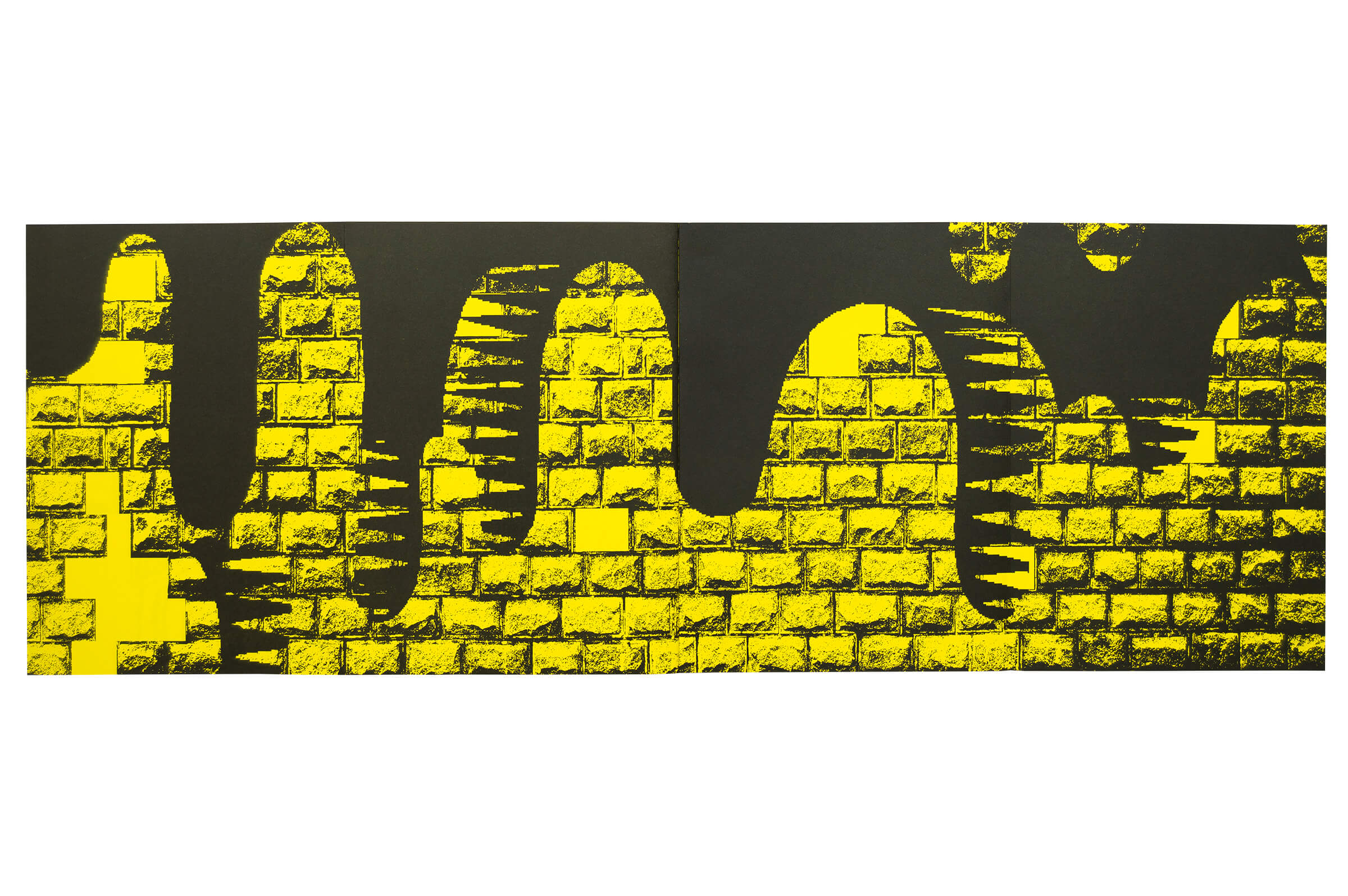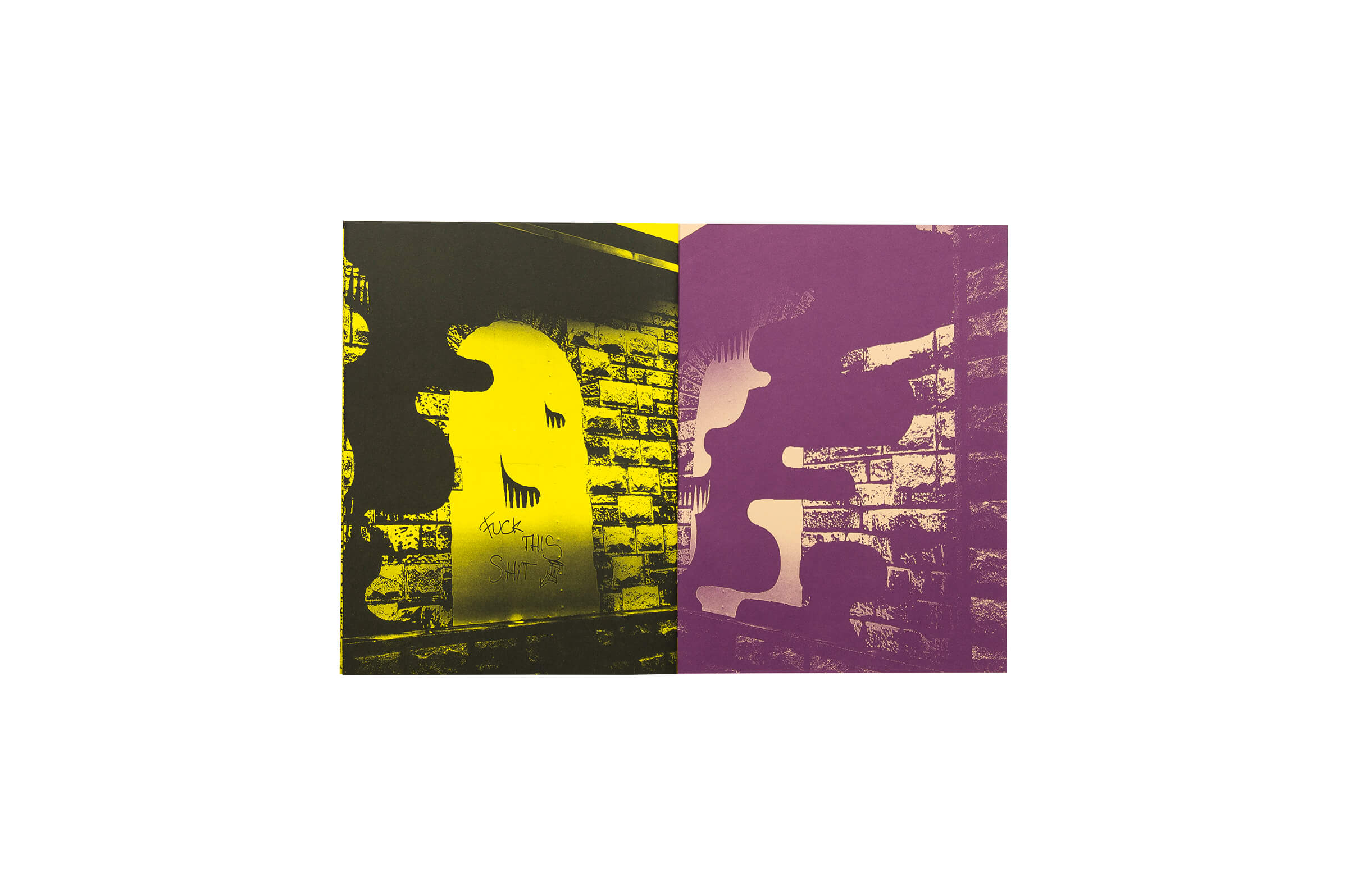 Final Kadath Fatal
by Henning Bohl
Final Kadath Fatal wherein the veiled hennins evaporate admit ruins and give way to Knot Guy.
Final Kadath Fatal is the third and last volume in a series of artist books by Henning Bohl. The title loosely refers to H. P. Lovecraft's novella The Dream-Quest of Unknown Kadath (1926/27), in which Kadath appears as a mystical place to where the gods have betaken themselves "in the cold waste where no man treads."
The publication accompanies Bohl's installation of four large-scale murals for the subway embankment wall along Paltaufgasse in Vienna's 16th district, whose rough-faced, square-dressed stones are reminiscent of imperial architectural gestures like the rusticated facade of Palazzo Medici in Florence. It has been on display since Summer 2016, made possible by KÖR – Kunst im öffentlichen Raum Wien.